You are here:

AnaTag™ Biotin Protein Labeling Kit - 1 kit
AnaTag™ Biotin Protein Labeling Kit - 1 kit
Cat.Number :

AS-72057

Manufacturer Ref. :
Availability :
Shipping conditions :

Ice fees will apply
Biotin-X, SE is amino-reactive biotinylating reagent for peptides and proteins; it has a better avidin-binding affinity than biotin. Biotin-X, SE (d-Biotin-amidocaproate N-hydroxysuccinimide ester) contains a six-carbon spacer arm that reduces steric hindrance associated with binding four biotinylated molecules per one avidin and results in enhanced detection sensitivity. The succinimidyl ester (SE) reactive form of biotin-X reacts with the amine group on the protein and forms stable carboxamide bonds, which is identical to natural peptide bonds. Biotin-X-protein conjugates are very stable and can withstand the conditions of immunofluorescent staining, fluorescence in situ hybridization, flow cytometry and other biological applications without hydrolysis. The kit has all essential components for performing the conjugation reaction and for purifying the biotin-protein conjugates. The kit is able to perform three conjugation reactions with each reaction labeling up to 10 mg IgG.
Note: AnaTag kits are not intended for peptide labeling.
Specifications
Packaging
Kits components

Component A: Biotin, SE (Amino-reactive biotin with long spacer, FW 341.4): 3 vials Component B: Reaction buffer for pH adjustment of the conjugation reaction: 1 mL Component C: Spin column: 3 pre-packed columns Component D: DMSO: 1 mL Component E: Elution buffer: 30 mL

Storage & stability
Storage Conditions

Store component A at -20°C. Store all other components at 4°C.

Activity
Application
Biomarker Target
Research Area
Sub-category Research Area
Usage
You may also be interested in the following product(s)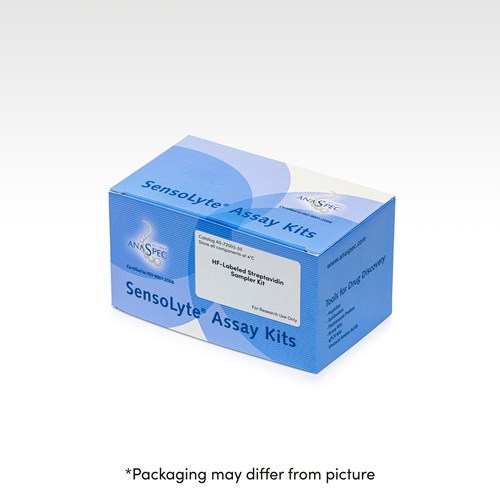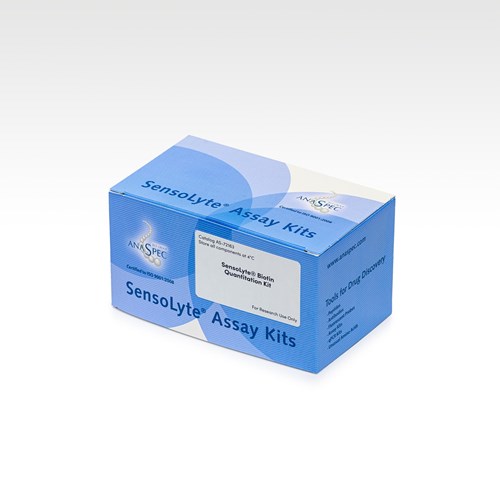 Citations
Thy-1-integrin αvβ5 interactions inhibit lung fibroblast contraction-induced latent transforming growth factor-β1 activation and myofibroblast differentiation.
J Biol Chem . 2010 May 12 ; 285(29) 22382 | DOI : 10.1074/jbc.M110.126227
Heat shock protein 70 is acute phase reactant response elicited by tumor treatment with photodynamic therapy.
Cell Stress Chaperones . 2010 Sep 24 ; 16(2) 153 | DOI : 10.1007/s12192-010-0227-5