You are here:

Congo Red UltraPure Grade - 1 g
Congo Red UltraPure Grade - 1 g
Cat.Number :

AS-83016

Manufacturer Ref. :
Availability :
Early diagnosis and classification of amyloid deposition and differentiation from other glomerular fibrillar deposits rely on routine Congo red (CR) histochemistry. CR binding, monitored by characteristic yellow-green birefringence under crossed polarization has been used as a diagnostic test for the presence of amyloid in tissue sections for several decades. This assay is also widely used for the characterization of in vitro amyloid fibrils. CR is sandwiched between two protein molecules causing protein oligomerization. Congo red fluorescence (CRF) is an alternative method based on examination of the CR-stained section by ultraviolet (UV) light. Congo red fluorescence is simple to perform and more pronounced, therefore easier to evaluate than CR in bright light. Congo red, when combined with immunohistochemistry, is still visible under UV whereas CR is masked in bright light. Although not widely used, the CRF method for detecting amyloid is simple to use with a high specificity and sensitivity, and may be applied successfully to frozen sections.
Specifications
Chemistry
CAS registry number
Molecular Formula
Molecular Mass/ Weight
Properties
Absorbance (nm)
Quantity & Purity
Purity
Storage & stability
Form
Resuspension condition
Storage Conditions

-20°C Protected from Light

Activity
Application
Detection Method
Research Area
Sub-category Research Area
Usage
You may also be interested in the following product(s)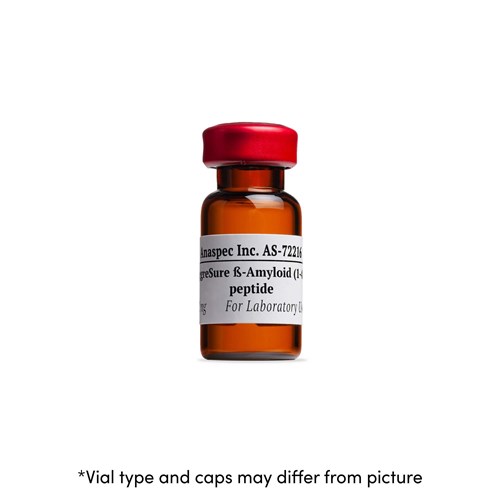 References
Congo Red-Positive Cardiac κ-AL Amyloidosis in Plasmacytoma – Case Report and Review of the Literature
Acta Med Austriaca . 2003 Feb 01 ; 30(1) 29 | DOI : https://doi.org/10.1046/j.1563-2571.2003.02051.x
Is Congo red an amyloid-specific dye?
J Biol Chem . 2001 Jun 01 ; 276(25) 22715 | DOI : https://doi.org/10.1074/jbc.M011499200
Why Congo red binding is specific for amyloid proteins – model studies and a computer analysis approach
Med Sci Monit . 2001 Jul 08 ; 7(4) 771