You are here:

DiI [1,1'-Dioctadecyl-3,3,3',3'-tetramethylindo...
DiI [1,1'-Dioctadecyl-3,3,3',3'-tetramethylindocarbocyanine iodide] - 100 mg
Cat.Number :

AS-84711

Manufacturer Ref. :
Availability :
Shipping conditions :

Ice fees will apply
DiI, DiO, DiD and DiR dyes are a family of lipophilic fluorescent dyes which stain membranes and other lipophilic molecules. Their fluorescence highly increases when incorporated into membranes or bound to lipophilic molecules. Once applied onto cells, they diffuse laterally within the membranes to stain the entire cells. Their fluorescence is significantly increased upon membrane incorporation. This family of dyes fluoresces at distinct colors: DiI (orange), DiO (green), DiD (red) and DiR (far red); so they are adapted to multicolor imaging and flow cytometric of living cells. DiO and DiI can be used with standard FITC and TRITC filters respectively.
DiI is frequently used due to its very low cell toxicity. It is also used to label lipoproteins such as LDL and HDL.

Specifications
Chemistry
Molecular Formula
Molecular Mass/ Weight
Properties
Absorbance (nm)
Emission (nm)
Color
Quantity & Purity
Purity
Storage & stability
Form
Resuspension condition
Storage Conditions

-20°C Protected from Light

Activity
Application
Detection Method
Research Area
Sub-category Research Area
Usage
You may also be interested in the following product(s)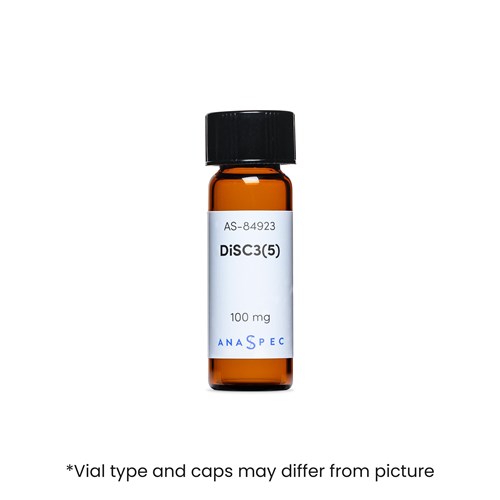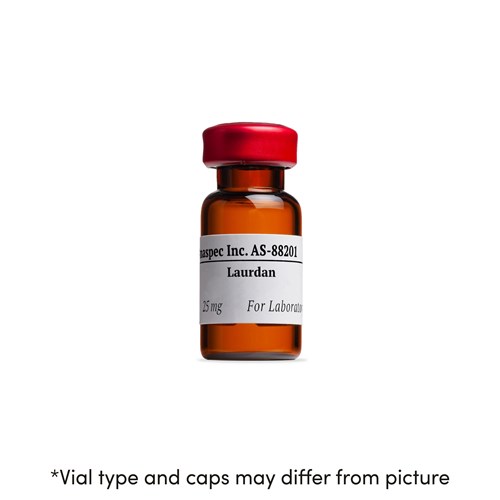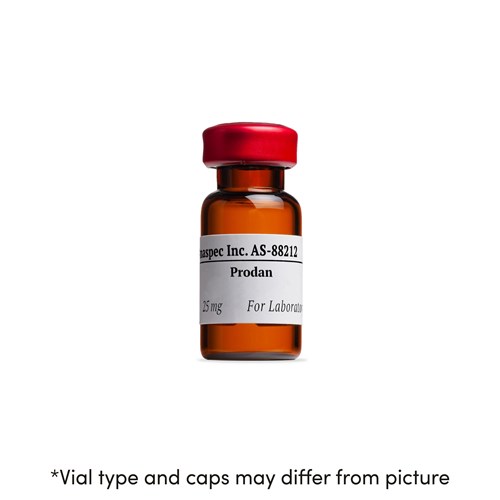 Citations
Evaluation of corticospinal axon loss by fluorescent dye tracing in mice with experimental autoimmune encephalomyelitis.
J Neurosci Methods . . 2007 Aug 25 ; 167(2) 191 | DOI : 10.1016/j.jneumeth.2007.08.013
Nuclear atrophy of retinal ganglion cells precedes the Bax-dependent stage of apoptosis.
Invest Ophthalmol Vis Sci . 2013 Mar 11 ; 54(3) 1805 | DOI : 10.1167/iovs.11-9310.
References
Differential control over postganglionic neurons in rat cardiac ganglia by NA and DmnX neurons: anatomical evidence.
Am J Physiol Regul Integr Comp Physiol . 2004 Apr 01 ; 286(4) R625 | DOI : https://doi.org/10.1152/ajpregu.00143.2003
A potassium channel-MiRP complex controls neurosensory function in Caenorhabditis elegans
J Biol Chem . 2003 Apr 04 ; 278(14) 12415 | DOI : https://doi.org/10.1074/jbc.M212788200
Correlation of the Thermal Stability of Phospholipid‐Based Emulsions and the Microviscosity Measurements Using Fluorescence Polarization
Pharm Dev Technol . 2004 Apr 05 ; 9(2) 219 | DOI : https://doi.org/10.1081/PDT-120030251
Cortical radial glial cells in human fetuses: Depth-correlated transformation into astrocytes
J Neurobiol . 2003 Jun 01 ; 55(3) 288 | DOI : https://doi.org/10.1002/neu.10205
Divalent cations increase lipid order in erythrocytes and susceptibility to secretory phospholipase A2
Biophys J . 2004 Apr 01 ; 86(4) 2251 | DOI : https://doi.org/10.1016/S0006-3495(04)74283-6
Effects of Indocyanine Green on Retinal Ganglion Cells
Invest Ophthalmol Vis Sci . 2004 Mar 01 ; 45(3) 943 | DOI : https://doi.org/10.1167/iovs.03-1026
Fluorescence properties of Laurdan in cochleate phases
Biochim Biophys Acta . 2003 Dec 03 ; 1618(1) 67 | DOI : https://doi.org/10.1016/j.bbamem.2003.10.009
K. Ramani
SV. Balasubramanian
Differential adaptation of membranes of two osmotolerant fungi, Aspergillus chevalieri and Penicillium expansum to high sucrose concentrations
Acta Microbiol Pol . 2003 Jan 01 ; 52(1) 53 | DOI : 12916728
MA. Hefnawy
AM. Abou-Zeid
High-throughput Morphometric Analysis of Individual Neurons
Cereb Cortex . 2004 May 01 ; 14(5) 543 | DOI : https://doi.org/10.1093/cercor/bhh016
Liposomal clodronate as a novel agent for treating autoimmune hemolytic anemia in a mouse model
Blood . 2003 Jan 15 ; 101(2) 594 | DOI : https://doi.org/10.1182/blood-2001-11-0061
Morphogenesis of chicken liver: identification of localized growth zones and the role of β-catenin/Wnt in size regulation
Dev Biol . 2004 Feb 01 ; 266(1) 109 | DOI : https://doi.org/10.1016/j.ydbio.2003.10.010
Real-time measurements of dissolved oxygen inside live cells by organically modified silicate fluorescent nanosensors
Anal Chem . 2004 Apr 02 ; 76(9) 2498 | DOI : https://doi.org/10.1021/ac035493f