You are here:

Human recombinant a-Synuclein (1-140), biotin l...
Human recombinant a-Synuclein (1-140), biotin labeled - 200 µg
Cat.Number :

AS-55581

Manufacturer Ref. :
Availability :
Shipping conditions :

Ice fees will apply
Parkinson's disease is predominantly a movement disorder resulting from degeneration of dopaminergic neurons in the substantia nigra. The cause of the disease is unknown, but substantial evidence suggests that the aggregation of α-synuclein is a critical step in the etiology of Parkinson's disease (PD). α-Synuclein is an abundant brain protein of 140 residues that is present in high concentration at presynaptic terminals and is found in both soluble and membrane-associated fractions of the brain. Several possible functions have been suggested for α-synuclein, and it also appears to be involved in vesicle release and trafficking. In vitro incubation in the presence of a specific amount of salt (i.e. 0.1M NaCl) with agitation shows α-synuclein forming fibrilous structure.
Recombinant human α-synuclein (1-140) (GenBank Accession # NP_000336) was expressed and purified from E. coli and conjugated with biotin.
Specifications
Chemistry
UniProt number
Molecular Mass/ Weight
Modification
Conjugation type
Modification Name
Conjugation
Quantity & Purity
Concentration
Purification Method
Storage & stability
Form
Storage Buffer

10 mM sodium phosphate buffer (pH=7.4)

Storage Conditions

Store at -80°C. Avoid repeated freeze-thaw cycles.

Activity
Application
Biomarker Target
Specificity

human a-synuclein (1-140)

Research Area
Sub-category Research Area
Usage
Source
Host
Source / Species
You may also be interested in the following product(s)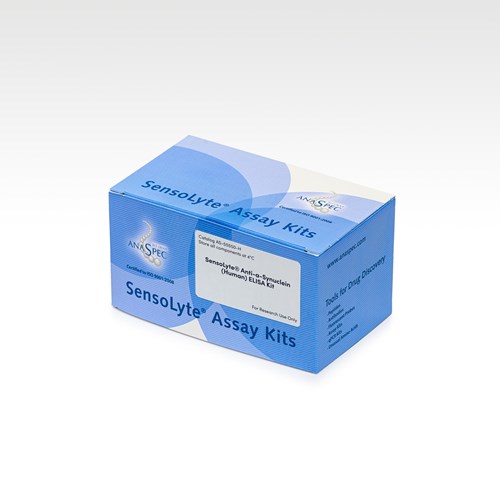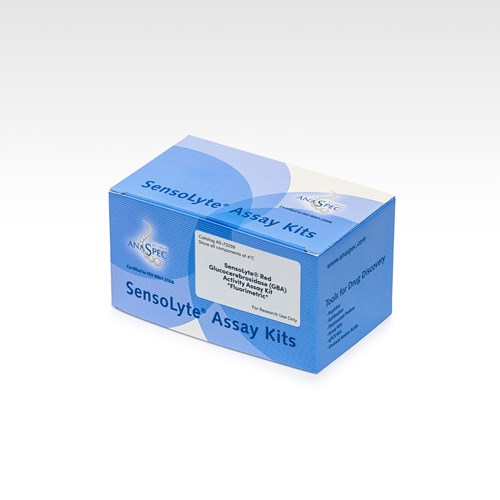 References
Dopaminergic Loss and Inclusion Body Formation in α-Synuclein Mice: Implications for Neurodegenerative Disorders
Science . 2000 Feb 18 ; 287(5456) 1265 | DOI : 10.1126/science.287.5456.1265
A Drosophila model of Parkinson's disease
Nature . 2000 Apr 23 ; 404(6776) 394 | DOI : 10.1038/35006074
NACP, A Protein Implicated in Alzheimer's Disease and Learning, Is Natively Unfolded
Biochem . 1996 Oct 29 ; 35(43) 13709 | DOI : https://doi.org/10.1021/bi961799n
Neuropathology in Mice Expressing Human α-Synuclein
J Neurosci . 2000 Aug 15 ; 20(16) 6021 | DOI : https://doi.org/10.1523/JNEUROSCI.20-16-06021.2000
Parkinson's disease and related alpha-synucleinopathies are brain amyloidoses
Ann N. Y. Acad Sci . 2003 Jun 01 ; 991 107 | DOI : 10.1111/j.1749-6632.2003.tb07468.x