You are here:

SensoLyte® 520 Thrombin Activity Assay Kit Fluo...
SensoLyte® 520 Thrombin Activity Assay Kit Fluorimetric - 1 kit
Cat.Number :

AS-72129

Manufacturer Ref. :
Availability :
Shipping conditions :

Ice fees will apply
Thrombin, a serine protease, plays a central role in hemostasis by converting soluble plasma fibrinogen into an insoluble fibrin clot and by promoting platelet aggregation. Thrombin also influences a number of normal and pathological processes, including inflammation, tissue repair, embryogenesis, angiogenesis, and tumor invasion. The SensoLyte® 520 Thrombin Assay Kit is optimized for detecting thrombin activity. This kit contains a novel internally quenched 5-FAM/QXL™ 520 FRET substrate for thrombin. Thrombin cleaves the FRET substrate into two separate fragments resulting in the release of 5-FAM fluorescence which can be monitored at excitation/emission= 490 nm/520 nm. The long wavelength fluorescence of 5-FAM is less interfered by the autofluorescence of components in biological samples and test compounds. The assay can be performed in a convenient 96-well or 384-well microplate format for screening of enzyme inhibitors.
Specifications
Packaging
Kits components

Component A: 5-FAM/QXL™520 Thrombin substrate, Ex/Em=490 nm/520 nm upon cleavage: 2 mM, 50 µL Component B: 5-FAM, Fluorescence reference standard, Ex/Em=490 nm/520 nm: 2 mM, 10 µL Component C: 2X Assay buffe:r 20 mL Component D: Purified human thrombin enzyme: 0.1 mg/mL, 40 µL Component E: Thrombin inhibitor: 60 µM, 10 µL Component F: Stop solution: 5 mL

Chemistry
UniProt number
Properties
Absorbance (nm)
Emission (nm)
Storage & stability
Storage Conditions

Store component D at -80°C. Store all other components at -20°C. Component C and F can be stored at room temperature for convenience. Protect components A and B from light and moisture.

Activity
Application
Biomarker Target
Detection Method
Detection Limit
Research Area
Sub-category Research Area
Usage
You may also be interested in the following product(s)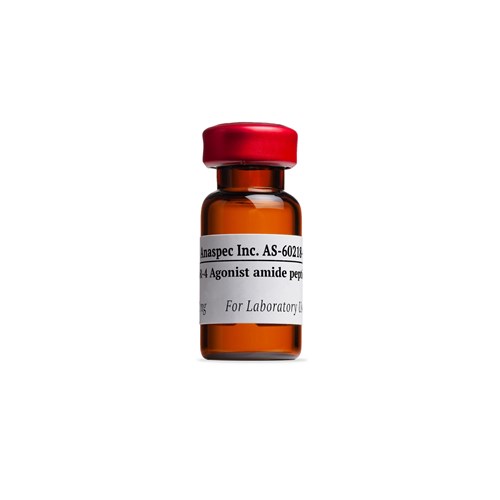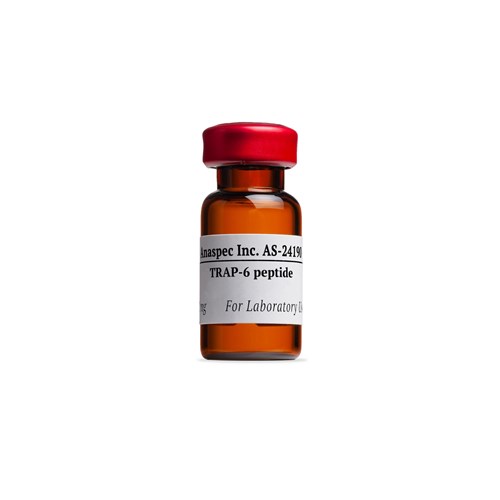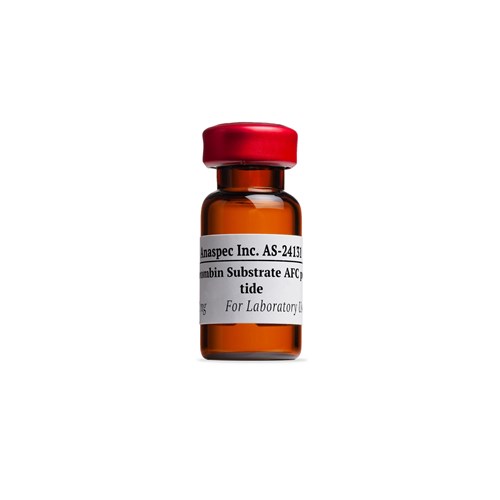 Citations
Platelet-cytokine Complex Suppresses Tumour Growth by Exploiting Intratumoural Thrombindependent Platelet Aggregation.
Sci Rep . 2016 Apr 27 ; 6 25077 | DOI : 10.1038/srep25077
Ion-Responsive Hemin–G-Quadruplexes for Switchable DNAzyme and Enzyme Functions
Chemistry . 2014 May 05 ; 20 5619 | DOI : 10.1002/chem.201304702
System-level multi-target drug discovery from natural products with applications to cardiovascular diseases
Mol Divers . 2014 Aug 01 ; 18 621 | DOI : 10.1007/s11030-014-9521-y
Antimicrobial and Anticoagulant Activities of N-Chlorotaurine, N,N-Dichloro-2,2-Dimethyltaurine, and N-Monochloro-2,2-Dimethyltaurine in Human Blood
Antimicrob Agents Chemother . 2012 Apr 01 ; 56 1979 | DOI : 10.1128/AAC.05685-11
High thrombin concentrations in fibrin sealants induce apoptosis in human keratinocytes
J Biomed Mater Res A . 2012 May 01 ; 100 1239 | DOI : 10.1002/jbm.a.34007
Layer-by-layer co-immobilization of soluble complement receptor 1 and heparin on islets
Biomaterials . 2011 Sep 01 ; 32 6487 | DOI : 10.1016/j.biomaterials.2011.05.048
Immobilization of anticoagulant-loaded liposomes on cell surfaces by DNA hybridization
Biomaterials . 2011 Jan 11 ; 32 797 | DOI : 10.1016/j.biomaterials.2011.07.002
Aptamer-conjugated nanoparticles efficiently control the activity of thrombin
Adv Func Materials . 2010 Sep 14 ; 20 3175 | DOI : https://doi.org/10.1002/adfm.201000642
Potential Hemostatic and Wound Healing Effects of Thermoresponsive Wound Dressing Gel Loaded with Lignosus rhinocerotis and Punica granatum Extracts
Gels . 2023 Jan 06 ; 9(1) 48 | DOI : https://doi.org/10.3390/gels9010048
Externalization of Mitochondrial PDCE2 on Irradiated Endothelium as a Target for Radiation-Guided Drug Delivery and Precision Thrombosis of Pathological Vasculature
Int J Mol Sci . 2022 Aug 10 ; 23(16) 8908 | DOI : https://doi.org/10.3390/ijms23168908
A novel thrombin inhibitory peptide discovered from leech using affinity chromatography combined with ultra-high performance liquid chromatography-high resolution mass spectroscopy
J Chromatogr B Analyt Technol Biomed Life Sci . 2020 May 12 ; 1151 122153 | DOI : 10.1016/j.jchromb.2020.122153