You are here:

SensoLyte® AFC Thrombin Activity Assay Kit Fluo...
SensoLyte® AFC Thrombin Activity Assay Kit Fluorimetric - 1 kit
Cat.Number :

AS-72130

Manufacturer Ref. :
Availability :
Shipping conditions :

Ice fees will apply
Thrombin, a serine protease, plays a central role in hemostasis by converting soluble plasma fibrinogen into an insoluble fibrin clot and by promoting platelet aggregation. Thrombin also influences a number of normal and pathological processes, including inflammation, tissue repair, embryogenesis, angiogenesis, and tumor invasion.
The SensoLyte® AFC Thrombin Assay Kit is optimized for screening of enzyme inhibitors. This kit contains a fluorogenic substrate which shows high reactivity and low background. Thrombin cleaves the substrate resulting in the release of the AFC (7-amido-4-trifluoromethylcoumarin) fluorophore. Fluorescence can be monitored at excitation/emission= 380 nm/500 nm. The assays are performed in a convenient 96-well or 384-well microplate format.
Specifications
Packaging
Kits components

Component A: AFC Thrombin substrate, Ex/Em=380 nm/500 nm: 5 mM, 50 µL Component B: AFC, Fluorescence reference standard, Ex/Em=380 nm/500 nm: 5 mM, 10 µL Component C: 2X Assay buffer: 20 mL Component D: Purified human thrombin enzyme: 0.01 mg/mL, 40 µL Component E: Thrombin inhibito:r 10 mM, 10 µL Component F: Stop solution: 5 mL

Chemistry
UniProt number
Properties
Absorbance (nm)
Emission (nm)
Storage & stability
Storage Conditions

Store component D at -80°C. Store all other components at -20°C. Component C and F can be stored at room temperature for convenience. Protect components A and B from light and moisture.

Activity
Application
Biomarker Target
Detection Method
Research Area
Sub-category Research Area
Usage
You may also be interested in the following product(s)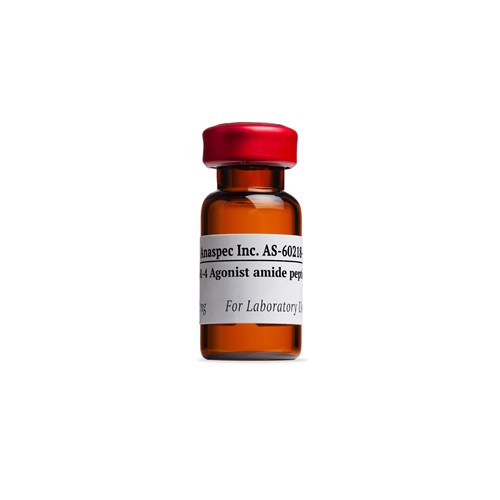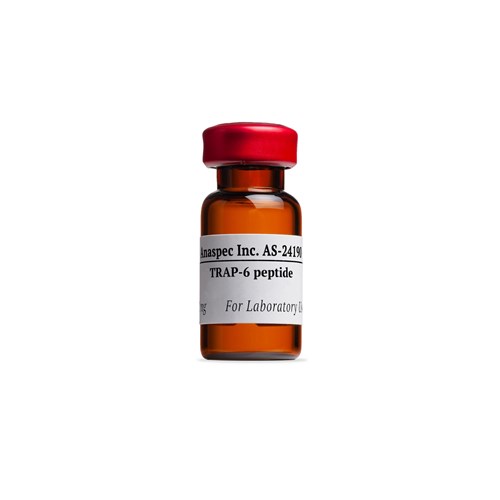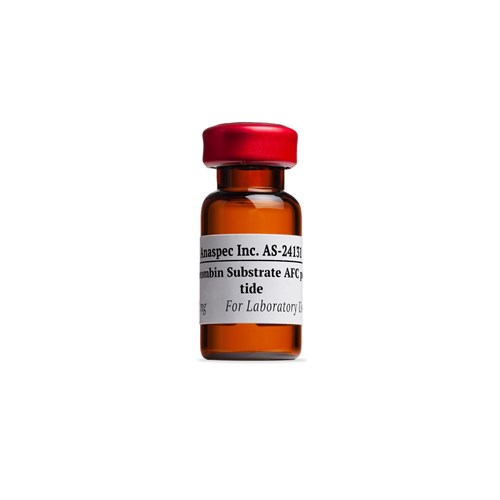 Citations
Reactive Center Loop (RCL) Peptides Derived from Serpins Display Independent Coagulation and Immune Modulating Activities.
J Biol Chem . 2015 Nov 30 ; 291(6) 2874 | DOI : 10.1074/jbc.M115.704841
Interactions of some commonly used drugs with Human α-thrombin
J Biomol Struct Dyn . 2014 Jun 19 ; 33(5) 1008 | DOI : 10.1080/07391102.2014.923329
Process-scale purification and analytical characterization of highly gamma-carboxylated recombinant human prothrombin
J Chromatogr A . 2013 Dec 15 ; 1325 171 | DOI : 10.1016/j.chroma.2013.12.024
Interleukin-1 promotes coagulation, which Is necessary for protective immunity in the lung against Streptococcus pneumoniae infection
J Infect Dis . 2013 Jan 01 ; 207(1) 50 | DOI : 10.1093/infdis/jis651
Novel agmatine and agmatine-like peptidomimetic inhibitors of the West Nile Virus NS2B/NS3 serine protease
Eur J Med Chem . 2011 Apr 28 ; 46(7) 3130 | DOI : 10.1016/j.ejmech.2011.04.055