You are here:

SensoLyte® AMC DPPIV Assay Kit Fluorimetric - 1...
SensoLyte® AMC DPPIV Assay Kit Fluorimetric - 1 kit
Cat.Number :

AS-72197-

Manufacturer Ref. :
Availability :
Shipping conditions :

Ice fees will apply
DPPIV is a widely distributed serine protease that cleaves two amino acids from small peptides containing alanine or proline in the second position of the N-terminus of the peptide. DPPIV activity is especially critical for inactivation of GLP-1, a potent antihyperglycemic hormone, inducing glucose-dependent stimulation of insulin secretion. DPPIV inhibitors provide a potent treatment for type 2 diabetes prolonging the activity of GLP-1 and improving insulin secretion and blood glucose control regulation.
The SensoLyte® AMC DPPIV Assay Kit provides a convenient method for high throughput screening (HTS) of DPPIV inhibitors and for continuous assay of DPPIV activity using a fluorogenic substrate that has a high reactivity and low background. DPPIV cleaves the substrate resulting in release of AMC (7-amino-4-methylcoumarin) fluorophore. Fluorescence can be monitored at excitation /emission= 354/442 nm. This kit can be used for high throughput screening of DPPIV inhibitors.
Specifications
Packaging
Kits components

Component A: DPPIV Substrate, Ex/Em=354/442 nm upon substrate cleavage: 55 µL Component B: AMC, fluorescence reference standard, Ex/Em=354 /442 nm: 5 mM, 10 µL Component C: DPPIV, human recombinant: 0.1 mg/mL, 15 µL Component D: Assay Buffer: 25 mL Component E: DPPIV Inhibitor: 10mM, 15 µL

Properties
Absorbance (nm)
Emission (nm)
Storage & stability
Storage Conditions

Store component C at -80°C. Store all other components at -20°C. Protect components A and B from light and moisture.

Activity
Application
Biomarker Target
Detection Method
Research Area
Sub-category Research Area
Usage
Source
Host
You may also be interested in the following product(s)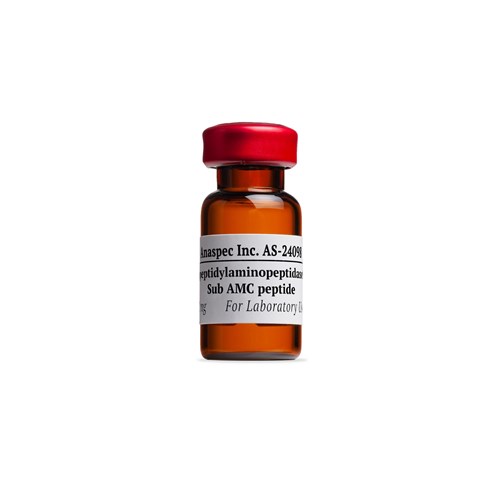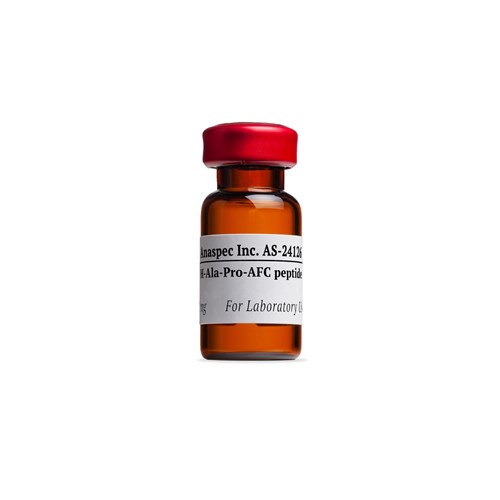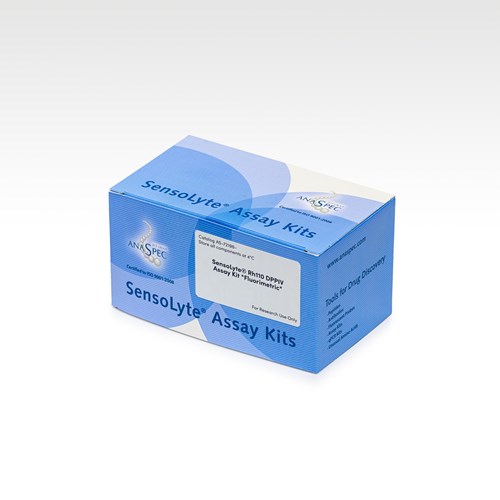 Citations
Combined treatment with dipeptidyl peptidase 4 (DPP4) inhibitor sitagliptin and elemental diets reduced indomethacin-induced intestinal injury in rats via the increase of mucosal glucagon-like peptide-2 concentration
J Clin Biochem Nutr. . 2015 Jan 28 ; 56(2) 155 | DOI : 10.3164/jcbn.14-111