Introducing the new AnaSpec.com
AnaSpec has launched a brand-new website, that now offers you a much easier e-commerce experience.

Your email address is used as your login. Once logged in, you will have access to your personal account settings including your delivery and invoicing addresses, your favorite products, your order history and many other features.
There are multiple ways to easily find the right product you are searching for:
Filter page: use the filters to display the products corresponding to your choices
Search bar: enter the name or the Cat# of your product to directly go to the right page
Mega Menu : Use our Mega Menu to navigate easily through our webpage and discover all our service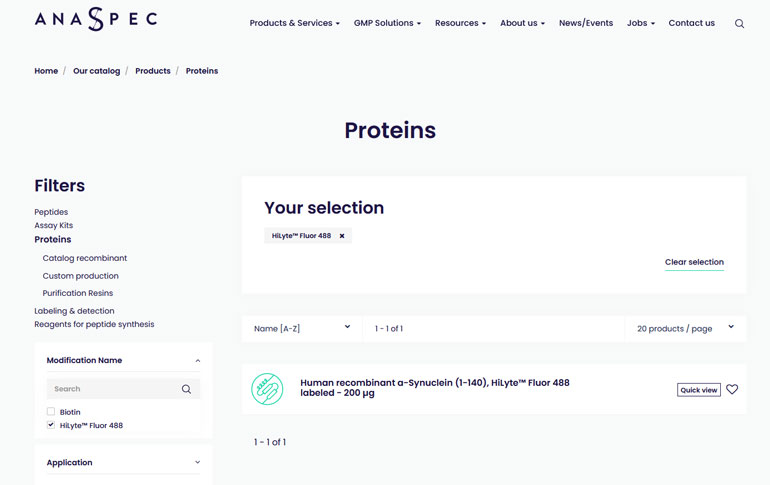 Your new orders are now easily accessible from your order history tab. If you would like to access previous order information, just contact us and our team can provide it by email.

Already know the catalog number of your favorite product(s) but don't want to spend time searching through our huge product catalog? You can quickly add a product to your cart with our fast order functionality, directly from within your cart.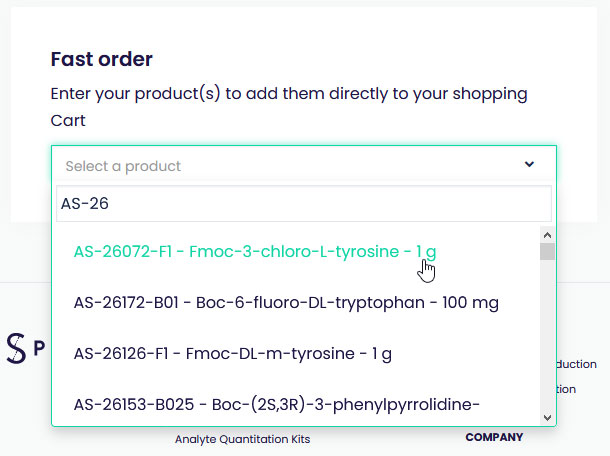 FlxLab is a new convenient way to allocate funds to your individual team members and allows them more purchasing autonomy. This can save you time from having to sign off on every purchase, and eliminates the need for multiple credit cards within your team.

You can now pay your order via PayPal. You can select your payment method during the ordering process.

We understand the complexities of your business and now you can manage multiple delivery and billing addresses from within your web account.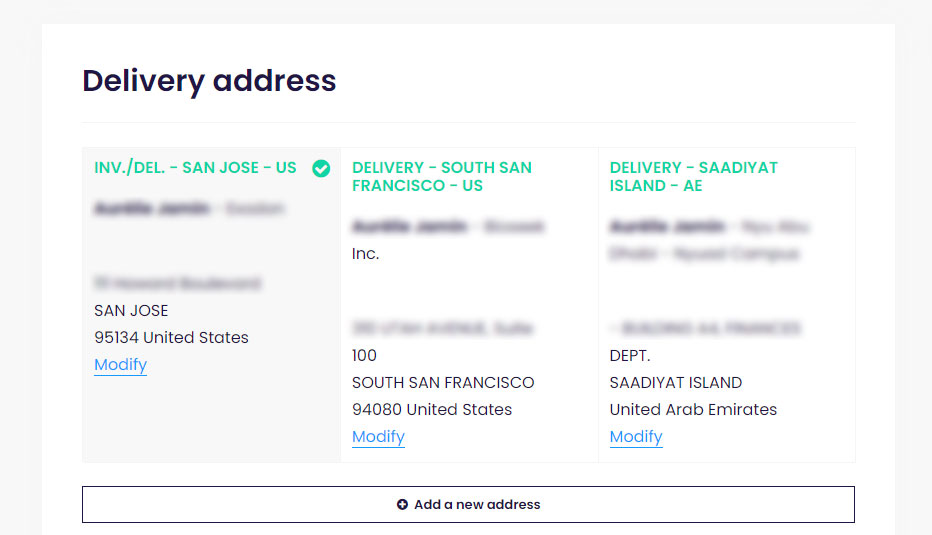 You can save all of your favorite products with the My Wishlist feature. From any product page or filter result, simply click on the heart icon. Create as many wishlists as needed and manage them in My wishlist area.