You are here:

390 MMP FRET Substrate XI - 5 mg
390 MMP FRET Substrate XI - 5 mg
Cat.Number :

AS-27109

Manufacturer Ref. :
Availability :
Matrix Metalloproteinases (MMPs) are a large family of endopeptidases. Collectively, MMPs can degrade all kinds of extracellular matrix proteins, and can also process a number of bioactive molecules. They are known to be involved in the cleavage of cell surface receptors, the release of apoptotic ligands, and chemokine/cytokine inactivation. MMPs are also thought to play a major role in cell behaviors such as cell proliferation, migration (adhesion/dispersion), differentiation, angiogenesis, apoptosis, and host defense.
This substrate is readily hydrolyzed by MMP-8, 9 and collagenase-3 (MMP-13), Abs/Em = 325/393 nm. The hydrolysis is inhibited in a 1:1 stoichiometric fashion by the tissue inhibitors of metalloproteinases, TIMP-1, TIMP-2, and TIMP-3.
Specifications
Chemistry
Sequence one letter code

Mca-P-Cha-G-Nva-HA-Dap(Dnp)-NH2

Sequence three letter code

Mca-Pro-Cha-Gly-Nva-His-Ala-Dap(Dnp)-NH2

Molecular Formula
Molecular Mass/ Weight
Properties
Absorbance (nm)
Emission (nm)
Modification
Conjugation type
Modification Name
Conjugation
Quantity & Purity
Purity
Storage & stability
Form
Storage Conditions

- 20 °C Protected from light

Activity
Application
Biomarker Target
Detection Method
Research Area
Sub-category Research Area
Usage
You may also be interested in the following product(s)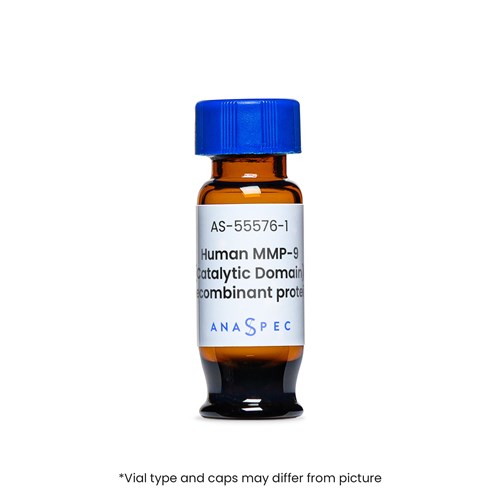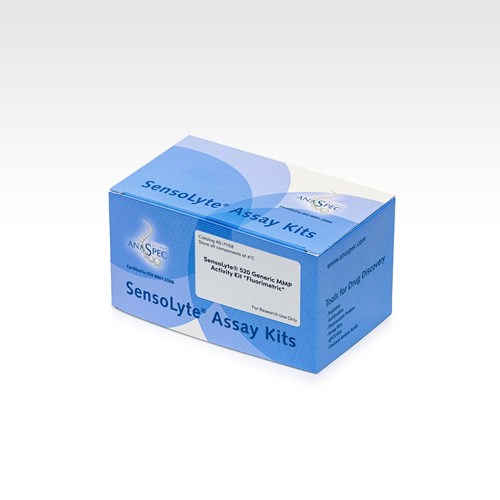 References
Kinetic Analysis of Matrix Metalloproteinase Activity Using Fluorogenic Triple-Helical Substrates
Biochem . 2001 Apr 18 ; 40(19) 5795 | DOI : https://doi.org/10.1021/bi0101190
Biochemical characterization of human collagenase-3
J Biol Chem . 1996 Jan 19 ; 271(3) 1544 | DOI : 10.1074/jbc.271.3.1544.
Triple-helical peptide analysis of collagenolytic protease activity
Biol Chem . 2002 Jul 08 ; 383(7-8) 1095 | DOI : 10.1515/BC.2002.118.
JL. Lauer-Fields
GB. Fields