You are here:

5-IAF [5-Iodoacetamidofluorescein] - 25 mg
5-IAF [5-Iodoacetamidofluorescein] - 25 mg
Cat.Number :

AS-81406-

Manufacturer Ref. :
Availability :
Shipping conditions :

Ice fees will apply
As maleimides, iodoacetamides are also among the most frequently used reagents for thiol modification. 5-IAF is one of the most popular fluorescent dyes for thiol modifications of proteins.
Specifications
Packaging
Kits components
Chemistry
CAS registry number
Molecular Formula
Molecular Mass/ Weight
Properties
Absorbance (nm)
Emission (nm)
Color
Quantity & Purity
Purity
Storage & stability
Form
Resuspension condition
Storage Conditions

-20°C Protected from Light

Activity
Application
Detection Method
Research Area
Sub-category Research Area
Usage
You may also be interested in the following product(s)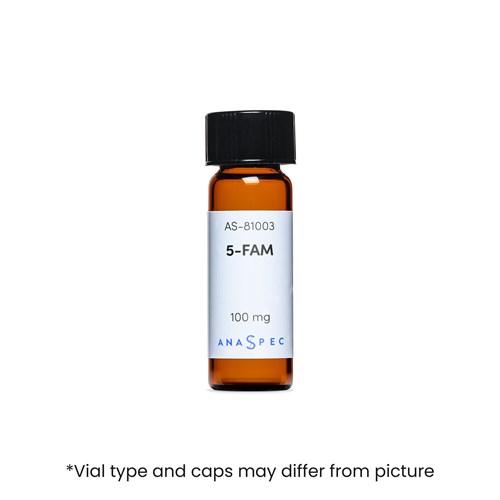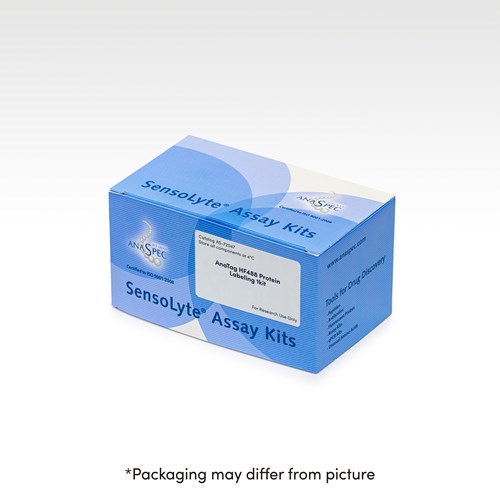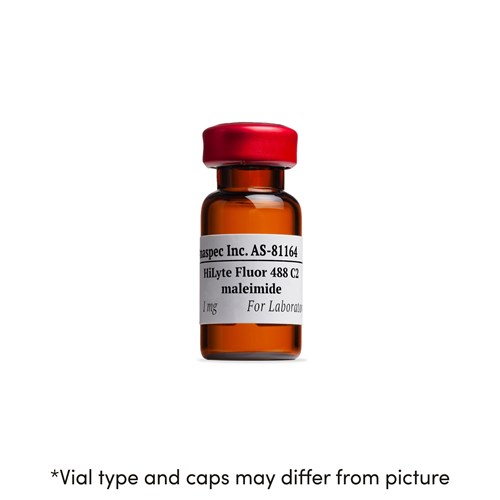 Citations
CD8+ T Cell Responses to a Viral Escape Mutant Epitope: Active Suppression via Altered SHP-1 Activity.
J Immunol . 2009 Feb 15 ; 182 1829 | DOI : 10.4049/jimmunol.0801798.
References
Detection of oxidant sensitive thiol proteins by fluorescence labeling and two-dimensional electrophoresis
Proteomics . 2002 Oct 01 ; 2(9) 1261 | DOI : https://doi.org/10.1002/1615-9861(200209)2:9<1261::AID-PROT1261>3.0.CO;2-Q
Determination of the radial coordinate of Cys-374 in F-actin using fluorescence resonance energy transfer spectroscopy: effect of phalloidin on polymer assembly
Biochemitry . 1994 Nov 08 ; 33(44) 13102 | DOI : 13102