You are here:

5-TAMRA,SE [5-Carboxytetramethylrhodamine, SE]
5-TAMRA,SE [5-Carboxytetramethylrhodamine, SE]
Cat.Number :

AS-81125

Manufacturer Ref. :
Availability :
Shipping conditions :

Ice fees will apply
Although the mixed TAMRA isomers are predominantly used for labeling proteins, the single isomers are increasingly preferred for labeling peptides and nucleotides because they give better resolution in HPLC purification that is often required in the conjugation processes. 5-TAMRA is more often used than 6-TAMRA for labeling peptides and proteins. 6-TAMRA is predominately used for labeling nucleotides and sequencing nucleic acids.
Specifications
Chemistry
CAS registry number
Molecular Formula
Molecular Mass/ Weight
Properties
Absorbance (nm)
Emission (nm)
Color
Quantity & Purity
Purity
Storage & stability
Form
Resuspension condition
Storage Conditions

-20°C Protected from Light

Activity
Application
Detection Method
Research Area
Sub-category Research Area
Usage
You may also be interested in the following product(s)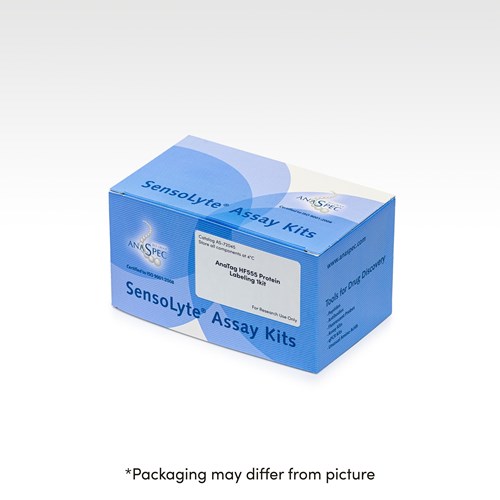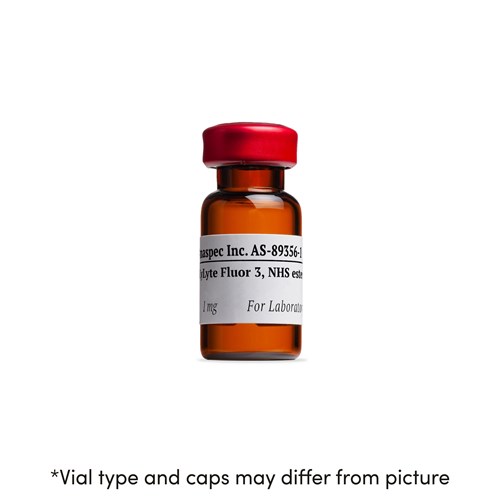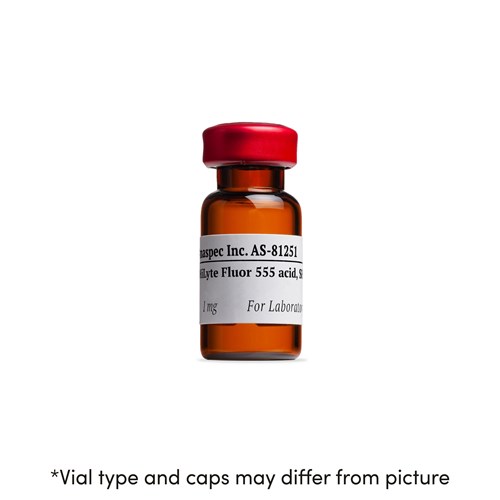 Citations
Capillary electrophoresis coupled with Automated fraction collection.
Talanta . 2014 Jul 15 ; 130 288 | DOI : 10.1016/j.talanta.2014.07.018
References
Visualizing differences in ligand-induced β-arrestin–GFP interactions and trafficking between three recently characterized G protein-coupled receptors
J Neurochem . 2001 Dec 20 ; 77(2) 476 | DOI : https://doi.org/10.1046/j.1471-4159.2001.00269.x
Simultaneous detection of TaqMan® probes containing Fam and Tamra reporter fluorophores
Biotechniques . 1999 Dec 01 ; 27(6) 1116 | DOI : PMID: 10631486