You are here:

520 MMP FRET Substrate 13 - 0.1 mg
520 MMP FRET Substrate 13 - 0.1 mg
Cat.Number :

AS-60580-01

Manufacturer Ref. :
Availability :
Matrix Metalloproteinases (MMPs) are a large family of endopeptidases. Collectively, MMPs can degrade all kinds of extracellular matrix proteins, and can also process a number of bioactive molecules. They are known to be involved in the cleavage of cell surface receptors, the release of apoptotic ligands, and chemokine/cytokine inactivation. MMPs are also thought to play a major role in cell behaviors such as cell proliferation, migration (adhesion/dispersion), differentiation, angiogenesis, apoptosis, and host defense.
This peptide is a sensitive substrate for assaying MMP-3 and 12 activities, Abs/Em = 494/521 nm.
Specifications
Chemistry
Sequence one letter code

5-FAM-RPKPVE-Nva-WRK(QXL® 520)-NH2

Sequence three letter code

5-FAM-Arg-Pro-Lys-Pro-Val-Glu-Nva-Trp-Arg-Lys(QXL® 520)-NH2

Molecular Mass/ Weight
Properties
Absorbance (nm)
Emission (nm)
Modification
Conjugation type
Modification Name
Conjugation
Quantity & Purity
Purity
Storage & stability
Form
Storage Conditions

- 20 °C Protected from light

Activity
Application
Biomarker Target
Detection Method
Research Area
Sub-category Research Area
Usage
You may also be interested in the following product(s)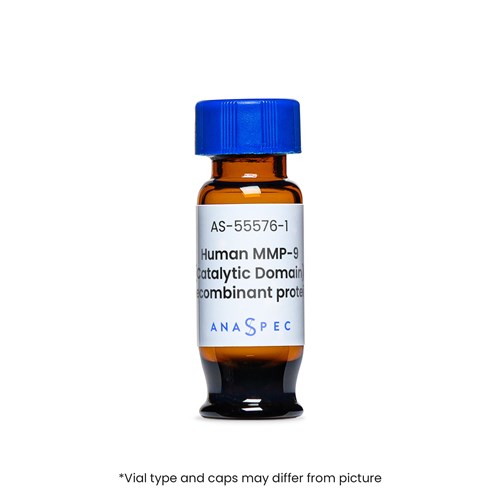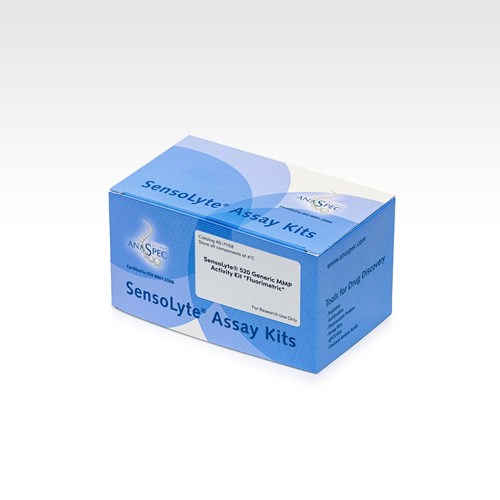 Citations
Cyclooxygenase inhibition limits blood-brain barrier disruption following intracerebral injection of tumor necrosis factor-α in the rat.
J Pharmacol Exp Ther . 2007 Aug 17 ; 323(2) 488 | DOI : 10.1124/jpet.107.127035