You are here:

5(6)-TAMRA [5-(and-6)-Carboxytetramethylrhodami...
5(6)-TAMRA [5-(and-6)-Carboxytetramethylrhodamine] "Formulated"
Cat.Number :

AS-81120

Manufacturer Ref. :
Availability :
Shipping conditions :

Ice fees will apply
5(6)-TAMRA is the mixture of two carboxy tetramethylrhodamine (TMR) isomers. It is used to modify amino and hydroxy groups using EDC-mediated couplings when there are difficulties in using 5(6)-TAMRA, SE. TAMRA is one of the most popular fluorophores used in various bioconjugations. The dye is specially formulated to easily dissolve in DMF and to convert to the NHS ester.
Specifications
Chemistry
CAS registry number
Molecular Formula
Molecular Mass/ Weight
Properties
Absorbance (nm)
Emission (nm)
Color
Quantity & Purity
Purity
Storage & stability
Form
Resuspension condition
Storage Conditions

-20°C Protected from Light

Activity
Application
Detection Method
Research Area
Sub-category Research Area
Usage
You may also be interested in the following product(s)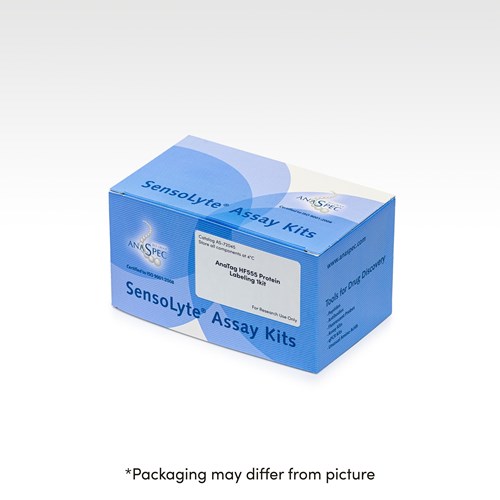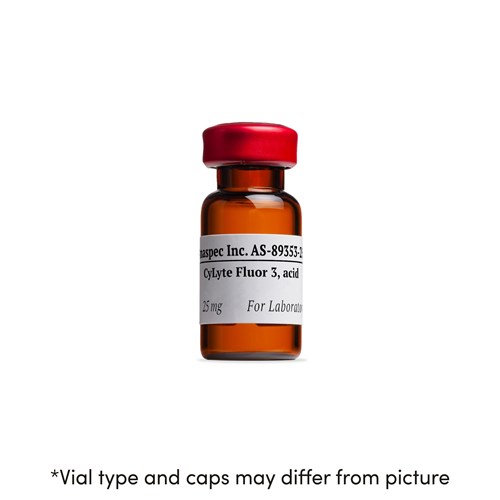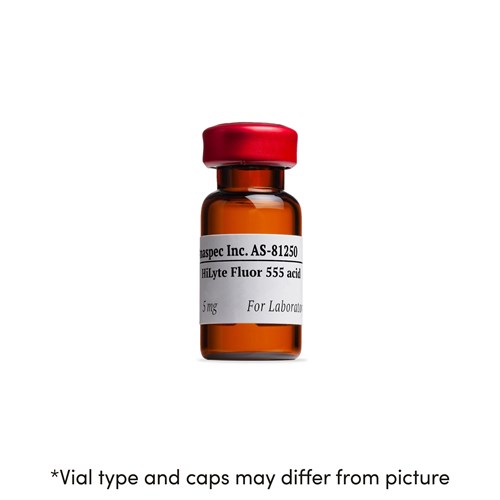 Citations
Monitoring 14-3-3 Protein Interactions with a Homogeneous Fluorescence Polarization Assay.
J Biomol Screen . 2006 Apr 01 ; 11(3) 269 | DOI : 10.1177/1087057105284862
References
A novel flow cytometric method for quantifying phagocytosis of apoptotic cells
Cytometry . 1997 Feb 01 ; 27(2) 145 | DOI : https://doi.org/10.1002/(SICI)1097-0320(19970201)27:2<145::AID-CYTO6>3.0.CO;2-F
Visualizing differences in ligand-induced β-arrestin–GFP interactions and trafficking between three recently characterized G protein-coupled receptors
J Neurochem . 2001 Dec 20 ; 77(2) 476 | DOI : https://doi.org/10.1046/j.1471-4159.2001.00269.x