You are here:

CEF25, Influenza Virus NP (44-52) - 1 mg
CEF25, Influenza Virus NP (44-52) - 1 mg
Cat.Number :

AS-28333

Manufacturer Ref. :
Availability :
HLA-A*01 restricted epitope from influenza virus nucleoprotein (44-52).
Specifications
Chemistry
Sequence one letter code
Sequence three letter code

H-Cys-Thr-Glu-Leu-Lys-Leu-Ser-Asp-Tyr-OH

Molecular Formula
Molecular Mass/ Weight
Modification
Conjugation
Quantity & Purity
Purity
Storage & stability
Form
Storage Conditions
Activity
Biomarker Target
Research Area
Sub-category Research Area
Usage
Source
Source / Species
You may also be interested in the following product(s)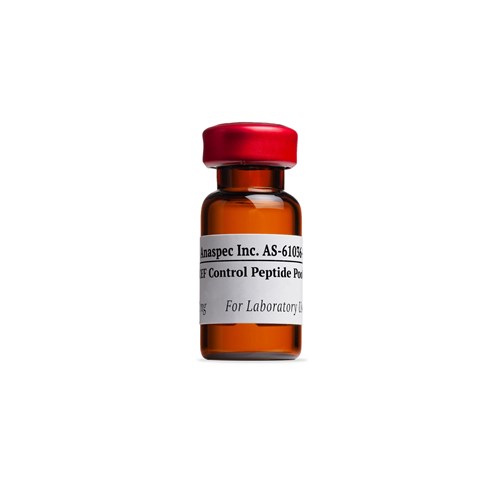 References
The value of a database in surveillance and vaccine selection
International Cong Ser . 2001 Oct 01 ; 1219 103 | DOI : https://doi.org/10.1016/S0531-5131(01)00330-2
HLA-A1 and HLA-A3 T cell epitopes derived from influenza virus proteins predicted from peptide binding motifs.
J Immunol . 1993 Dec 01 ; 151(11) 5930 | DOI : 7504010