You are here:

Charybdotoxin - 0.1 mg
Charybdotoxin - 0.1 mg
Cat.Number :

AS-28244

Manufacturer Ref. :
Availability :
Charybdotoxin (ChTX) is a Ca2+-activated K+ channel blocker. It depolarizes peripheral T lymphocytes and blocks their mitogen-induced proliferation. ChTX is a highly basic peptide isolated from venom of the scorpion, Leiurus quinquestriatus hebraeus.
Specifications
Chemistry
Sequence one letter code

Pyr-FTNVSCTTSKECWSVCQRLHNTSRGKCMNKKCRCYS (Disulfide bridge: 7-28, 13-33 and 17-35)

Sequence three letter code

Pyr-Phe-Thr-Asn-Val-Ser-Cys-Thr-Thr-Ser-Lys-Glu-Cys-Trp-Ser-Val-Cys-Gln-Arg-Leu-His-Asn-Thr-Ser-Arg-Gly-Lys-Cys-Met-Asn-Lys-Lys-Cys-Arg-Cys-Tyr-Ser-OH (Disulfide bridge: 7-28, 13-33 and 17-35)

CAS registry number
Molecular Formula
Molecular Mass/ Weight
Modification
Conjugation
Quantity & Purity
Purity
Storage & stability
Form
Storage Conditions
Activity
Biomarker Target
Research Area
Sub-category Research Area
Usage
Source
Source / Species
You may also be interested in the following product(s)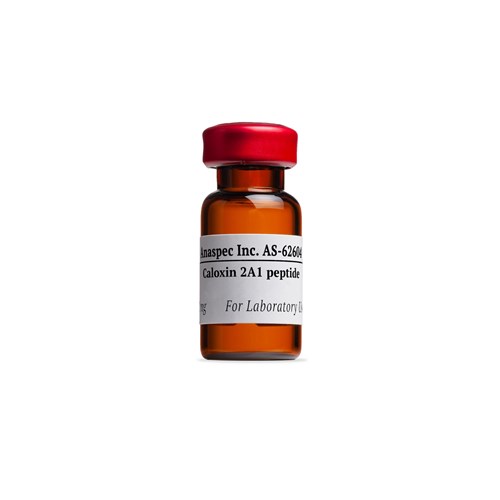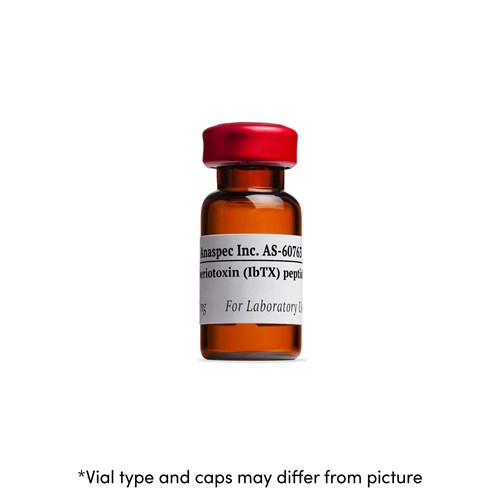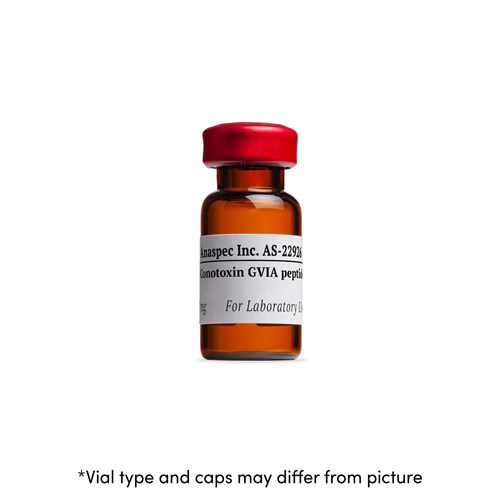 Citations
The role of nitric oxide and potassium channels in the effect of adrenomedullin in human internal thoracic arteries.
Regul Pept . 2010 Jan 14 ; 161(1-3) 92 | DOI : 10.1016/j.regpep.2009.12.023
Coronary endothelial dysfunction and mitochondrial reactive oxygen species in type 2 diabetic mice.
Am J Physiol-Cell Physiol . 2013 Nov 15 ; 305(10) C1033 | DOI : 10.1152/ajpcell.00234.2013
RGD peptides induce relaxation of pulmonary arteries and airways via β3-integrins.
FASEB J . 2014 Feb 05 ; 28(5) 2281 | DOI : 10.1096/fj.13-246348.
Chronic clofibrate administration prevents saline-induced endothelial dysfunction and oxidative stress in young Sprague-Dawley rats.
Clin Invest Med. . 2008 Apr 01 ; 31(2) E62 | DOI : 10.25011/cim.v31i2.3365
EDHF-mediated rapid restoration of hypotensive response to acetylcholine after chronic, but not acute, nitric oxide synthase inhibition in rats.
Eur J Pharmacol . 2006 Jul 05 ; 546(1-3) 120 | DOI : 10.1016/j.ejphar.2006.06.072