You are here:

Chlorotoxin (Cltx) - 0.1 mg
Chlorotoxin (Cltx) - 0.1 mg
Cat.Number :

AS-60770

Manufacturer Ref. :
Availability :
A 36-amino acid Cl- channel blocker from Leiurus quinquestriatus scorpion venom.
Specifications
Chemistry
Sequence one letter code

MCMPCFTTDHQMARKCDDCCGGKGRGKCYGPQCLCR-NH2 (Disulfide bridge: 2-19,5-28,16-33,20-35)

Sequence three letter code

H-Met-Cys-Met-Pro-Cys-Phe-Thr-Thr-Asp-His-Gln-Met-Ala-Arg-Lys-Cys-Asp-Asp-Cys-Cys-Gly-Gly-Lys-Gly-Arg-Gly-Lys-Cys-Tyr-Gly-Pro-Gln-Cys-Leu-Cys-Arg-NH2 (Disulfide bridge: 2-19,5-28,16-33,20-35)

CAS registry number
Molecular Formula
Molecular Mass/ Weight
Modification
Conjugation
Quantity & Purity
Purity
Storage & stability
Form
Storage Conditions
Activity
Biomarker Target
Research Area
Sub-category Research Area
Usage
Source
Source / Species
You may also be interested in the following product(s)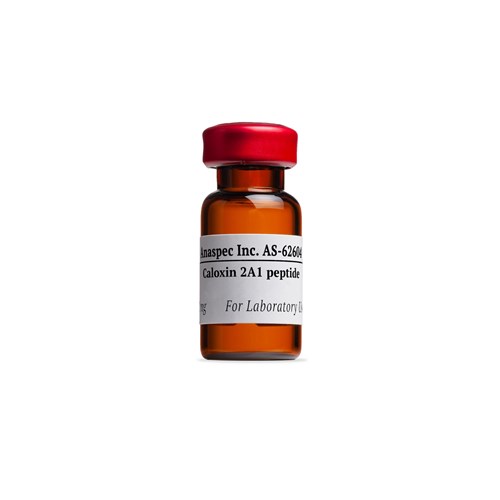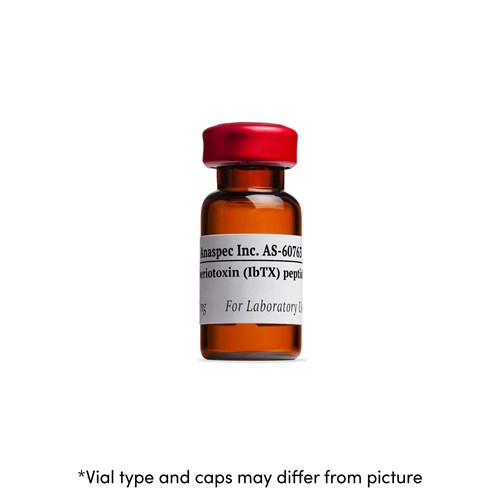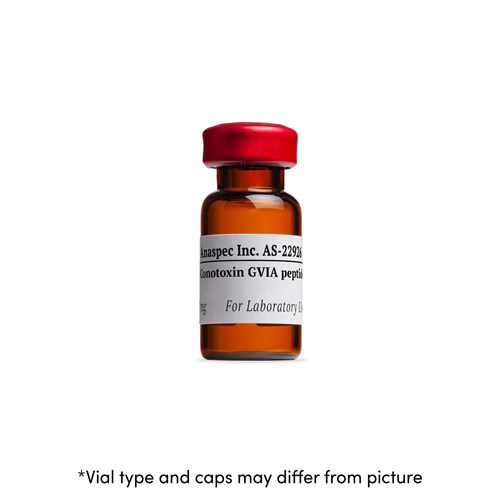 Citations
Incorporation of magnetite nanoparticle clusters in fluorescent silica nanoparticles for high-performance brain tumor delineation.
Nanotechnololgy . 2010 May 17 ; 21(23) 235104 | DOI : 10.1088/0957-4484/21/23/235104
Specific targeting of gliomas with multifunctional superparamagnetic iron oxide nanoparticle optical and magnetic resonance imaging contrast agents
Acta Pharmacol Sin . 2007 Dec 01 ; 28(12) 2019 | DOI : https://doi.org/10.1111/j.1745-7254.2007.00661.x
References
Chloride channel inhibition by the venom of the scorpion Leiurus quinquestriatus
Toxicon . 1991 May 12 ; 29(11) 1403 | DOI : https://doi.org/10.1016/0041-0101(91)90128-E