You are here:

Collagen (Type IV), FAM conjugated - 1 mg
Collagen (Type IV), FAM conjugated - 1 mg
Cat.Number :

AS-85112

Manufacturer Ref. :
Availability :
Shipping conditions :

Ice fees will apply
In this protease substrate, collagen is heavily labeled with a fluorescein derivative, resulting in almost total quenching of the conjugate's fluorescence. Protease-catalyzed hydrolysis relieves this quenching conjugate, yielding brightly green fluorescent dye-labeled peptides. The increase in fluorescence intensity is directly proportional to protease activity. Collagen, Type IV should be particularly useful in the development of HTS assays for screening Gelatinase A (MMP-2) and Gelatinase A inhibitors, as well as for other gelatinases and collagenases that specifically degrade (Type IV) Collagen. Additionally, lightly fluorescein-labeled collagen may be useful for continuous assays monitored by fluorescence polarization.
Specifications
Properties
Absorbance (nm)
Emission (nm)
Color
Quantity & Purity
Concentration
Storage & stability
Form
Resuspension condition
Storage Buffer
Storage Conditions

Store at -20°C and protect from light.

Activity
Application
Biomarker Target
Detection Method
Research Area
Sub-category Research Area
Usage
Source
Source / Species
You may also be interested in the following product(s)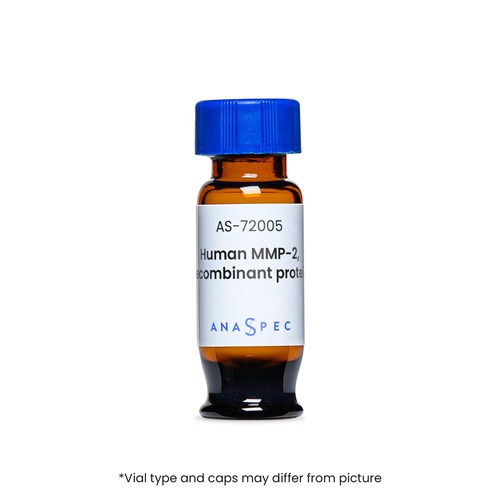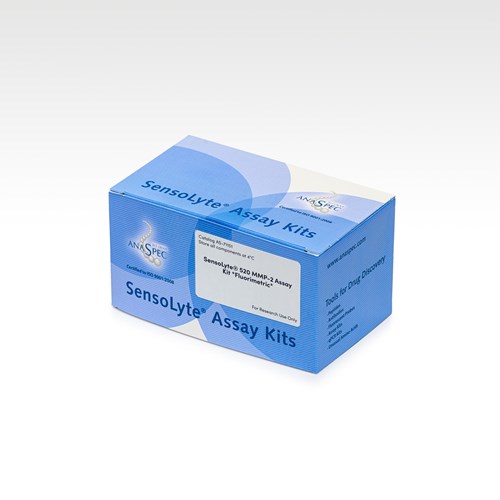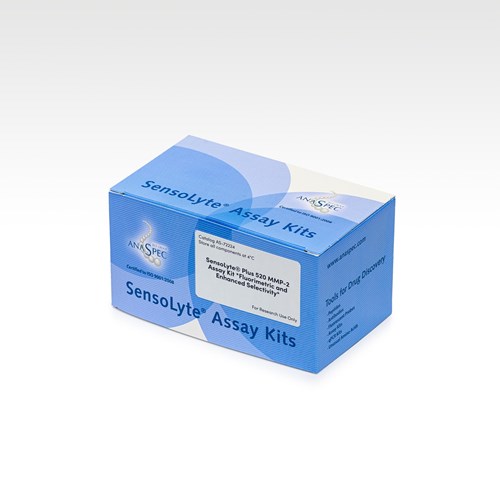 References
An improved assay method for fibroblast gelatinolytic enzyme
J Nihon Univ Sch Dent . 1997 Dec 01 ; 39(4) 182 | DOI : 10.2334/josnusd1959.39.182
Enzymatic degradation of collagen-guided tissue regeneration membranes by periodontal bacteria.
Clin Oral Implants Res . 2003 May 20 ; 14(3) 263 | DOI : https://doi.org/10.1034/j.1600-0501.2003.140302.x
Fluorescence Polarization Assay and SDS-PAGE Confirms Matrilysin Degrades Fibronectin and Collagen IV whereas Gelatinase: A Degrades Collagen IV but not Fibronectin
Connect Tissue Res . 2001 Jan 01 ; 42(2) 149 | DOI : https://doi.org/10.3109/03008200109014256