You are here:

Dby HY Peptide (608-622), mouse - 1 mg
Dby HY Peptide (608-622), mouse - 1 mg
Cat.Number :

AS-61046

Manufacturer Ref. :
Availability :
Dby HY Peptide, NAGFNSNRANSSRSS, is a HYAb epitope belonging to a well-conserved family of genes coding for known or putative RNA helicases and containing a core sequence with a DEAD (Asp-Glu-Ala-Asp) box peptide motif, hence the name Dby (Dead box RNA helicase Y). The single Phenylalanine in the sequence serves as the anchor point while FNSNRANSS most likely is the "core" sequence of this HYAb epitope.
Specifications
Chemistry
Sequence one letter code
Sequence three letter code

H-Asn-Ala-Gly-Phe-Asn-Ser-Asn-Arg-Ala-Asn-Ser-Ser-Arg-Ser-Ser-OH

Molecular Formula
Molecular Mass/ Weight
Modification
Conjugation
Quantity & Purity
Purity
Storage & stability
Form
Storage Conditions
Activity
Biomarker Target
Research Area
Sub-category Research Area
Usage
Source
Source / Species
You may also be interested in the following product(s)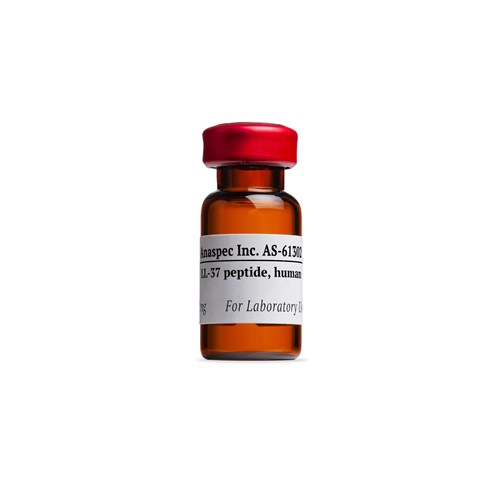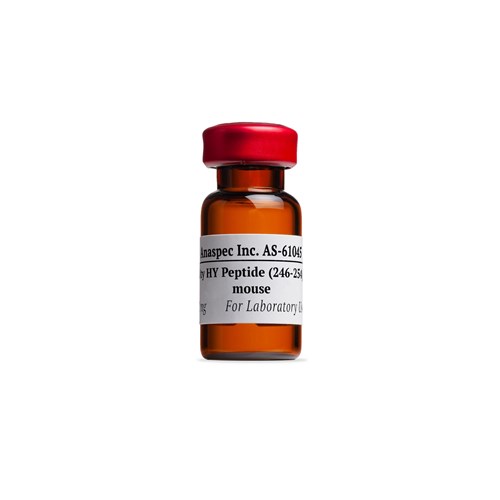 Citations
In Vivo Downregulation of Innate and Adaptive Immune Responses in Corneal Allograft Rejection by HC-HA/PTX3 Complex Purified From Amniotic Membrane
Invest Ophthalmol Vis Sci. . 2014 Mar 19 ; 55(3) 1647 | DOI : 10.1167/iovs.13-13094
Regulation of the expression of GARP/latent TGF-beta1 complexes on mouse T cells and their role in regulatory T cell and Th17 differentiation.
J Immunol . 2013 May 03 ; 190(11) 5506 | DOI : 10.4049/​jimmunol.1300199.
References
Dendritic Cells Permit Identification of Genes Encoding MHC Class II–Restricted Epitopes of Transplantation Antigens
Immunity . 2000 Jun 01 ; 12(6) 711 | DOI : https://doi.org/10.1016/S1074-7613(00)80221-6