You are here:

DiSBAC2(3) [Bis-(1,3-diethylthiobarbituric acid...
DiSBAC2(3) [Bis-(1,3-diethylthiobarbituric acid)trimethine oxonol] - 25 mg
Cat.Number :

AS-84702

Manufacturer Ref. :
Availability :
Shipping conditions :

Ice fees will apply
Sensitive membrane potential probe, less temperature-dependent than DiBAC
Specifications
Chemistry
CAS registry number
Molecular Formula
Molecular Mass/ Weight
Properties
Absorbance (nm)
Emission (nm)
Color
Quantity & Purity
Purity
Storage & stability
Form
Resuspension condition
Storage Conditions

-20°C Protected from Light

Activity
Application
Detection Method
Research Area
Sub-category Research Area
Usage
You may also be interested in the following product(s)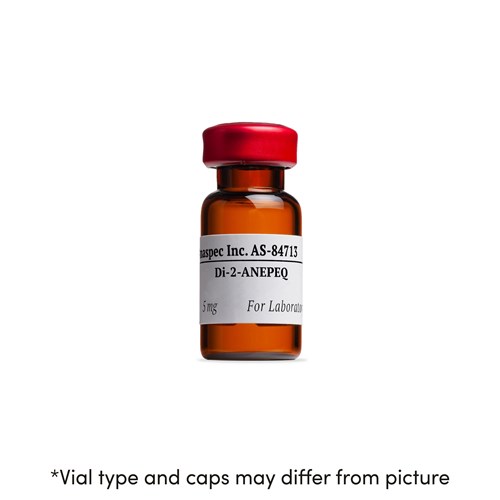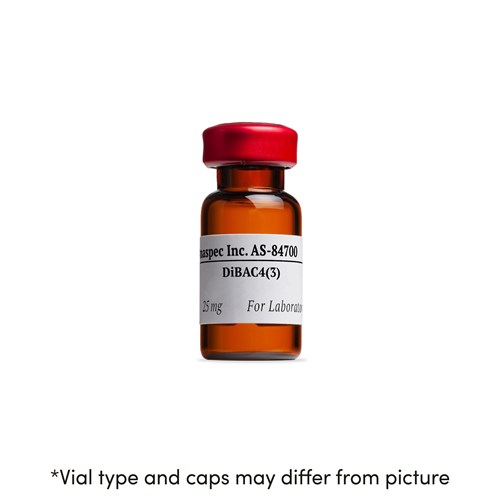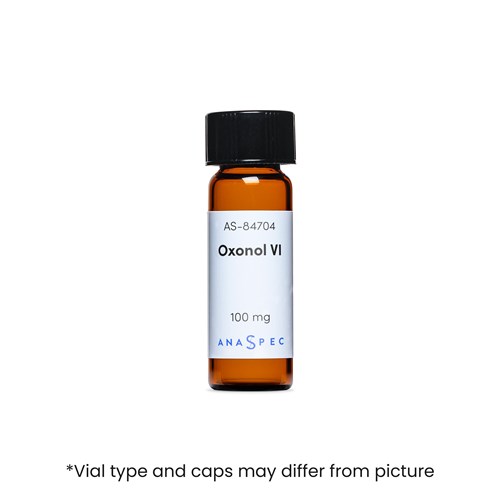 Citations
Diverse Voltage-Sensitive Dyes Modulate GABAAReceptor Function.
J Neurosci . 2010 Feb 24 ; 30(8) 2871 | DOI : 10.1523/JNEUROSCI.5607-09.2010.
References
Differential control over postganglionic neurons in rat cardiac ganglia by NA and DmnX neurons: anatomical evidence.
Am J Physiol Regul Integr Comp Physiol . 2004 Apr 01 ; 286(4) R625 | DOI : https://doi.org/10.1152/ajpregu.00143.2003
A potassium channel-MiRP complex controls neurosensory function in Caenorhabditis elegans
J Biol Chem . 2003 Apr 04 ; 278(14) 12415 | DOI : https://doi.org/10.1074/jbc.M212788200
Correlation of the Thermal Stability of Phospholipid‐Based Emulsions and the Microviscosity Measurements Using Fluorescence Polarization
Pharm Dev Technol . 2004 Apr 05 ; 9(2) 219 | DOI : https://doi.org/10.1081/PDT-120030251
Cortical radial glial cells in human fetuses: Depth-correlated transformation into astrocytes
J Neurobiol . 2003 Jun 01 ; 55(3) 288 | DOI : https://doi.org/10.1002/neu.10205
Divalent cations increase lipid order in erythrocytes and susceptibility to secretory phospholipase A2
Biophys J . 2004 Apr 01 ; 86(4) 2251 | DOI : https://doi.org/10.1016/S0006-3495(04)74283-6
Effects of Indocyanine Green on Retinal Ganglion Cells
Invest Ophthalmol Vis Sci . 2004 Mar 01 ; 45(3) 943 | DOI : https://doi.org/10.1167/iovs.03-1026
Fluorescence properties of Laurdan in cochleate phases
Biochim Biophys Acta . 2003 Dec 03 ; 1618(1) 67 | DOI : https://doi.org/10.1016/j.bbamem.2003.10.009
K. Ramani
SV. Balasubramanian
Differential adaptation of membranes of two osmotolerant fungi, Aspergillus chevalieri and Penicillium expansum to high sucrose concentrations
Acta Microbiol Pol . 2003 Jan 01 ; 52(1) 53 | DOI : 12916728
MA. Hefnawy
AM. Abou-Zeid
High-throughput Morphometric Analysis of Individual Neurons
Cereb Cortex . 2004 May 01 ; 14(5) 543 | DOI : https://doi.org/10.1093/cercor/bhh016
Liposomal clodronate as a novel agent for treating autoimmune hemolytic anemia in a mouse model
Blood . 2003 Jan 15 ; 101(2) 594 | DOI : https://doi.org/10.1182/blood-2001-11-0061
Morphogenesis of chicken liver: identification of localized growth zones and the role of β-catenin/Wnt in size regulation
Dev Biol . 2004 Feb 01 ; 266(1) 109 | DOI : https://doi.org/10.1016/j.ydbio.2003.10.010
Real-time measurements of dissolved oxygen inside live cells by organically modified silicate fluorescent nanosensors
Anal Chem . 2004 Apr 02 ; 76(9) 2498 | DOI : https://doi.org/10.1021/ac035493f