You are here:

HIV Substrate, HiLyte™ Fluor 488 - 0.1 mg
HIV Substrate, HiLyte™ Fluor 488 - 0.1 mg
Cat.Number :

AS-60635

Manufacturer Ref. :
Availability :
Ths is a HiLyte Fluor labeled HIV protease substrate I, GABA-Ser-Gln-Asn-Tyr-Pro-Ile-Val-Gln-EDANS. The peptide sequence is derived from the native p17/p24 cleavage site on HIV precursor polyprotein Prgag for HIV-1 protease. Cleavage of HIV precursor polyproteins is essential for the maturation of the infectious virus and hence the protease has become a major target for developing anti-AIDS drugs. The peptide substrate is widely used for the continuous assay for HIV protease activity. The QXL/488 pair offers better sensitivity in detection at a higher wavelength with less background interference. (Excitation/Emission = 490 nm/520 nm).
Specifications
Chemistry
Sequence one letter code

QXL®520-GABA-SQNYPIVQ-K(HiLyte™ Fluor 488)-NH2

Sequence three letter code

QXL® 520-GABA-Ser-Gln-Asn-Tyr-Pro-Ile-Val-Gln-Lys(Hilyte™ Fluor 488)-NH2

Molecular Mass/ Weight
Properties
Absorbance (nm)
Emission (nm)
Modification
Conjugation type
Modification Name
Conjugation
Quantity & Purity
Purity
Storage & stability
Form
Storage Conditions

- 20 °C Protected from light

Activity
Application
Biomarker Target
Detection Method
Research Area
Sub-category Research Area
Usage
Source
Source / Species
You may also be interested in the following product(s)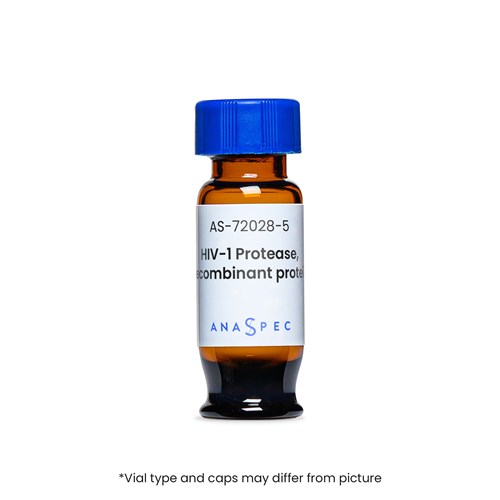 References
Human immunodeficiency virus has an aspartic-type protease that can be inhibited by pepstatin A
Proc Natl Acad Sci USA . 1988 Sep 01 ; 85(18) 6612 | DOI : 10.1073/pnas.85.18.6612.
Enzymatic activity of a synthetic 99 residue protein corresponding to the putative HIV-1 protease
Cell . 1988 Jul 29 ; 54(3) 363 | DOI : 10.1016/0092-8674(88)90199-7.
Development and evaluation of a phenotypic assay monitoring resistance formation to protease inhibitors in HIV-1-infected patients
J Virol Methods . 2003 May 01 ; 109(2) 143 | DOI : https://doi.org/10.1016/S0166-0934(03)00065-X