You are here:

Influenza PA (224–233) - 1 mg
Influenza PA (224–233) - 1 mg
Cat.Number :

AS-61636

Manufacturer Ref. :
Availability :
This is a murine H-2 Db- and Kb-restricted immunodominant CTL epitope of influenza PR8 virus. The CD8+ T cells recovered by the bronchoalveolar lavage (BAL) from PR8-infected animals responded dominantly to stimulation with NP366–374 and PA224–233.
Specifications
Chemistry
Sequence one letter code
Sequence three letter code

H-Ser-Ser-Leu-Glu-Asn-Phe-Arg-Ala-Tyr-Val-OH

Molecular Formula
Molecular Mass/ Weight
Modification
Conjugation
Quantity & Purity
Purity
Storage & stability
Form
Storage Conditions
Activity
Biomarker Target
Research Area
Sub-category Research Area
Usage
Source
Source / Species
You may also be interested in the following product(s)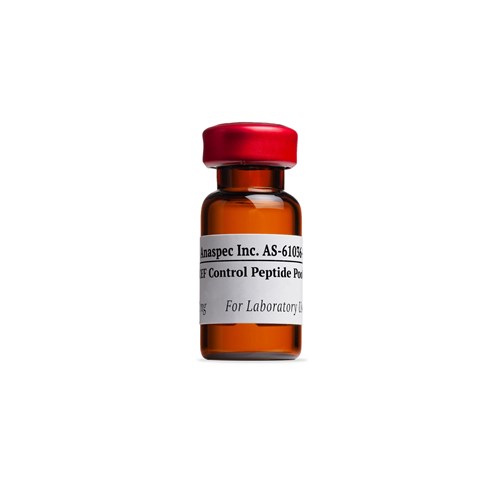 Citations
Initial infectious dose dictates the innate, adaptive, and memory responses to influenza in the respiratory tract.
J Leukoc Biol . 2012 Apr 13 ; 92(1) 107 | DOI : 10.1189/jlb.1011490
References
Genome-wide Characterization of a Viral Cytotoxic T Lymphocyte Epitope Repertoire
JBC . 2003 Nov 01 ; 278(46) 45135 | DOI : https://doi.org/10.1074/jbc.M307417200