You are here:

SensoLyte® 390 Generic MMP Activity Kit Fluorim...
SensoLyte® 390 Generic MMP Activity Kit Fluorimetric - 1 kit
Cat.Number :

AS-72202

Manufacturer Ref. :
Availability :
Shipping conditions :

Ice fees will apply
Matrix metalloproteinases (MMPs) belong to a family of secreted or membrane-associated proteins capable of digesting extracellular matrix components. MMPs play important roles in tumor development and invasion, as well in many diseases.
The SensoLyte® 390 Generic MMP Assay Kit is optimized to detect the activity of a variety of MMPs, including MMP-1, 2, 7, 8, 9, 13, 14, 15, 16, and 24. This kit can be used for detecting generic MMP activity in biological samples or for high throughput screening of MMP inducers and inhibitors using purified MMPs. This kit provides an Mca/Dnp fluorescence resonance energy transfer (FRET) peptide as a MMP substrate. In the intact FRET peptide, the fluorescence of Mca is quenched by Dnp. Upon cleavage into two separate fragments by MMPs, the fluorescence of Mca is recovered, and can be monitored at excitation/emission wavelengths = 330 nm/390 nm. The assays are performed in a convenient 96-well microplate format.
Specifications
Packaging
Kits components

Component A: Mca/Dnp, MMP substrate, Ex/Em=330 nm /390 nm upon cleavage: 50 ml Component B: Mca fluorescence reference standard, Ex/Em=330nm /390 nm: 1 mM, 10 mL Component C: APMA, 4-aminophenylmercuric acetate: 1M, 20 mL Component D: Assay buffer: 20 mL Component E: Stop Solution: 10 mL

Properties
Absorbance (nm)
Emission (nm)
Storage & stability
Storage Conditions

Store all components at -20°C. Protect Components A and B from light. Components D and E can be stored at 4°C for convenience.

Activity
Application
Biomarker Target
Detection Method
Detection Limit
Research Area
Sub-category Research Area
Usage
You may also be interested in the following product(s)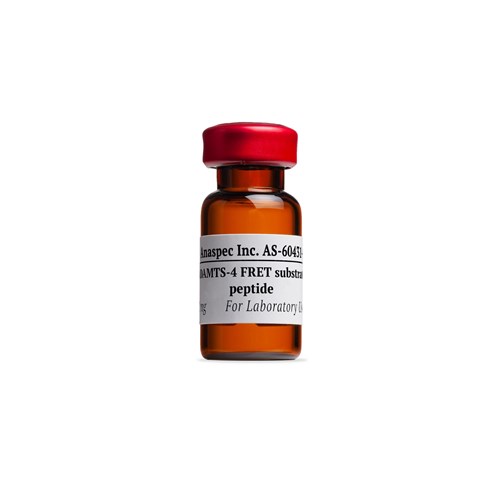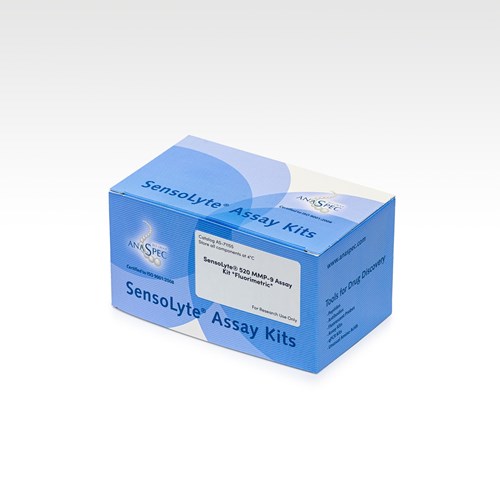 Citations
Sphingosine-1-Phosphate Protects Endothelial Glycocalyx by Inhibiting Syndecan-1 Shedding
Am J Physiol Heart Circ Physiol . 2013 Nov 27 ; 306(3) H363 | DOI : 10.1152/ajpheart.00687.2013
A cercarial invadolysin interferes with the host immune response and facilitates infection establishment of Schistosoma mansoni.
PLoS Pathog . 2023 Feb 02 ; 19(2) e1010884 | DOI : 10.1371/journal.ppat.1010884
Sphingosine-1-phosphate induced epithelial-mesenchymal transition of hepatocellular carcinoma via an MMP-7/syndecan-1/TGF-β autocrine loop
Oncotarget. . 2016 Sep 27 ; 7(39) 63324 | DOI : 10.18632/oncotarget.11450
Downregulation of microRNA-100/microRNA-125b is associated with lymph node metastasis in early colorectal cancer with submucosal invasion.
Cancer Sci . 2017 Mar 01 ; 108(3) 390 | DOI : 10.1111/cas.13152
Developing a biomimetic tooth bud model.
J Tissue Eng Regen Med. . 2017 Dec 01 ; 11(12) 3326 | DOI : 10.1002/term.2246