You are here:

SensoLyte® 520 ADAM10 Activity Assay Kit Fluori...
SensoLyte® 520 ADAM10 Activity Assay Kit Fluorimetric - 1 kit
Cat.Number :

AS-72226

Manufacturer Ref. :
Availability :
Shipping conditions :

Ice fees will apply
ADAM10 has been shown to be an effective α-secretase in vitro and in vivo. This enzyme acts as a sheddase to cleave cell surface proteins involved in neuropathology, inflammatory response and tumor progression.
The SensoLyte® 520 ADAM10 Activity Assay Kit is an optimized assay that can be used to detect the ADAM 10 activity. The unique FRET substrate contained in the kit was designed to reduce the cross reactivity with ADAM17 (also called tumor necrosis factor-α-converting enzyme, TACE). When active ADAM10 cleaves the FRET substrate, it results in an increase of 5-FAM fluorescence monitored at excitation/emission = 490/520 nm. The long wavelength fluorescence of 5-FAM is also less interfered by the autofluorescence of components in biological samples and test compounds. This assay can detect as low as 0.25 ng/mL active ADAM10.
Specifications
Packaging
Kits components

Component A: 5-FAM /QXL™ 520 ADAM10 substrate Ex/Em=490 nm/520 nm upon cleavage: 1 mM, 50µL Component B: 5-FAM fluorescence reference standard, Ex/Em=490 nm/520 nm: 1 mM, 12 µL Component C: Human recombinant ADAM10: 0.1 mg/mL, 10 µL Component D: Assay Buffer: 25 mL Component E: Inhibitor: 1 mM, 10µL

Chemistry
UniProt number
Properties
Absorbance (nm)
Emission (nm)
Storage & stability
Storage Conditions

Store component C at -80°C. Store all other components at -20°C. Component D can be stored at room temperature for convenience. Protect components A and B from light and moisture.

Activity
Application
Biomarker Target
Detection Method
Detection Limit
Research Area
Sub-category Research Area
Usage
Source
Host
You may also be interested in the following product(s)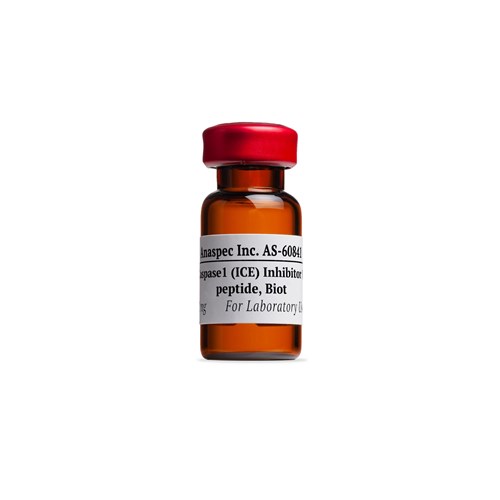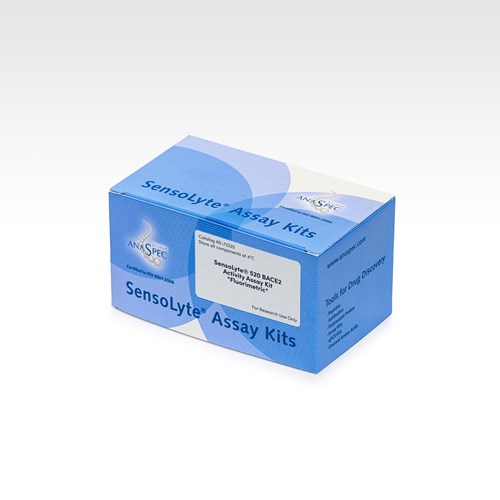 Citations
ADAM10 and BACE1 are localized to synaptic vesicles
J Neurochem . 2015 Sep 17 ; 135(3) 606-15 | DOI : 10.1111/jnc.13287
The effect of citalopram treatment on amyloid-β precursor protein processing and oxidative stress in human hNSC-derived neurons
Translational Psychiatry . 2022 Jun 18 ; 12 285 | DOI : https://doi.org/10.1038/s41398-022-02050-5
Nogo-66 promotes β-amyloid protein secretion via NgR/ROCK-dependent BACE1 activation
Mol Med Rep . 2021 Mar 01 ; 23(3) 188 | DOI : 10.3892/mmr.2021.11827
Autophagy-dependent increased ADAM10 mature protein induced by TFEB overexpression is mediated through PPARα
Mol Neurobiol . 2021 May 01 ; 58(5) 2269 | DOI : 10.1007/s12035-020-02230-8
Dysregulated APP expression and α-secretase processing of APP is involved in manganese-induced cognitive impairment
Ecotoxicol Environment Safety . 2021 Sep 01 ; 220 112365 | DOI : https://doi.org/10.1016/j.ecoenv.2021.112365
Klotho regulation by albuminuria dependent on ATF3 and endoplasmatic reticulum stress
The FACEB J. . 2020 Feb 11 ; 34(2) 2087 | DOI : https://doi.org/10.1096/fj.201900893R
Substrate-Specific Activation of α-Secretase by 7-Deoxy-Trans-Dihydronarciclasine Increases Non-Amyloidogenic Processing of β-Amyloid Protein Precursor
Molecules . 2020 Feb 03 ; 25(3) 646 | DOI : https://doi.org/10.3390/molecules25030646
Shear stress activates ADAM10 sheddase to regulate Notch1 via the Piezo1 force sensor in endothelial cells
eLife. . 2020 Jun 02 ; 9 e50684 | DOI : 10.7554/eLife.50684.
TNFα promotes mucosal wound repair through enhanced Platelet Activating Factor Receptor signaling in the epithelium
Mucosal Immunol . 2019 Jul 01 ; 12(4) 909 | DOI : 10.1038/s41385-019-0150-8
ADAM10 Cell Surface Expression but Not Activity Is Critical for Staphylococcus aureus α-Hemolysin-Mediated Activation of the NLRP3 Inflammasome in Human Monocytes
Toxins . 2016 Mar 30 ; 8(4) 95 | DOI : https://doi.org/10.3390/toxins8040095
Genotoxic Stress Induces Senescence-Associated ADAM10-Dependent Release of NKG2D MIC Ligands in Multiple Myeloma Cells
J Immunol . 2015 Jun 15 ; 195 (2) 736 | DOI : https://doi.org/10.4049/jimmunol.1402643