You are here:

SensoLyte® Anti-a-Synuclein (Rat) ELISA Kit - 1...
SensoLyte® Anti-a-Synuclein (Rat) ELISA Kit - 1 kit
Cat.Number :

AS-55550-R

Manufacturer Ref. :
Availability :
Shipping conditions :

Ice fees will apply
α-Synuclein is a major component of Lewy bodies in the affected neurons in Parkinson's disease. This protein has a mass of 14.5 kDa (140 amino acids long) and consists of a conserved degenerative amino-terminal domain and an acidic carboxyl-terminal with higher sequence divergence. α-Synuclein is predominantly expressed in brain: specifically in cerebellum, thalamus, neocortex, hippocampus, and striatum regions. Other tissues express α-Synuclein at very low levels. The physiological role of α-Synuclein is not yet well understood. However, the presence of imperfect KTKEGV lipid interacting repeats suggests that it may be involved in synaptic vesicle homeostasis.
The SensoLyte α-Synuclein Quantitative ELISA Kit (Rat) provides a convenient and quantitative assay for determining α-Synuclein amount in cell and tissue lysate as well as in body fluids. Compared to other anti-α-Synuclein ELISA kits on the market, it takes less time to run this assay. HRP conjugated detection antibody in this kit is added simultaneously with samples and standards during the assay. This eliminates extra incubation and washing steps and makes this kit one-step procedure for α-Synuclein quantification.

Specifications
Packaging
Kits components

Component A: Anti-a-Synuclein 8-well strip plate (8x12): 12 x 8 well strips Component B: a-Synuclein Standard, Rat (1 µg/vial): 3 vials Component C: 1X Sample Dilution Buffer: 30 ml Component D: 10X Wash Buffer: 30 ml Component E: TMB Color Substrate Solution: 10 ml Component F: Stop Solution: 10 ml Component G: Detection Antibody Rabbit Polyclonal anti-rat-a-Synuclein IgG-HRP (10 µg/50µl): 50 µl Component H: Adhesive Plate Covers: 2 pieces

Chemistry
UniProt number
Storage & stability
Storage Conditions

Store all kit components at 4C for up to 6 months. Protect components E and G from light.

Activity
Application
Biomarker Target
Detection Method
Detection Limit
Research Area
Sub-category Research Area
Usage
Source
Host
Source / Species
You may also be interested in the following product(s)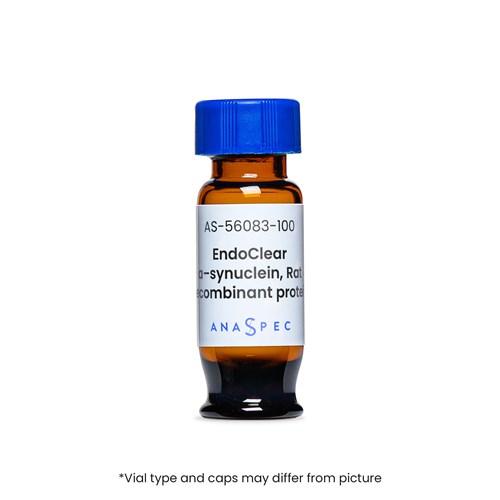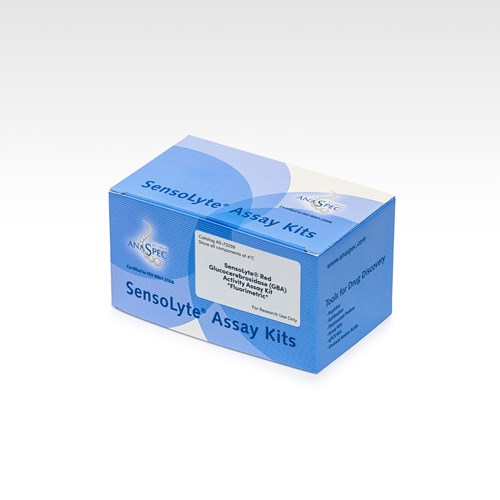 References
Modulation of alpha-synuclein aggregation by dopamine analogs
PloS ONE . 2010 Feb 16 ; 5(2) e9234 | DOI : 10.1371/journal.pone.0009234
Molecular determinants of the aggregation behavior of α- and β-synuclein
Protein Sci . 2008 May 01 ; 17(5) 887 | DOI : https://doi.org/10.1110/ps.073181508
The synucleins
Genome Biology . 2001 Dec 20 ; 3(1) 1 | DOI : https://doi.org/10.1186/gb-2001-3-1-reviews3002
Synucleins are expressed in the majority of breast and ovarian carcinomas and in preneoplastic lesions of the ovary
Cancer . 2000 May 01 ; 88(9) 2154 | DOI : https://doi.org/10.1002/(SICI)1097-0142(20000501)88:9<2154::AID-CNCR23>3.0.CO;2-9