You are here:

SensoLyte® Green PIN1 Activity Assay Kit Fluori...
SensoLyte® Green PIN1 Activity Assay Kit Fluorimetric - 1 kit
Cat.Number :

AS-72240

Manufacturer Ref. :
Availability :
Shipping conditions :

Ice fees will apply
Peptidyl-prolyl isomerase (PPIase) Pin1 catalyzes cis/trans isomerization of the phospho- Serine/Threonine-Proline peptide bonds. Pin1 consists of short N-terminal protein-protein interaction domain that allows enzyme to bind phosphoproteins and longer C-terminal izomerase domain. Pin1 has many biological substrates, plays critical role in cell-cycle regulation, and up-regulated in many human cancers. Recently, Pin1 was linked to the Alzheimer's disease pathogenesis. Pin1 can bind phosphorylated Thr-212/231 residues of Tau protein and increase its deposphorylation that may prevent formation of Tau neurofibrilary tangles.
The SensoLyte® Green Pin1 Assay Kit uses fluorogenic substrate that was pretreated to convert into cis isoform. Pin1 changes substrate into trans conformation that is readily cleaved to generate fluorescent signal which can be monitored at Ex/Em=490/520nm. Increase in fluorescence intensity is directly proportional to the Pin1 activity.
Specifications
Packaging
Kits components

Component A: Pin1 Green Substrate: 0.1 mM , 60 µL Component B: Pin1, Human Recombinant: 1 mg/ml, 10 µL Component C: Pin1 Developer, 100X: 50 µL, 4 vials Component D: Assay Buffer: 30 mL Component E Pin1 Inhibitor 50mM in DMSO, 25 µL

Properties
Absorbance (nm)
Emission (nm)
Storage & stability
Storage Conditions

Store component B at -80°C. Store all other components at -20°C. Component D can be stored at room temperature for convenience. Protect component A from light and moisture.

Activity
Application
Biomarker Target
Detection Method
Research Area
Sub-category Research Area
Usage
Source
Host
You may also be interested in the following product(s)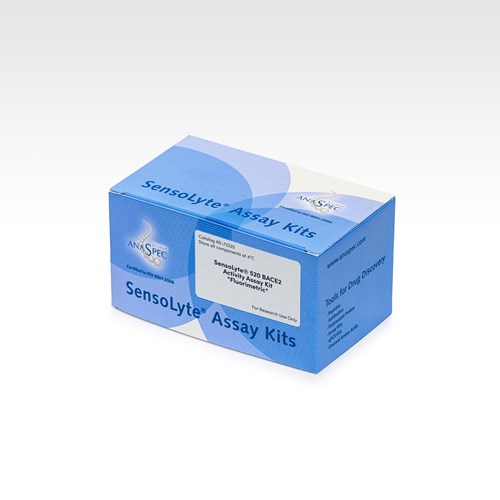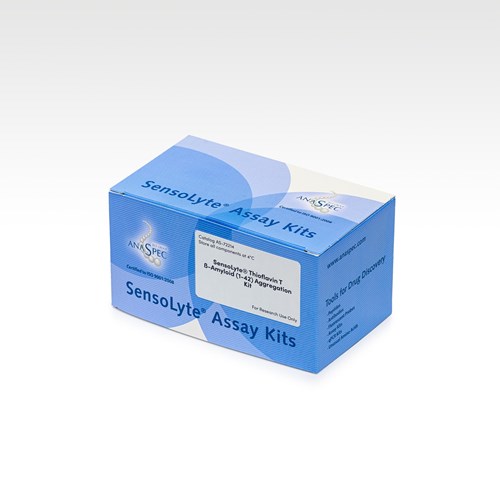 Citations
New PIN1 inhibitors identified through a pharmacophore-driven, hierarchical consensus docking strategy
J Enzyme Inhibit Med Chem . 2021 Dec 11 ; 37(1) 145 | DOI : 10.1080/14756366.2021.1979970
Virtual screening identifies a PIN1 inhibitor with possible
J Cell Physiol . 2019 Jan 29 ; | DOI : 10.1002/jcp.28224
BCR-ABL enhances the prolyl isomerase activity of Pin 1 by interacting with DAPK1 in ph+ ALL
Cancer Med . 2018 Jun 01 ; 7(6) 2530 | DOI : 10.1002/cam4.1478
PIN1 in hepatocellular carcinoma is associated with TP53 gene status
Oncol Rep . 2016 Oct 01 ; 36(4) 2405 | DOI : https://doi.org/10.3892/or.2016.5001
References
Epigallocatechin-gallate Suppresses Tumorigenesis by Directly Targeting Pin1
Cancer Prev Res . 2011 Sep 01 ; 4(9) 1366 | DOI : 10.1158/1940-6207.CAPR-11-0301
Pin1 inhibitors: Pitfalls, progress and cellular pharmacology
Biorg Med Chem Lett . 2013 Aug 01 ; 23(15) 4283 | DOI : https://doi.org/10.1016/j.bmcl.2013.05.088