You are here:

SensoLyte® Rh110 Plasma Kallikrein Activity Ass...
SensoLyte® Rh110 Plasma Kallikrein Activity Assay Kit Fluorimetric - 1 kit
Cat.Number :

AS-72255

Manufacturer Ref. :
Availability :
Shipping conditions :

Ice fees will apply
Human plasma kallikrein, a serine protease, is first synthesized as an inactive plasma prekallikrein in liver and circulates in the plasma. Once activated by activated coagulation factor XII (FXIIa), plasma kallikrein releases bradykinin (an inflammatory mediator) from high molecular weight kininogen (HMWK). Plasma kallikrein is involved in several physiological and pathological processes such as blood coagulation, the classical complement cascade pathway and the activation of the alternative complement pathway. Plasma kallikrein also plays a role in the induction of elastase release from neutrophils and conversion of prourokinase to urokinase in fibrinolysis.
The SensoLyte®Rh110 Plasma Kallikrein Activity Assay Kit employs a fluorescent peptide substrate for the detection of enzyme activity. This substrate contains rodamine 110 fluorophore (Rh110). Plasma kallikrein cleaves this Rh110 substrate and results in the release of a bright green fluorescence and can be detected at excitation/emission=490 nm/520 nm. The longer wavelength spectra and higher extinction coefficient of Rh110 provide greater sensitivity and less interference from other reaction components. This assay can detect as low as 1 ng/mL active plasma kallikrein. This kit could be used to detect enzyme activity in purified enzyme preparations, biological samples and it can also be applied for compound screening.
Specifications
Packaging
Kits components

Component A: Plasma kallikrein substrate Ex/Em=490 nm/520 nm upon cleavage: 100 µL Component B: Rh110 fluorescence reference standard, Ex/Em=490 nm/520 nm: 40 µL Component C: Human Plasma Kallikrein: 0.1 mg/mL, 10 µL Component D: 2X Assay Buffer: 12 mL Component E: Plasma Kallikrein Inhibitor: 10 µL Component F: Plasma Prekallikrein Activator: 500 µL

Chemistry
UniProt number
Properties
Absorbance (nm)
Emission (nm)
Storage & stability
Storage Conditions

Store component C at -80°C. Store all other components at -20°C. Component D and F can be stored at room temperature for convenience. Protect components A and B from light and moisture.

Activity
Application
Biomarker Target
Detection Method
Detection Limit
Research Area
Sub-category Research Area
Usage
You may also be interested in the following product(s)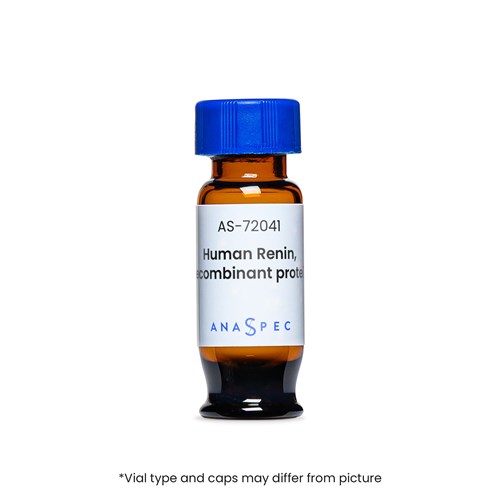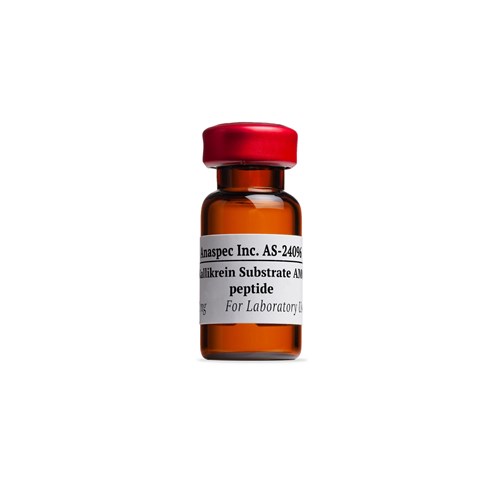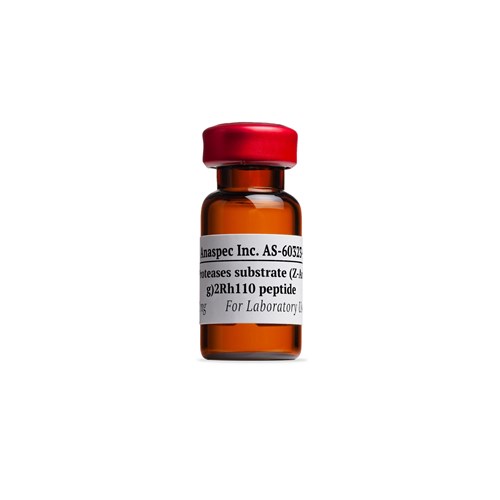 Citations
Apelin-13 in septic shock: effective in supporting hemodynamics in sheep but compromised by enzymatic breakdown in patients
Sci Rep . 2021 Nov 23 ; 11 22770 | DOI : https://doi.org/10.1038/s41598-021-02087-4
References
A PREALBUMIN ACTIVATOR OF PREKALLIKREIN : III. APPEARANCE OF CHEMOTACTIC ACTIVITY FOR HUMAN NEUTROPHILS BY THE CONVERSION OF HUMAN PREKALLIKREIN TO KALLIKREIN
J Exp Med . 1972 Jan 01 ; 135(1) 81 | DOI : https://doi.org/10.1084/jem.135.1.81
Activation of the classical pathway of complement by Hageman factor fragment
J Exp Med . 1981 Mar 01 ; 153(3) 665 | DOI : https://doi.org/10.1084/jem.153.3.665
Human plasma kallikrein releases neutrophil elastase during blood coagulation.
J Clin Invest . 1983 Nov 02 ; 72(5) 1672 | DOI : 10.1172/JCI111126
Human Plasma Kallikrein-Kinin System: Physiological and Biochemical Parameters
Cardiovasc Hematol Agents Med Chem . 2009 Jan 01 ; 7(3) 234 | DOI : https://doi.org/10.2174/187152509789105444
JW. Bryant
Z. Shariat-Madar
Induction of expression of monocyte interleukin 1 by Hageman factor (factor XII)
PNAS USA . 1992 Dec 15 ; 89(24) 11969 | DOI : https://doi.org/10.1073/pnas.89.24.11969
INVOLVEMENT OF PROLYLCARBOXYPEPTIDASE IN THE EFFECT OF RUTAECARPINE ON THE REGRESSION OF MESENTERIC ARTERY HYPERTROPHY IN RENOVASCULAR HYPERTENSIVE RATS
Clin Exp Pharmacol Physiol . 2009 Mar 01 ; 36(3) 319 | DOI : https://doi.org/10.1111/j.1440-1681.2008.05079.x
The activation of the alternative pathway C3 convertase by human plasma kallikrein.
Immunology . 1982 Mar 01 ; 45(3) 587 | DOI : PMID: 6916710
The activation of pro-urokinase by plasma kallikrein and its inactivation by thrombin.
J Biol Chem . 1986 Mar 15 ; 261(8) 3486 | DOI : https://doi.org/10.1016/S0021-9258(17)35674-0