You are here:

Tetramethylrhodamine-5-maleimide - 5 mg
Tetramethylrhodamine-5-maleimide - 5 mg
Cat.Number :

AS-81446

Manufacturer Ref. :
Availability :
Shipping conditions :

Ice fees will apply
Maleimides are among the most frequently used reagents for thiol modification. In most proteins, the sites of reactions are at cysteine residues that either are intrinsically present or result from reduction of cystines. Unlike iodoacetamides, maleimides do not react with histidines and methionines under physiological conditions. Tetramethylrhodamine-5-maleimide is widely used for thiol modifications of peptides and proteins.
Specifications
Chemistry
CAS registry number
Molecular Formula
Molecular Mass/ Weight
Properties
Absorbance (nm)
Emission (nm)
Color
Quantity & Purity
Purity
Storage & stability
Form
Resuspension condition
Storage Conditions

-20°C Protected from Light

Activity
Application
Detection Method
Research Area
Sub-category Research Area
Usage
You may also be interested in the following product(s)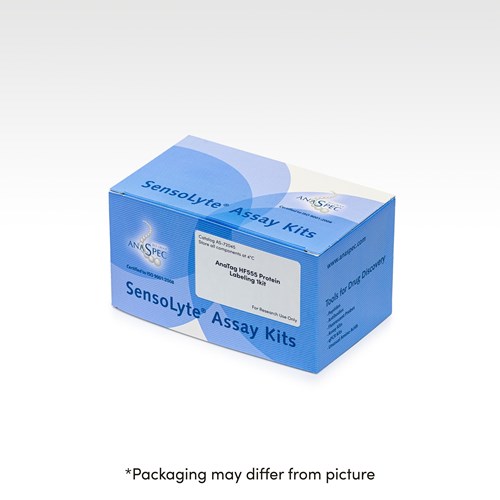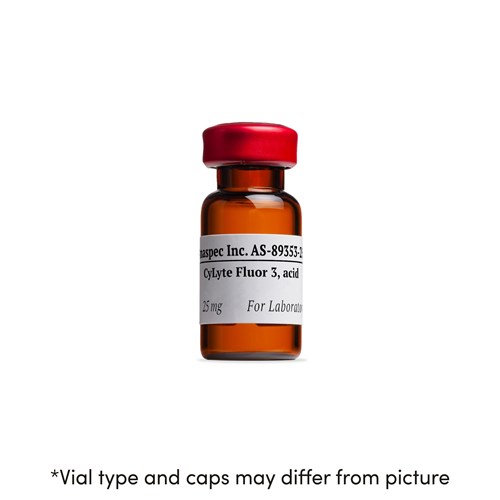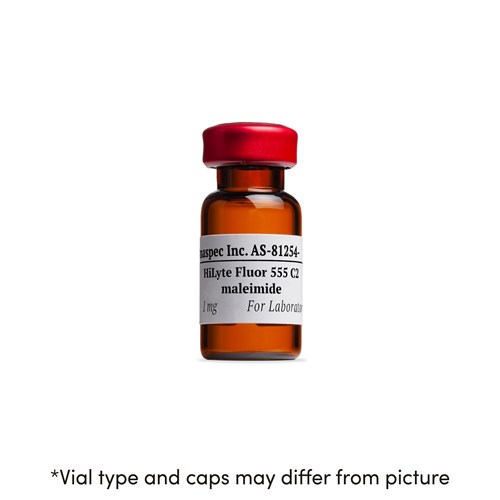 Citations
Conditional MHC class I ligands and peptide exchange technology for the human MHC gene products HLA-A1, -A3, -A11, and -B7.
PNAS . 2008 Mar 11 ; 105(10) 3825 | DOI : 10.1073/pnas.0709717105
L-selectin transmembrane and cytoplasmic domains are monomeric in membranes.
Biochim Biophys Acta. . 2011 Jun 01 ; 1808(6)1709 | DOI : 10.1016/j.bbamem.2011.02.006.
Amphipathic antenna of an inward rectifier K+ channel responds to changes in the inner membrane leaflet.
PNAS. . 2012 Dec 24 ; 110(2)749 | DOI : 10.1073/pnas.1217323110.
References
Crystal structure of monomeric actin in the ATP state. Structural basis of nucleotide-dependent actin dynamics
J Biol Chem . 2003 Sep 01 ; 278(36) 34172 | DOI : 10.1074/jbc.M303689200
Tyrosine decaging leads to substantial membrane trafficking during modulation of an inward rectifier potassium channel
J Gen Physiol . 2001 Feb 01 ; 117(2) 103 | DOI : 10.1085/jgp.117.2.103