You are here:

ω-Conotoxin GVIA
ω-Conotoxin GVIA
Cat.Number :

AS-22926

Manufacturer Ref. :
Availability :
This peptide is a neurotoxin that blocks N-type calcium channels.
Specifications
Chemistry
Sequence one letter code

CKS(Hyp)GSSCS(Hyp)TSYNCCRSCN(Hyp)YTKRCY-NH2

Sequence three letter code

H-Cys-Lys-Ser-Hyp-Gly-Ser-Ser-Cys-Ser-Hyp-Thr-Ser-Tyr-Asn-Cys-Cys-Arg-Ser-Cys-Asn-Hyp-Tyr-Thr-Lys-Arg-Cys-Tyr-NH2 (Disulfide bridges: 1-16, 8-19, 15-26)

CAS registry number
Molecular Formula
Molecular Mass/ Weight
Modification
Conjugation
Quantity & Purity
Purity
Storage & stability
Form
Storage Conditions
Activity
Biomarker Target
Research Area
Sub-category Research Area
Usage
Source
Source / Species
You may also be interested in the following product(s)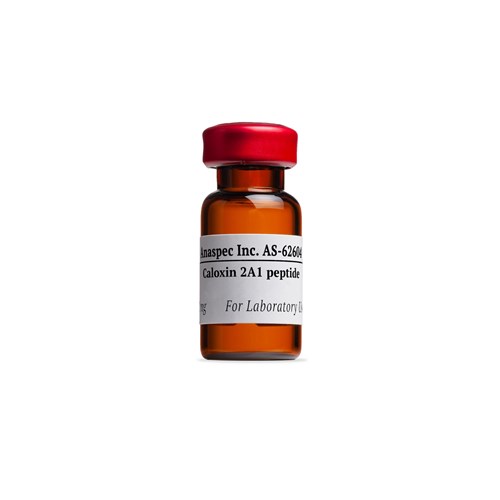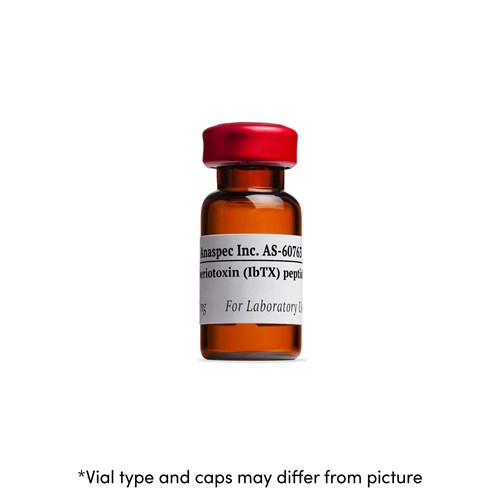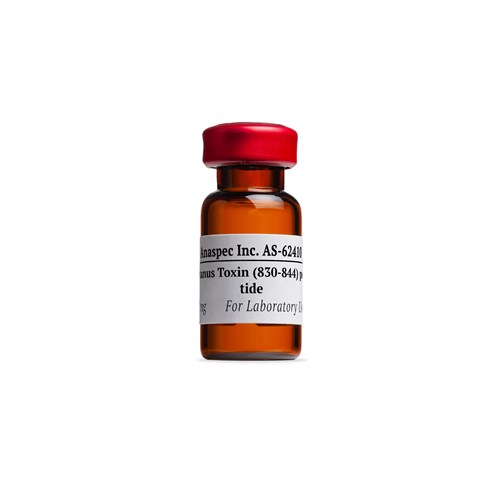 References
Effects of site-specific acetylation on .omega.-conotoxin GVIA binding and function
Biochem . 1993 Apr 01 ; 32(13) 3255 | DOI : https://doi.org/10.1021/bi00064a007
Neuronal calcium channel inhibitors. Synthesis of omega-conotoxin GVIA and effects on 45Ca uptake by synaptosomes.
JBC . 1987 Jan 25 ; 262(3) 1194 | DOI : https://doi.org/10.1016/S0021-9258(19)75770-6