You are here:

Biotin-beta-Amyloid (1-40)
Biotin-beta-Amyloid (1-40)
Cat.Number :

AS-23512

Manufacturer Ref. :
Availability :
Aß (1-40) together with Aß (1-42) are two major C-terminal variants of the Aß protein constituting the majority of Aßs. These undergo post-secretory aggregation and deposition in the Alzheimer's disease brain. This peptide is biotinylated at its N-terminus
Specifications
Chemistry
Sequence one letter code

Biotin-DAEFRHDSGYEVHHQKLVFFAEDVGSNKGAIIGLMVGGVV

Sequence three letter code

Biotin-Asp-Ala-Glu-Phe-Arg-His-Asp-Ser-Gly-Tyr-Glu-Val-His-His-Gln-Lys-Leu-Val-Phe-Phe-Ala-Glu-Asp-Val-Gly-Ser-Asn-Lys-Gly-Ala-Ile-Ile-Gly-Leu-Met-Val-Gly-Gly-Val-Val-OH

CAS registry number
Molecular Formula
Molecular Mass/ Weight
Modification
Conjugation type
Modification Name
Conjugation
Quantity & Purity
Purity
Storage & stability
Form
Storage Conditions
Activity
Biomarker Target
Research Area
Sub-category Research Area
Usage
Source
Source / Species
You may also be interested in the following product(s)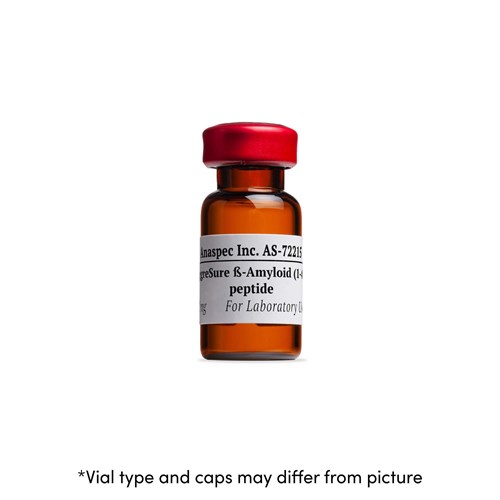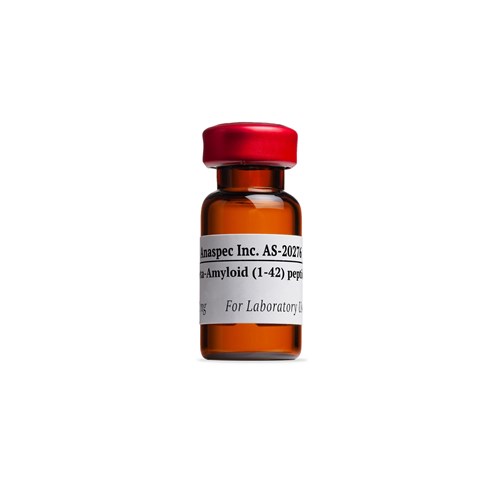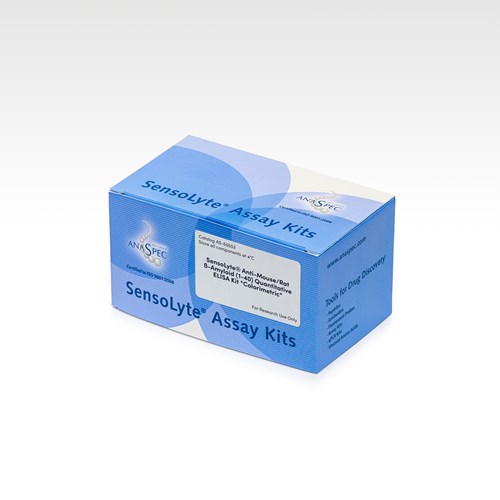 Citations
Amyloid-β Peptide-specific DARPins as a Novel Class of Potential Therapeutics for Alzheimer Disease
J Biol Chem . 2014 Sep 26 ; 289(39) 27080 | DOI : 10.1074/jbc.M114.564013
Specific binding of amyloid‐β‐protein to IMR‐32 neuroblastoma cell membrane
J Peptide Res . 2005 Apr 09 ; 65(5) 485 | DOI : 10.1111/j.1399-3011.2005.00250.x
Cerebrospinal Aβ11-x and 17-x levels as indicators of mild cognitive impairment and patients' stratification in Alzheimer's disease.
Transl Psychiatry . 2013 Jul 16 ; 8 e281 | DOI : 10.1038/tp.2013.58.
Specific binding of amyloid-beta-protein to IMR-32 neuroblastoma cell membrane.
J Pept Res . 2005 May 01 ; 65(5) 485 | DOI : 10.1111/j.1399-3011.2005.00250.x
References
Vector-mediated delivery of 125I-labeled beta-amyloid peptide A beta 1-40 through the blood-brain barrier and binding to Alzheimer disease amyloid of the A beta 1-40/vector complex
Proc. Natl. Acad. Sci. USA . 1995 Oct 24 ; 92(22) 10227 | DOI : https://doi.org/10.1073/pnas.92.22.10227