You are here:

Caspase 3 (Apopain) Substrate 1r-z, fluorogenic...
Caspase 3 (Apopain) Substrate 1r-z, fluorogenic - 5 mg
Cat.Number :

AS-60304-5

Manufacturer Ref. :
Availability :
Caspase-3 substrate and caspase-7 substrate;
Rh110 (rhodamine 110)-derived caspase substrates are probably the most sensitive indicators widely used for the fluorimetric detection of various caspase activities. Cleavage of Rh110 peptides by caspases generates strongly fluorescent Rh110 that is monitored fluorimetrically at 510-530 nm with excitation of 488 nm, the most common excitation light source used in fluorescence instruments.
Specifications
Chemistry
Sequence one letter code
Sequence three letter code

z-(Asp-Glu-Val-Asp)2-Rh110

CAS registry number
Molecular Formula
Molecular Mass/ Weight
Properties
Absorbance (nm)
Emission (nm)
Modification
Conjugation type
Modification Name
Conjugation
Quantity & Purity
Purity
Storage & stability
Form
Storage Conditions

- 20 °C Protected from light

Activity
Application
Biomarker Target
Detection Method
Research Area
Sub-category Research Area
Usage
You may also be interested in the following product(s)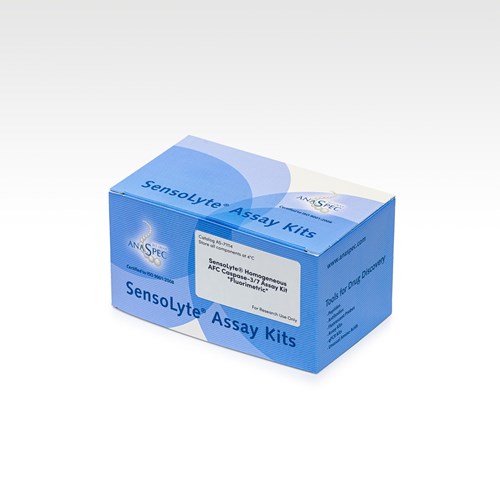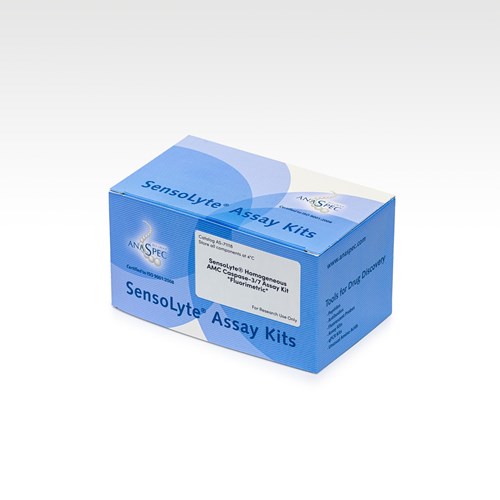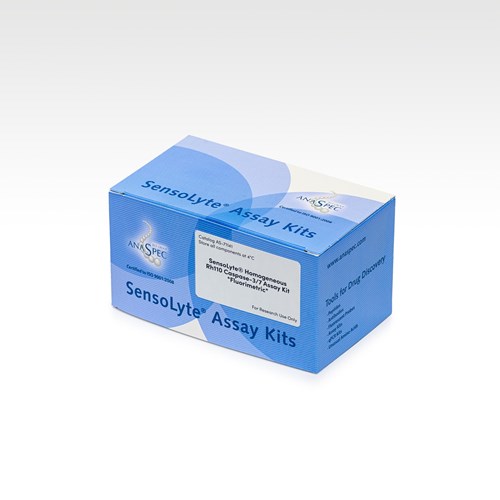 Citations
Effects of deferasirox on renal function and renal epithelial cell death.
Toxicol Lett . 2011 Mar 23 ; 203(2) 154 | DOI : 10.1016/j.toxlet.2011.03.018
The cellular apoptosis susceptibility protein (CAS) promotes tumor necrosis factor-related apoptosis-inducing ligand (TRAIL)-induced apoptosis and cell proliferation
J Biol Chem . 2016 Jan 29 ; 291(5) 2379 | DOI : 10.1074/jbc.M115.685008
References
Activation of Multiple Interleukin-1β Converting Enzyme Homologues in Cytosol and Nuclei of HL-60 Cells during Etoposide-induced Apoptosis
J Biol Chem . 1997 Mar 01 ; 272(11) 7421 | DOI : https://doi.org/10.1074/jbc.272.11.7421