You are here:

Cathepsin S Substrate - 1 mg
Cathepsin S Substrate - 1 mg
Cat.Number :

AS-61859

Manufacturer Ref. :
Availability :
Cathepsins are a class of globular lysosomal proteases, playing a vital role in mammalian cellular turnover. They degrade polypeptides and are distinguished by their substrate specificities. Cathepsin S is a cysteine proteinase involved in the pathogenesis of autoimmune diseases, atherosclerosis, cancer, obesity and related diseases.
This peptide is a cathepsin S substrate fluorescently labeled with AMC (Ex/Em=354 nm/442 nm). It can be used to measure cathepsin S activity.
Specifications
Chemistry
Sequence one letter code
Sequence three letter code

Ac-Lys-Gln-Lys-Leu-Arg-AMC

CAS registry number
Molecular Formula
Molecular Mass/ Weight
Properties
Absorbance (nm)
Emission (nm)
Modification
Conjugation type
Modification Name
Conjugation
Quantity & Purity
Purity
Storage & stability
Form
Storage Conditions

- 20 °C Protected from light

Activity
Application
Biomarker Target
Detection Method
Research Area
Sub-category Research Area
Usage
You may also be interested in the following product(s)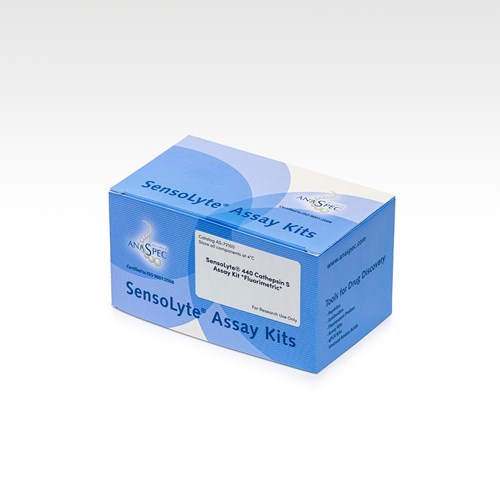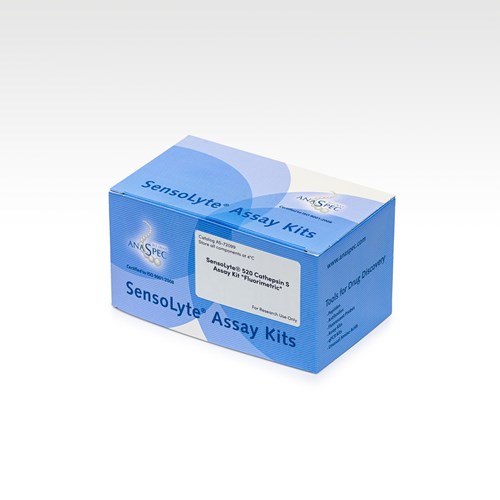 Citations
A parasite cysteine protease is key to host protein degradation and iron acquisition.
J Biol Chem . 2008 Aug 13 ; 283(43) 28934 | DOI : 10.1074/jbc.M805824200
References
Potent and Selective Inhibition of Human Cathepsin K Leads to Inhibition of Bone Resorption In Vivo in a Nonhuman Primate
J Bone Miner Res . 2001 Oct 01 ; 16(10) 1739 | DOI : https://doi.org/10.1359/jbmr.2001.16.10.1739