You are here:

SensoLyte® 520 Cathepsin S Assay Kit Fluorimetr...
SensoLyte® 520 Cathepsin S Assay Kit Fluorimetric - 1 kit
Cat.Number :

AS-72099

Manufacturer Ref. :
Availability :
Shipping conditions :

Ice fees will apply
Cathepsins are a class of globular lysosomal proteases playing a vital role in mammalian cellular turnover. They degrade polypeptides and are distinguished by their substrate specificities. Cathepsin S is a cysteine proteinase involved in the pathogenesis of autoimmune diseases, atherosclerosis, cancer, obesity and related diseases.
The SensoLyte® 520 Cathepsin S Activity Assay Kit uses a 5-FAM/QXL™ 520 labeled FRET peptide substrate for measurement of enzyme activity. In the intact FRET peptide, the fluorescence of 5-FAM is quenched by QXL™ 520. Upon cleavage of the FRET peptide by the active enzyme, the increase of fluorescence can be continuously monitored at excitation/emission = 490 nm/520 nm. With superior fluorescence quantum yield and longer emission wavelength, the 5-FAM/QXL™ 520 based FRET peptide shows less interference from the autofluorescence of test compounds and cellular components and provides better assay sensitivity.
Specifications
Packaging
Kits components

Component A: 5-FAM/QXL™ 520, Cathepsin S substrate, Ex/Em=490 nm/520 nm upon cleavage: 1.6 mM, 50 µL Component B: 5-FAM, fluorescence reference standard, Ex/Em=490 nm/520 nm: 1 mM, 10 µL Component C: Cathepsin S, human spleen: 0.1 mg/mL, 10 µL Component D: Assay Buffer: 20 mL Component E: Cathepsin S Inhibitor: 1 mM, 10 µL Component F: DTT: 1 M, 100 µL

Chemistry
UniProt number
Properties
Absorbance (nm)
Emission (nm)
Storage & stability
Storage Conditions

Store component C at -80°C. Store all other components at -20°C. Component D can be stored at room temperature for convenience. Protect components A and B from light and moisture.

Activity
Application
Biomarker Target
Detection Method
Detection Limit
Research Area
Sub-category Research Area
Usage
Source
Host
You may also be interested in the following product(s)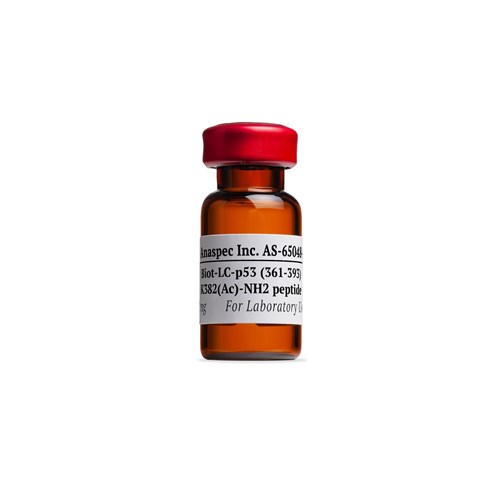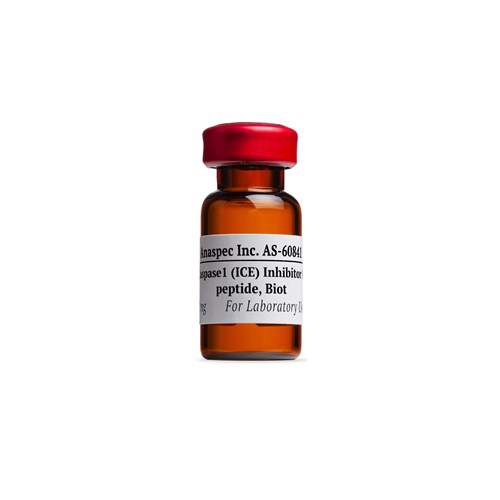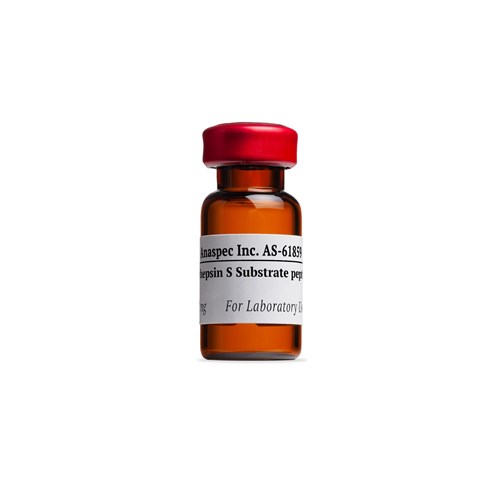 Citations
RAGE expression in tumor-associated macrophages promotes angiogenesis in glioma
Cancer Res . 2014 Oct 17 ; 74 7285 | DOI : 10.1158/0008-5472.CAN-14-1240
Synthesis of vinyl sulfone-tethered proline derivatives as highly selective Cathepsin S inhibitors
Bull Korean Chem Soc . 2014 Feb 01 ; 35 345 | DOI : http://dx.doi.org/10.5012/bkcs.2014.35.2.345
Excessive activity of cathepsin K is associated with cartilage defects in a zebrafish model of mucolipidosis II.
Dis Models Mech . 2011 Nov 01 ; 5(2) 177 | DOI : 10.1242/dmm.008219