You are here:

Cecropin A Peptide
Cecropin A Peptide
Cat.Number :

AS-24009

Manufacturer Ref. :
Availability :
Cecropin A is a naturally occurring, linear, cationic, 37-residue antimicrobial peptide. Cecropin A kills bacteria by dissipating transmembrane electrochemical ion-gradients.
Specifications
Chemistry
Sequence one letter code

KWKLFKKIEKVGQNIRDGIIKAGPAVAVVGQATQIAK-NH2

Sequence three letter code

H-Lys-Trp-Lys-Leu-Phe-Lys-Lys-Ile-Glu-Lys-Val-Gly-Gln-Asn-Ile-Arg-Asp-Gly-Ile-Ile-Lys-Ala-Gly-Pro-Ala-Val-Ala-Val-Val-Gly-Gln-Ala-Thr-Gln-Ile-Ala-Lys-NH2

CAS registry number
Molecular Formula
Molecular Mass/ Weight
Modification
Conjugation
Quantity & Purity
Purity
Storage & stability
Form
Storage Conditions
Activity
Biomarker Target
Research Area
Sub-category Research Area
Usage
Source
Source / Species
You may also be interested in the following product(s)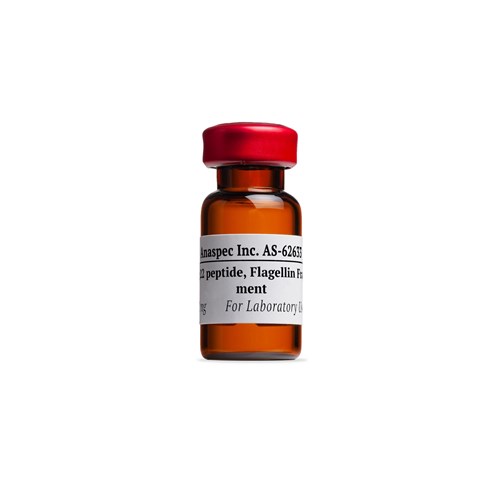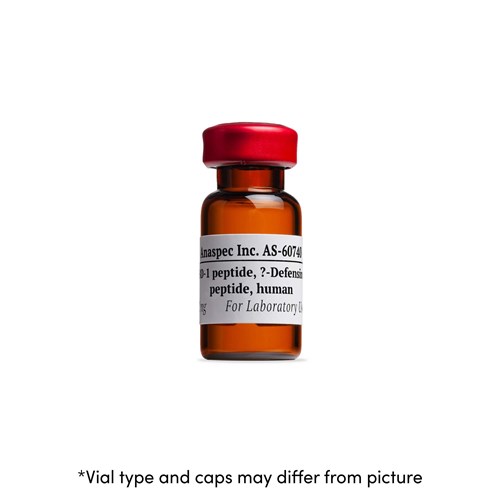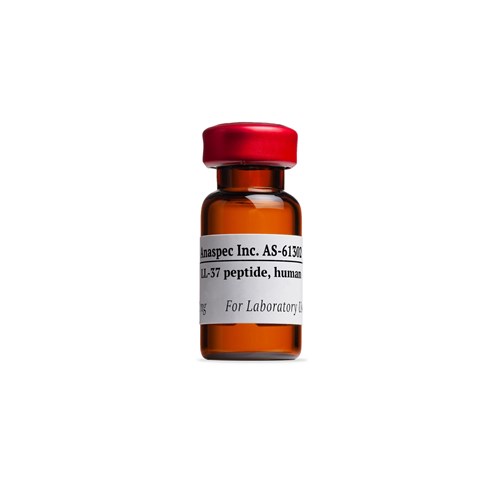 Citations
Combination effects of antimicrobial peptides
Antimicrob Agents Chemother . 2016 Jan 04 ; 60(3) 1717 | DOI : 10.1128/AAC02434-15.
Mechanism of action and initial evaluation of a membrane active all-D-enantiomer antimicrobial peptidomimetic.
PNAS . 2013 Jan 23 ; 110(9) 3477 | DOI : 10.1073/pnas.1221924110.
Antimicrobial peptides as new recognition molecules for screening challenging species.
Sens Actuators B Chem. . 2007 Jan 30 ; 121(1) 150 | DOI : 10.1016/j.snb.2006.09.044.
References
The Concentration-Dependent Membrane Activity of Cecropin A
Biochem. . 1997 Sep 23 ; 36(38) 11452 | DOI : https://doi.org/10.1021/bi9630826
Solid-phase synthesis of cecropin A and related peptides
Proc. Natl. Acad. Sci. USA . 1983 Nov 01 ; 80(21) 6475 | DOI : https://doi.org/10.1073/pnas.80.21.6475