You are here:

Cecropin B - 0.5 mg
Cecropin B - 0.5 mg
Cat.Number :

AS-24011

Manufacturer Ref. :
Availability :
Cecropin B is a small antibacterial peptide from the giant silkmoth, Hyalophora cecropia. Antimicrobial peptides are essential to innate host defense as effectors of pathogen clearance and can affect host cell to promote wound repair.
Specifications
Chemistry
Sequence one letter code

KWKVFKKIEKMGRNIRNGIVKAGPAIAVLGEAKAL-NH2

Sequence three letter code

H-Lys-Trp-Lys-Val-Phe-Lys-Lys-Ile-Glu-Lys-Met-Gly-Arg-Asn-Ile-Arg-Asn-Gly-Ile-Val-Lys-Ala-Gly-Pro-Ala-Ile-Ala-Val-Leu-Gly-Glu-Ala-Lys-Ala-Leu-NH2

CAS registry number
Molecular Formula
Molecular Mass/ Weight
Modification
Conjugation
Quantity & Purity
Purity
Storage & stability
Form
Storage Conditions
Activity
Biomarker Target
Research Area
Sub-category Research Area
Usage
Source
Source / Species
You may also be interested in the following product(s)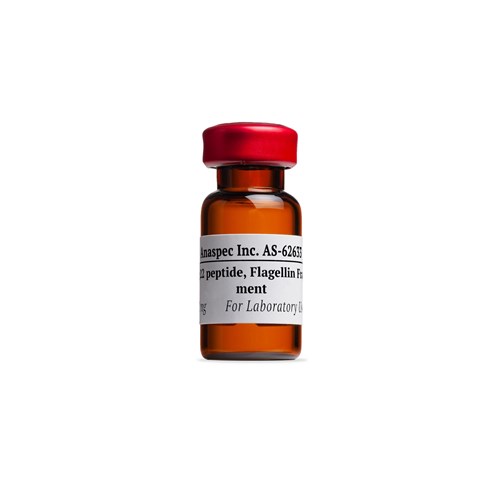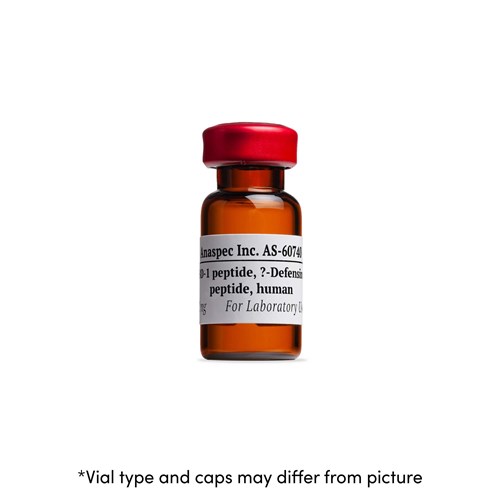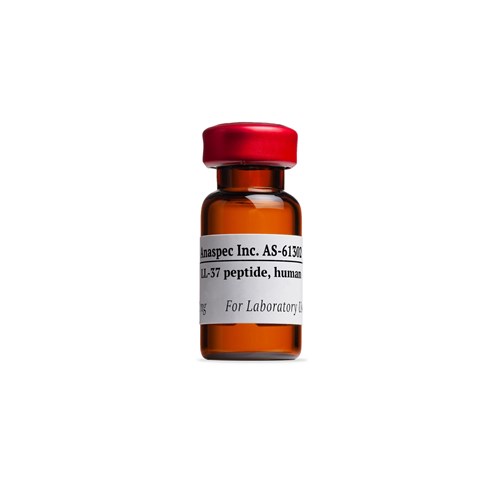 Citations
Antimicrobial peptides as new recognition molecules for screening challenging species.
Sens Actuators B Chem. . 2007 Jan 30 ; 121(1) 150 | DOI : 10.1016/j.snb.2006.09.044.
References
Ability of cecropin B to penetrate the enterobacterial outer membrane
Antimicrob Agents Chemo . 1994 Oct 01 ; 38(10) 2498 | DOI : https://doi.org/10.1128/AAC.38.10.2498
Expression of giant silkmoth cecropin B genes in tobacco
Transgenic Res . 1995 Mar 01 ; 4(2) 132 | DOI : https://doi.org/10.1007/BF01969415
HB-107, a nonbacteriostatic fragment of the antimicrobial peptide cecropin B, accelerates murine wound repair
Wound Repair Regen . 2004 Jun 01 ; 12(3) 351 | DOI : https://doi.org/10.1111/j.1067-1927.2004.012303.x