You are here:

Collagen (Type I), FITC conjugated Water Insolu...
Collagen (Type I), FITC conjugated Water Insoluble - 5 mg
Cat.Number :

AS-85102

Manufacturer Ref. :
Availability :
Shipping conditions :

Ice fees will apply
Together with the water-soluble collagen (Type I) conjugate (Cat# AS-85111), this water-insoluble fluorescent collagen (type I) can be used for fluorometric measurement of collagenase activity. It is heavily labeled with FITC, resulting in almost total quenching of the conjugates fluorescence. Protease-catalyzed hydrolysis slowly yields brightly green fluorescent dye-labeled peptides. The increase in fluorescence intensity is directly proportional to protease activity. Although this fluorescent collagen is more slowly digested by MMP-1 than water-soluble collagen (Cat# AS-85111), it is more specific for the enzyme.
Specifications
Properties
Absorbance (nm)
Emission (nm)
Color
Quantity & Purity
Purity
Storage & stability
Form
Resuspension condition

It is insoluble in water, aqueous buffers, and organic solvents and may be mechanically minced when preparing it for enzymatic reaction

Storage Conditions

Store at -20°C and protect from light and moisture.

Activity
Application
Biomarker Target
Detection Method
Research Area
Sub-category Research Area
Usage
Source
Source / Species
You may also be interested in the following product(s)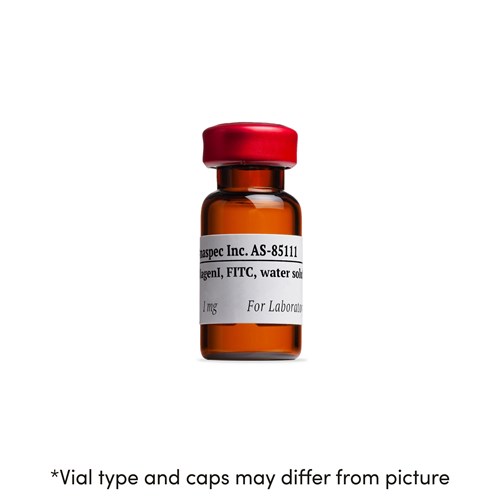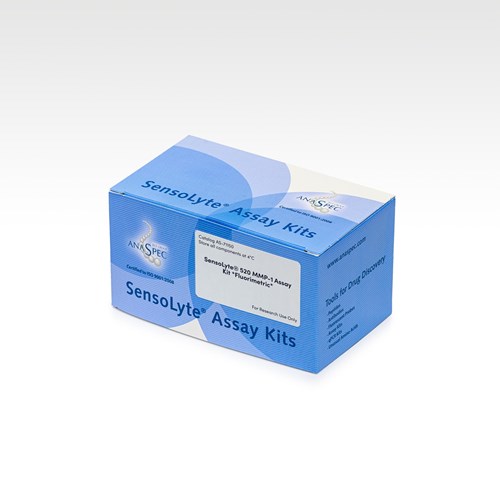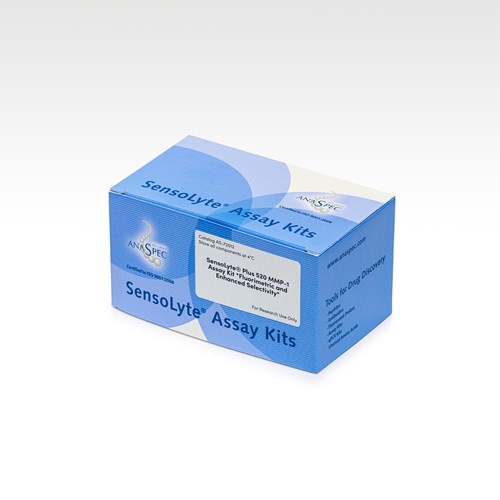 References
A handy assay for collagenase using reconstituted fluorescein-labeled collagen fibrils
Anal Biochem . 1980 Nov 01 ; 108(2) 230 | DOI : https://doi.org/10.1016/0003-2697(80)90574-6
Enzymatic degradation of collagen-guided tissue regeneration membranes by periodontal bacteria.
Clin Oral Implants Res . 2003 May 20 ; 14(3) 263 | DOI : https://doi.org/10.1034/j.1600-0501.2003.140302.x