You are here:

Collagen (Type I), FITC conjugated Water solubl...
Collagen (Type I), FITC conjugated Water soluble - 1 mg
Cat.Number :

AS-85111

Manufacturer Ref. :
Availability :
Shipping conditions :

Ice fees will apply
This product is water soluble and is used for quick fluorometric measurement of collagenase activity. In this protease substrate, collagen is heavily labeled with FITC, resulting in almost total quenching of the conjugate's fluorescence. Protease-catalyzed hydrolysis relieves this quenching conjugate, yielding brightly green fluorescent dye-labeled peptides. The increase in fluorescence intensity is directly proportional to protease activity. This fluoresceinated collagen is useful for detecting MMP-1 activity.

Specifications
Properties
Absorbance (nm)
Emission (nm)
Color
Quantity & Purity
Concentration
Storage & stability
Form
Resuspension condition
Storage Buffer
Storage Conditions

Store at -20°C and protect from light.

Activity
Application
Biomarker Target
Detection Method
Research Area
Sub-category Research Area
Usage
Source
Source / Species
You may also be interested in the following product(s)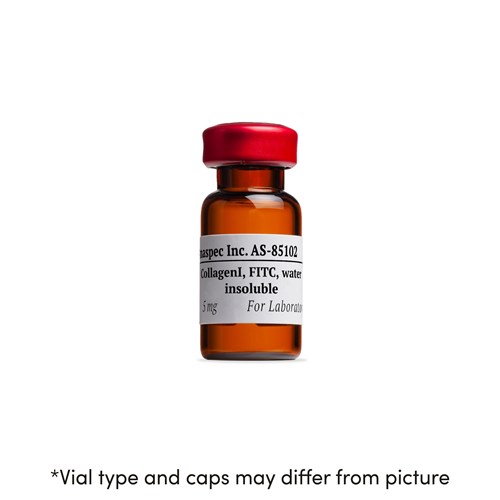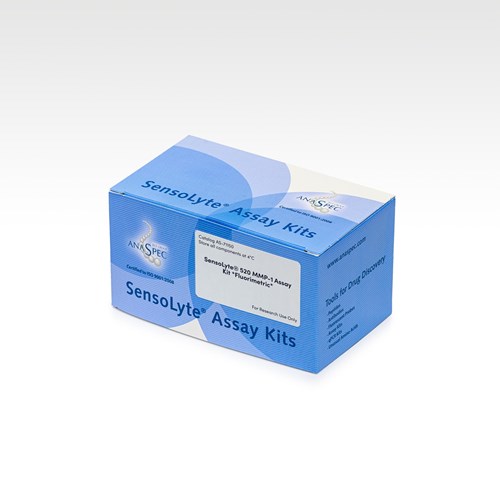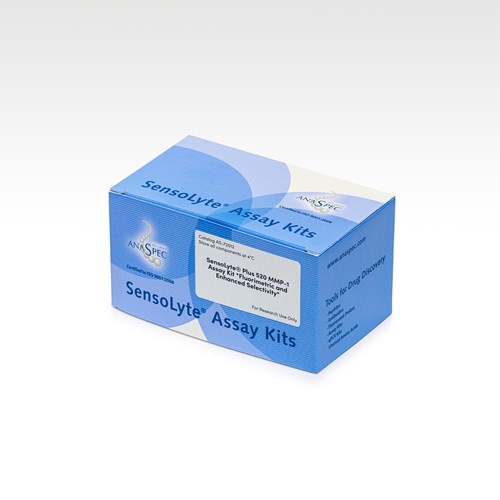 References
A handy assay for collagenase using reconstituted fluorescein-labeled collagen fibrils
Anal Biochem . 1980 Nov 01 ; 108(2) 230 | DOI : https://doi.org/10.1016/0003-2697(80)90574-6
A simple and rapid assay for collagenase activity using fluorescence-labeled substrate
Kurume Med . 1980 Jan 01 ; 27(2) 63 | DOI : 10.2739/kurumemedj.27.63
Enzymatic degradation of collagen-guided tissue regeneration membranes by periodontal bacteria.
Clin Oral Implants Res . 2003 May 20 ; 14(3) 263 | DOI : https://doi.org/10.1034/j.1600-0501.2003.140302.x