You are here:

CSP-2, Competence-Stimulating Peptide-2 - 1 mg
CSP-2, Competence-Stimulating Peptide-2 - 1 mg
Cat.Number :

AS-63877

Manufacturer Ref. :
Availability :
Genetic transformation in Streptococcus pneumoniae, Streptococcus mitis and Streptococcus oralis is regulated by secreted peptide pheromones named the competence-stimulating peptide (CSP). Different strains and species of these bacteria produce CSP with different primary sequence. They are termed pheromones CSP-1 (EMRLSKFFRDFILQRKK), CSP-2 (EMRISRIILDFLFLRKK), CSP-153 (DKRLPYFFKHLFSNRTK), CSP-612 (ESRLSRLLRDFIFQIKQ), CSP-676 (ERRIPDVIRSLLFQKRK), and CSP-12261 (EIRQTHNIFFNFFKRR).
Pyroglutamyl (pGlu) peptides may spontaneously form when either Glutamine (Q) or Glutamic acid (E) is located at the sequence N-terminus. The conversion of Q or E to pGlu is a natural occurrence and in general it is believed that the hydrophobic γ-lactam ring of pGlu may play a role in peptide stability against gastrointestinal proteases. Pyroglutamyl peptides are therefore considered a normal subset of such peptides and are included as part of the peptide purity during HPLC analysis.
Specifications
Chemistry
Sequence one letter code
Sequence three letter code

H-Glu-Met-Arg-Ile-Ser-Arg-Ile-Ile-Leu-Asp-Phe-Leu-Phe-Leu-Arg-Lys-Lys-OH

Molecular Formula
Molecular Mass/ Weight
Modification
Conjugation
Quantity & Purity
Purity
Storage & stability
Form
Storage Conditions
Activity
Biomarker Target
Research Area
Sub-category Research Area
Usage
Source
Source / Species
You may also be interested in the following product(s)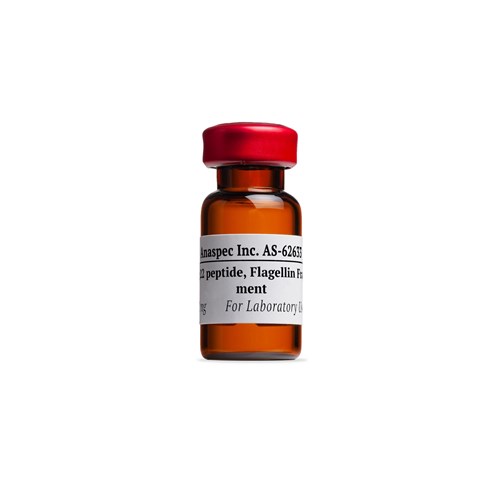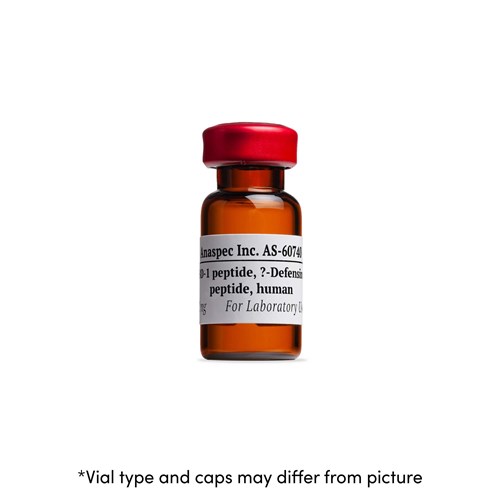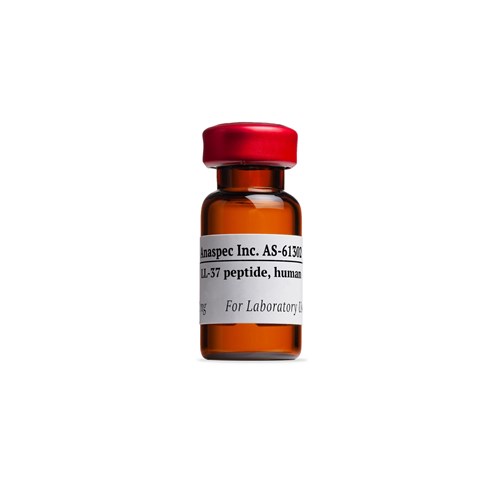 Citations
Designed reduction of Streptococcus pneumoniae pathogenicity via synthetic changes in virulence factor codon-pair bias.
J Infect Dis . 2011 Feb 21 ; 203(9) 1264 | DOI : 10.1093/infdis/jir010
References
A predatory mechanism dramatically increases the efficiency of lateral gene transfer in Streptococcus pneumoniae and related commensal species
Mol Microbio . 2008 Jun 28 ; 69(1) 245 | DOI : https://doi.org/10.1111/j.1365-2958.2008.06288.x
Visualizing pneumococcal infections in the lungs of live mice using bioluminescent Streptococcus pneumoniae transformed with a novel gram-positive lux transposon
Infection Immunity . 2001 May 01 ; 69(5) 3350 | DOI : 10.1128/IAI.69.5.3350-3358.2001