You are here:

DNA-PK Substrate - 5 mg
DNA-PK Substrate - 5 mg
Cat.Number :

AS-60210-5

Manufacturer Ref. :
Availability :
A substrate for DNA-dependent protein kinase (DNA-PK), phosphorylation. DNA-PK is essential for the repair of DNA double-strand breaks. This peptide corresponding to 11–24 amino acids of human p53 with threonine 18 and serine 20 changed to alanine is used as a substrate for the assay of DNA-PK activity
Pyroglutamyl (pGlu) peptides may spontaneously form when either Glutamine (Q) or Glutamic acid (E) is located at the sequence N-terminus. The conversion of Q or E to pGlu is a natural occurrence and in general it is believed that the hydrophobic γ-lactam ring of pGlu may play a role in peptide stability against gastrointestinal proteases. Pyroglutamyl peptides are therefore considered a normal subset of such peptides and are included as part of the peptide purity during HPLC analysis.
Specifications
Chemistry
Sequence one letter code
Sequence three letter code

H-Glu-Pro-Pro-Leu-Ser-Gln-Glu-Ala-Phe-Ala-Asp-Leu-Trp-Lys-Lys-OH

Molecular Formula
Molecular Mass/ Weight
Modification
Conjugation
Quantity & Purity
Purity
Storage & stability
Form
Storage Conditions
Activity
Application
Biomarker Target
Research Area
Sub-category Research Area
Usage
Source
Source / Species
You may also be interested in the following product(s)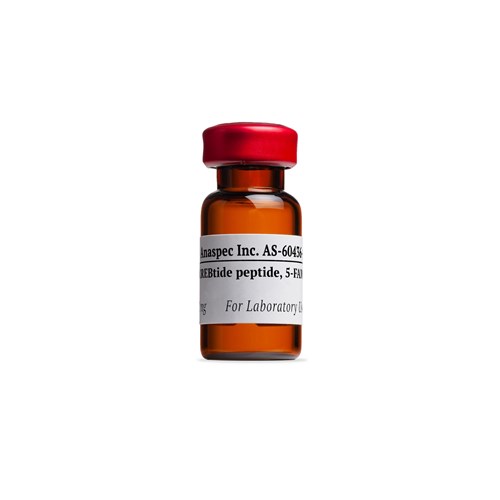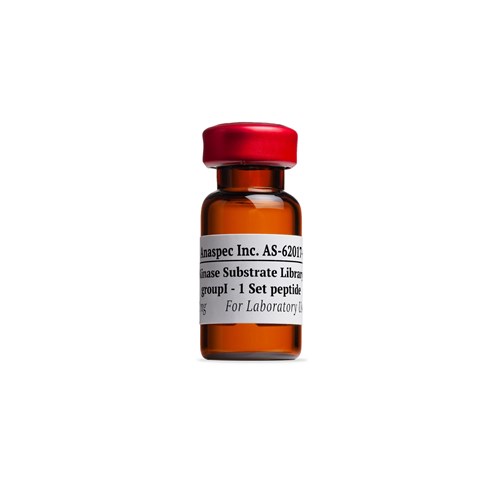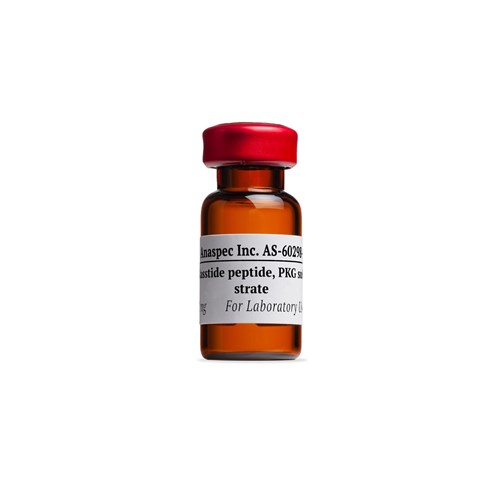 References
Autoantibodies to DNA-dependent protein kinase. Probes for the catalytic subunit.
J Clin Invest . 1996 Mar 15 ; 97(6) 1417 | DOI : https://doi.org/10.1172/JCI118562.
Biochemical evidence for Ku‐independent backup pathways of NHEJ
Nucleic Acids Res . 2003 Sep 15 ; 31(18) 5377 | DOI : https://doi.org/10.1093/nar/gkg728
Synergistic Effects of Retinoic Acid and 8-Chloro-Adenosine 3′,5′-Cyclic Monophosphate on the Regulation of Retinoic Acid Receptor β and Apoptosis: Involvement of Mitochondria
Clinical Cancer Res . 1999 Jul 01 ; 5(7) 1892 | DOI : PubMed: 10430097
Selective inhibition of the DNA‐dependent protein kinase (DNA‐PK) by the radiosensitizing agent caffeine
Nucleic Acids Res . 2004 Mar 15 ; 32(6) 1967 | DOI : https://doi.org/10.1093/nar/gkh508