You are here:

H2-DCFDA [2',7'-Dichlorodihydrofluorescein diac...
H2-DCFDA [2',7'-Dichlorodihydrofluorescein diacetate] - 100 mg
Cat.Number :

AS-85706

Manufacturer Ref. :
Availability :
Cell-permeable substrate for fluorimetric detection of oxidases (including peroxidase); used as an indicator for reactive oxygen species (ROS) in cells
Specifications
Chemistry
CAS registry number
Molecular Formula
Molecular Mass/ Weight
Properties
Absorbance (nm)
Emission (nm)
Color
Quantity & Purity
Purity
Storage & stability
Form
Resuspension condition
Storage Conditions

-20°C Protected from Light

Activity
Application
Biomarker Target
Detection Method
Research Area
Sub-category Research Area
Usage
You may also be interested in the following product(s)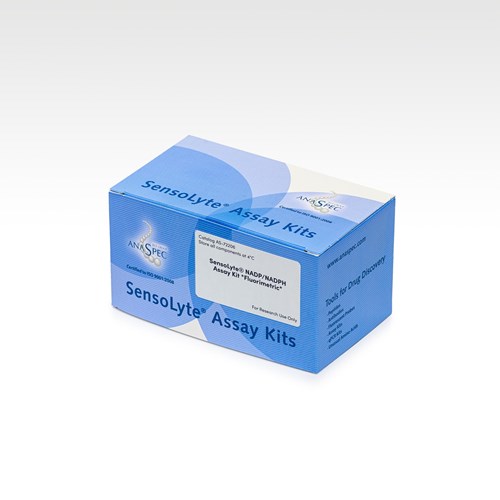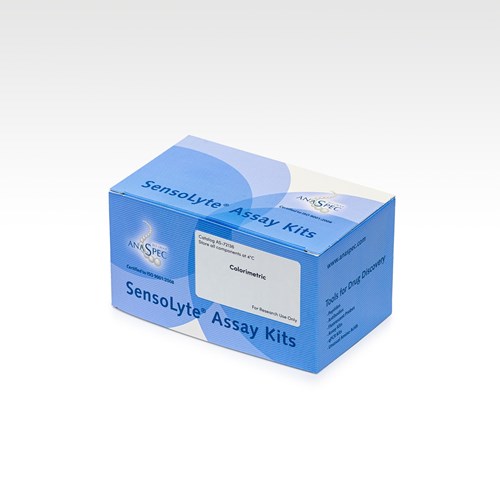 Citations
Mercury abolishes neurotrophic factor–stimulated Jak-STAT signaling in nerve cells by oxidative stress.
Toxical Sci . 2006 Aug 08 ; 94(1) 129 | DOI : 10.1093/toxsci/kfl073
Novel genetic tools reveal Cdk5's major role in golgi fragmentation in Alzheimer's Disease.
Mol Biol Cell . 2008 May 14 ; 19(7) 3052 | DOI : 10.1091/mbc.e07-11-1106
MSP hormonal control of the oocyte MAP kinase cascade and reactive oxygen species signaling.
Dev Biol . 2010 Apr 07 ; 342(1) 96 | DOI : 10.1016/j.ydbio.2010.03.026
Brain and muscle Arnt-like protein-1 (BMAL1) controls circadian cell proliferation and susceptibility to UVB-induced DNA damage in the epidermis.
PNAS. . 2012 Jul 02 ; 109(29) 11758 | DOI : 10.1073/pnas.1209592109
References
A Direct, Highly Sensitive Fluorometric Assay for a Microsomal Cytochrome P450-Mediated O-Demethylation Using a Novel Coumarin Analog as Substrate
Z Naturforsch [C] . 2000 Nov 01 ; 55(11-12) 915 | DOI : https://doi.org/10.1515/znc-2000-11-1212
Coumarin Substrates for Cytochrome P450 2D6 Fluorescence Assays
Anal Biochem . 2001 May 15 ; 292(2) 280 | DOI : https://doi.org/10.1006/abio.2001.5098
Design and synthesis of a new fluorescent probe for cytochrome P450 3A4 (CYP 3A4)
Bioorg Med Chem Lett . 2003 Nov 03 ; 13(21) 3643 | DOI : https://doi.org/10.1016/j.bmcl.2003.08.027
FLUORESCENCE-BASED ASSAYS FOR SCREENING NINE CYTOCHROME P450 (P450) ACTIVITIES IN INTACT CELLS EXPRESSING INDIVIDUAL HUMAN P450 ENZYMES
Drug Metab Dispos . 2004 Jul 01 ; 32(7) 699 | DOI : https://doi.org/10.1124/dmd.32.7.699
Fluorescent probes for cytochrome p450 structural characterization and inhibitor screening
J Am Chem Soc . 2002 Aug 10 ; 124(35) 10254 | DOI : https://doi.org/10.1021/ja0271678
Inhibition of cytochrome P450 isozymes by curcumins in vitro and in vivo
Food Chem Toxicol . 2001 Jun 01 ; 39(6) 541 | DOI : https://doi.org/10.1016/S0278-6915(00)00165-4
The effect of reciprocal active site mutations in human cytochromes P450 1A1 and 1A2 on alkoxyresorufin metabolism
Arch Biochem Biophys . 2004 Apr 01 ; 424(1) 33 | DOI : https://doi.org/10.1016/j.abb.2003.12.040
Probing the active site of cytochrome P450 2B1: metabolism of 7-alkoxycoumarins by the wild type and five site-directed mutants
Biochem . 1998 Apr 22 ; 37(19) 6679 | DOI : https://doi.org/10.1021/bi9731450