Magainin 2
Cat.Number :

AS-20639

Manufacturer Ref. :
Availability :
Magainin 2 assumes an amphiphilic helix when bound to acidic phospholipids, forming a pore composed of a dynamic, peptide-lipid supramolecular complex.
Specifications
Chemistry
Sequence one letter code
Sequence three letter code

H-Gly-Ile-Gly-Lys-Phe-Leu-His-Ser-Ala-Lys-Lys-Phe-Gly-Lys-Ala-Phe-Val-Gly-Glu-Ile-Met-Asn-Ser-OH

CAS registry number
Molecular Formula
Molecular Mass/ Weight
Modification
Conjugation
Quantity & Purity
Purity
Storage & stability
Form
Storage Conditions
Activity
Biomarker Target
Research Area
Sub-category Research Area
Usage
Source
Source / Species
You may also be interested in the following product(s)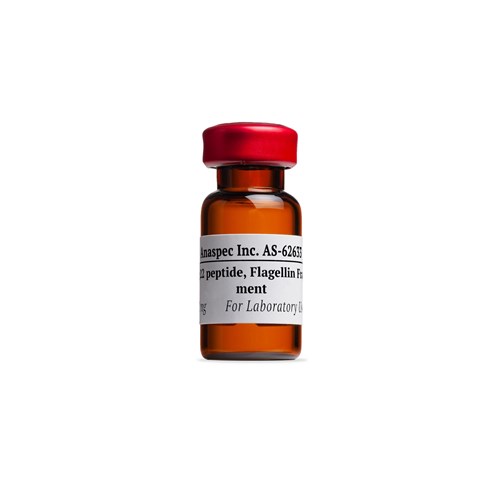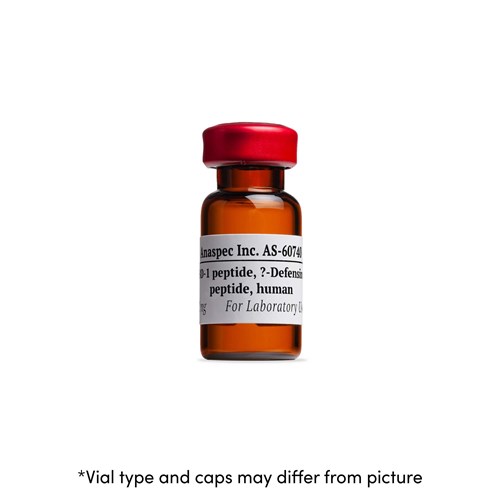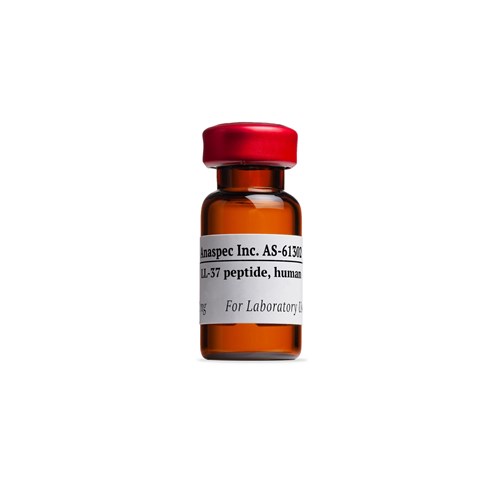 Citations
Use of a real-time polymerase chain reaction thermocycler to study bacterial cell permeabilization by antimicrobial peptides
Anal Biochem . 2008 Jul 15 ; 381(2) 279 | DOI : 10.1016/j.ab.2008.07.005
Importance of the disulfide bridges in the antibacterial activity of human hepcidin
Peptides. . 2012 Jun 15 ; 36(2) 303 | DOI : 10.1016/j.peptides.2012.06.001
Structure–activity relationship of human liver-expressed antimicrobial peptide 2.
Peptides . 2010 Jan 31 ; 31(1) 58 | DOI : 10.1016/j.peptides.2009.10.006
References
Characterization of unique amphipathic antimicrobial peptides from venom of the scorpion Pandinus imperator
Biochem J . 2001 Sep 24 ; 359(1) 35 | DOI : https://doi.org/10.1042/bj3590035
Magainins, a class of antimicrobial peptides from Xenopus skin: isolation, characterization of two active forms, and partial cDNA sequence of a precursor
PNAS . 1987 Aug 01 ; 84(15) 5449 | DOI : https://doi.org/10.1073/pnas.84.15.5449
Modulation of Magainin 2−Lipid Bilayer Interactions by Peptide Charge
Biochem . 1997 Feb 25 ; 36(8) 2104 | DOI : https://doi.org/10.1021/bi961870p