You are here:

MBP, MAPK Substrate [APRTPGGRR] - 5 mg
MBP, MAPK Substrate [APRTPGGRR] - 5 mg
Cat.Number :

AS-27168

Manufacturer Ref. :
Availability :
The sequence APRTPGGRR contains a native sequence derived from bovine myelin basic protein amino acids 95-98 (PRTP). The rest of the sequence is not derived from a native sequence, but is a synthetic construct. This substrate is specific for MAP kinases: p44MAPK [extracellular signal-regulated kinase 1 (ERK1)] and p42MAPK (ERK2). It contains the consensus sequence Pro-X-(Ser/Thr)-Pro that is recognized by MAP kinase. This peptide is the most efficient substrate for phosphorylation reaction by ERK. The substrate is phosphorylated by kinases on threonine 97 and can also be phosphorylated by MAPK p38.
Specifications
Chemistry
Sequence one letter code
Sequence three letter code

H-Ala-Pro-Arg-Thr-Pro-Gly-Gly-Arg-Arg-OH

Molecular Formula
Molecular Mass/ Weight
Modification
Conjugation
Quantity & Purity
Purity
Storage & stability
Form
Storage Conditions
Activity
Application
Biomarker Target
Research Area
Sub-category Research Area
Usage
Source
Source / Species
You may also be interested in the following product(s)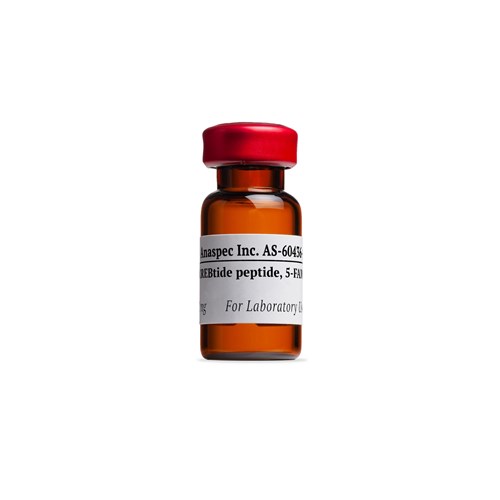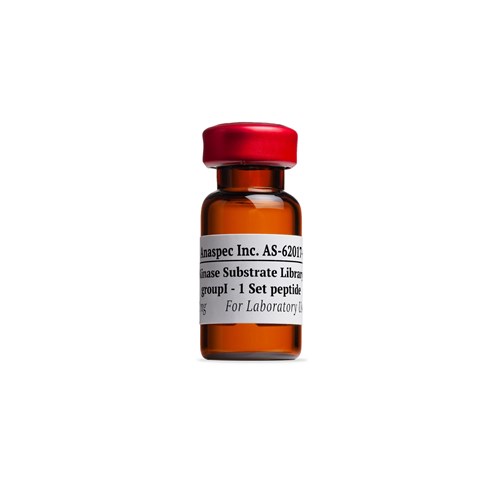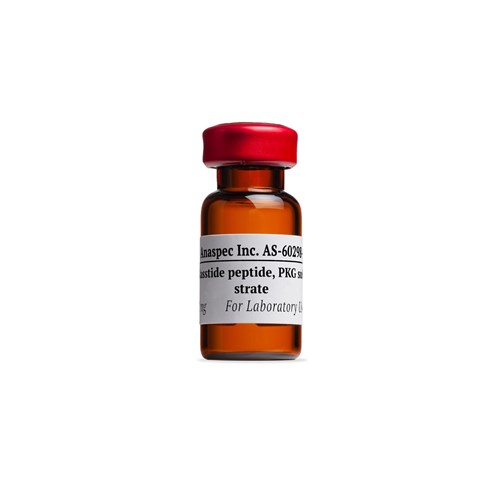 References
A New Peptide Conjugate as a Highly Specific Substrate for MAP Kinase
J Biochem . 1997 Jul 01 ; 122(1) 168
Activation and Phosphorylation on Thr-160 of Nuclear-Targeted CDK2 Is ERK Dependent
Ann NY Acad Sci . 2006 Jan 24 ; 973(1) 265 | DOI : https://doi.org/10.1111/j.1749-6632.2002.tb04646.x
Activation of MAP kinases and phosphorylation of caldesmon in canine colonic smooth muscle.
J Physiol . 1996 Sep 01 ; 495(3) 597 | DOI : https://doi.org/10.1113/jphysiol.1996.sp021619
Definition of a consensus sequence for peptide substrate recognition by p44mpk, the meiosis-activated myelin basic protein kinase
JBC . 1991 Aug 15 ; 266(23) 15180 | DOI : https://doi.org/10.1016/S0021-9258(18)98601-1
Determination of protein phosphorylation by extracellular signal-regulated kinase using capillary electrophoresis and matrix-assisted laser desorption ionization time-of-flight mass spectrometry
J Chromatogr A . 2002 Nov 08 ; 976(1-2) 79 | DOI : https://doi.org/10.1016/S0021-9673(02)01148-2
MAP kinase 1/2 (Erk 1/2) and serine/threonine specific protein kinase Akt/PKB expression and activity in the human corpus cavernosum
IJIR . 2002 Aug 05 ; 14 217 | DOI : https://doi.org/10.1038/sj.ijir.3900856
Modulation of Rat Rotational Behavior by Direct Gene Transfer of Constitutively Active Protein Kinase C into Nigrostriatal Neurons
J Neurosci . 1998 Jun 01 ; 18(11) 4119 | DOI : https://doi.org/10.1523/JNEUROSCI.18-11-04119.1998