You are here:

Melittin, honey bee - 1 mg
Melittin, honey bee - 1 mg
Cat.Number :

AS-62366

Manufacturer Ref. :
Availability :
Melittin, a 26-residue bee venom peptide, is known to induce murine antibodies specific for its hydrophilic C-terminus of residues 20 to 26 and T-cell responses specific for its hydrophobic mid-region (residue 11 to 19). This peptide is an anti-inflammatory agent, it inhibits the lyme disease spirochete.
Specifications
Chemistry
Sequence one letter code

GIGAVLKVLTTGLPALISWIKRKRQQ-NH2

Sequence three letter code

H-Gly-Ile-Gly-Ala-Val-Leu-Lys-Val-Leu-Thr-Thr-Gly-Leu-Pro-Ala-Leu-Ile-Ser-Trp-Ile-Lys-Arg-Lys-Arg-Gln-Gln-NH2

CAS registry number
Molecular Formula
Molecular Mass/ Weight
Modification
Conjugation
Quantity & Purity
Purity
Storage & stability
Form
Storage Conditions
Activity
Biomarker Target
Research Area
Sub-category Research Area
Usage
Source
Source / Species
You may also be interested in the following product(s)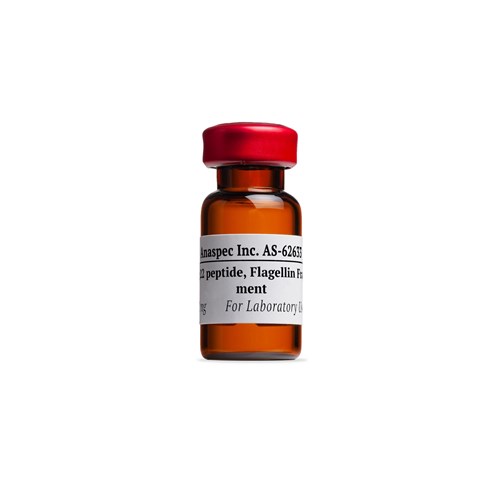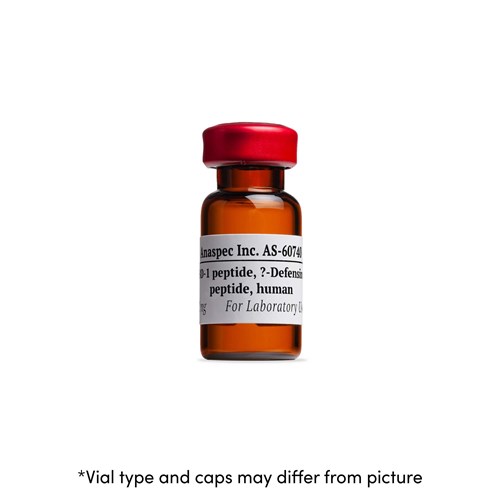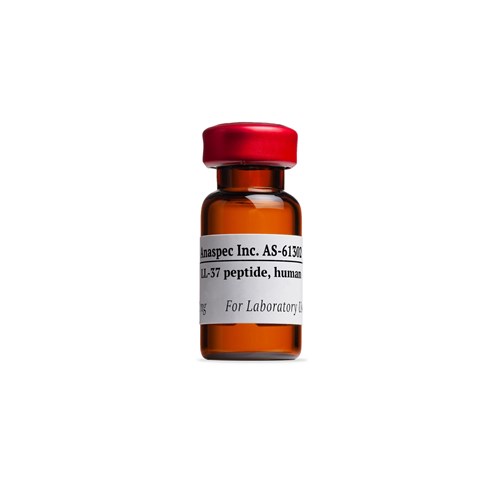 Citations
Combination effects of antimicrobial peptides
Antimicrob Agents Chemother . 2016 Jan 04 ; 60(3) 1717 | DOI : 10.1128/AAC02434-15.
Alkylated dihydroxybenzoic acid as a MALDI matrix additive for hydrophobic peptide analysis.
Anal Chem . 2012 Apr 16 ; 84(9) 4237 | DOI : 10.1021/ac300540r
Covalent modification of a ten-residue cationic antimicrobial peptide with levofloxacin.
Front Chem . 2014 Sep 18 ; 2 71 | DOI : 10.3389/fchem.2014.00071
References
Structure-immunogenicity relationship of melittin, its transposed analogues, and D-melittin.
J. Immunol. . 1994 Aug 01 ; 153(3) 1124 | DOI : PubMed 8027544
Structure and Orientation of the Pore-forming Peptide Melittin, in Lipid Bilayers
J. Mol. Biol. . 1994 Aug 18 ; 241(3) 456 | DOI : https://doi.org/10.1006/jmbi.1994.1520