You are here:

MUC5AC, Analog 1 - 1 mg
MUC5AC, Analog 1 - 1 mg
Cat.Number :

AS-61329

Manufacturer Ref. :
Availability :
This peptide is derived from the human mucin MUC5AC gene sequence. Data suggest that MUC5A and MUC5C are part of the same gene MUC5AC, which is distinct from MUC5B. The gene MUC5AC is mainly expressed in gastric, tracheo-bronchial mucosae and some tumors, it exhibits two kinds of deduced peptide domains, one of which is 8 amino acid tandemly repeated domain, a consensus peptide TTSTTSAP.
Specifications
Chemistry
Sequence one letter code
Sequence three letter code

H-Gly-Thr-Thr-Pro-Ser-Pro-Val-Pro-Thr- Thr-Ser-Thr-Thr-Ser-Ala-Pro-OH

Molecular Formula
Molecular Mass/ Weight
Modification
Conjugation
Quantity & Purity
Purity
Storage & stability
Form
Storage Conditions
Activity
Biomarker Target
Research Area
Sub-category Research Area
Usage
Source
Source / Species
You may also be interested in the following product(s)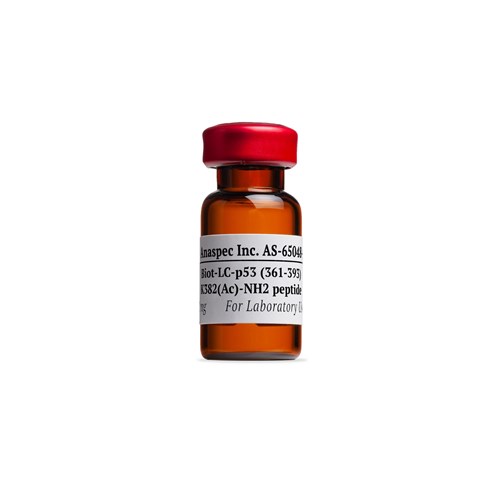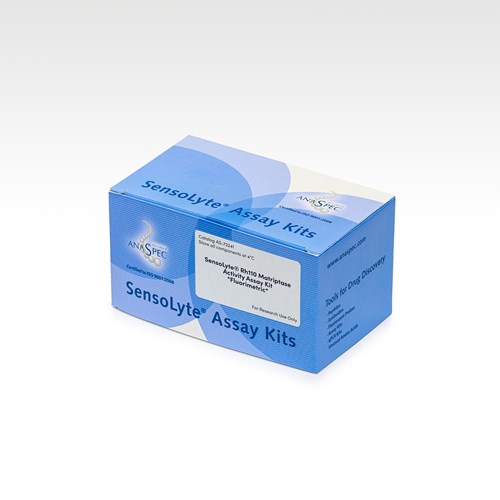 References
A UDP-GalNAc:PolypeptideN-Acetylgalactosaminyltransferase Is Essential for Viability in Drosophila melanogaster
J Biol Chem . 2002 Jun 01 ; 277(25) 22616 | DOI : https://doi.org/10.1074/jbc.M201807200
Characterization of the human mucin gene MUC5AC: a consensus cysteine-rich domain for 11p15 mucin genes?
Biochem J . 1995 Jan 01 ; 305(1) 211 | DOI : https://doi.org/10.1042/bj3050211