You are here:

OVA (257-264), amide - 5 mg
OVA (257-264), amide - 5 mg
Cat.Number :

AS-62572-5

Manufacturer Ref. :
Availability :
This octameric peptide is amino acids 257 to 264 amidated fragment of ovalbumin (OVA), a class I (Kb)-restricted peptide epitope of OVA, presented by the class I MHC molecule, H-2Kb.
Specifications
Chemistry
Sequence one letter code
Sequence three letter code

H-Ser-Ile-Ile-Asn-Phe-Glu-Lys-Leu-NH2

Molecular Formula
Molecular Mass/ Weight
Modification
Conjugation
Quantity & Purity
Purity
Storage & stability
Form
Storage Conditions
Activity
Biomarker Target
Research Area
Sub-category Research Area
Usage
Source
Source / Species
You may also be interested in the following product(s)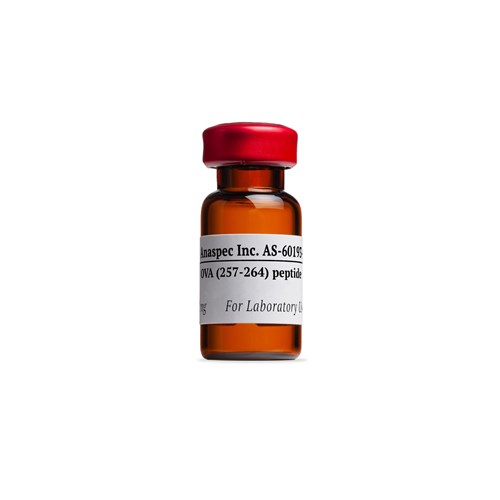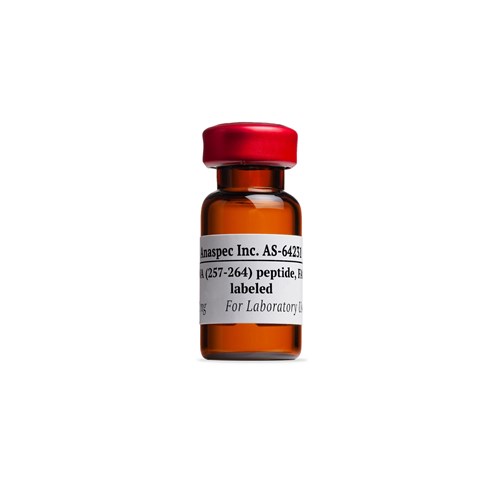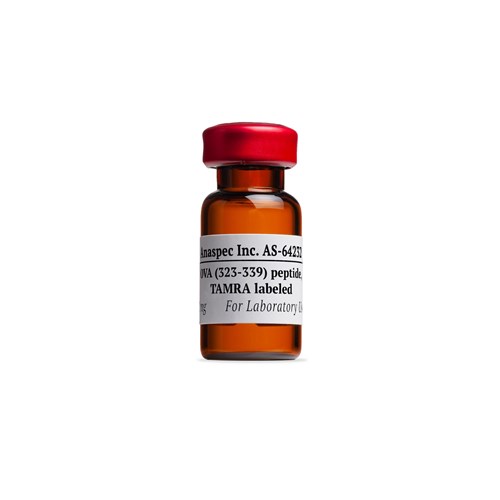 References
A motif in the αβ T-cell receptor controls positive selection by modulating ERK activity.
Nature . 2000 Jul 27 ; 406 422 | DOI : https://doi.org/10.1038/35019094
Cytotoxic T Cell Responses to DNA Vaccination: Dependence on Antigen Presentation via Class II MHC
J Immunol . 1998 Dec 15 ; 161(12) 6532 | DOI : 9862678