You are here:

SensoLyte® 520 Cathepsin B Assay Kit Fluorimetr...
SensoLyte® 520 Cathepsin B Assay Kit Fluorimetric - 1 kit
Cat.Number :

AS-72164

Manufacturer Ref. :
Availability :
Shipping conditions :

Ice fees will apply
Cathepsins are a class of globular lysosomal proteases, playing a vital role in mammalian cellular turnover. They degrade polypeptides and are distinguished by their substrate specificities. Cathepsin B is a member of the cathepsin family consisting of 12 cysteine proteases with broad exo- and endopeptidase activity. Elevated levels of cathepsin B were detected in metastases and neurological disorders including Alzheimer's disease (AD). The SensoLyte® 520 Cathepsin B Activity Assay Kit provides a QXL™ 520/HiLyte™ Fluor 488 labeled FRET peptide substrate for measurement of enzyme activity. In the intact FRET peptide, the fluorescence of HiLyte™ Fluor 488 is quenched by QXL™ 520. Upon cleavage of the FRET peptide by the active enzyme, the increase of fluorescence can be continuously monitored at excitation/emission = 490 nm/520 nm. With superior fluorescence quantum yield and longer emission wavelength, the QXL™ 520/HiLyte™ Fluor 488 based FRET peptide has less interference from the autofluorescence of test compounds and cellular components and provides better assay sensitivity.
Specifications
Packaging
Kits components

Component A: QXL™520/HiLyte™ Fluor 488 Cathepsin B substrate, Ex/Em=490 nm/520 nm upon cleavage: 2 mM, 50 µL Component B: HiLyte™ Fluor 488, fluorescence reference standard, Ex/Em=490 nm/520 nm: 1 mM, 10 µL Component C: Cathepsin B enzyme, human liver: 5 µL Component D: Assay Buffer: 20 mL Component E: Cathepsin B inhibitor Ac-LVK-CHO: 100 µM, 10 µL Component F: DTT: 1 M, 100 µL

Chemistry
UniProt number
Properties
Absorbance (nm)
Emission (nm)
Storage & stability
Storage Conditions

Store component C at -80°C. Store all other components at -20°C. Component D can be stored at room temperature for convenience. Protect components A and B from light and moisture.

Activity
Application
Biomarker Target
Detection Method
Research Area
Sub-category Research Area
Usage
You may also be interested in the following product(s)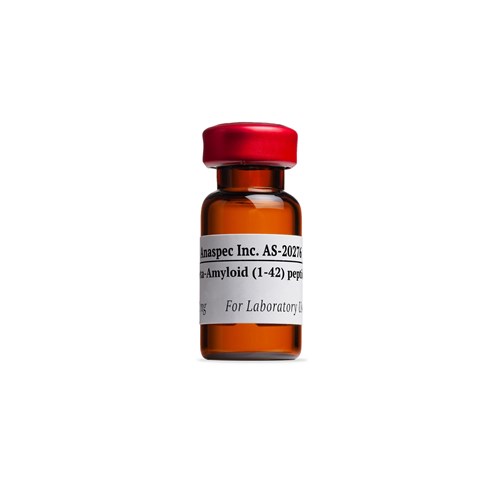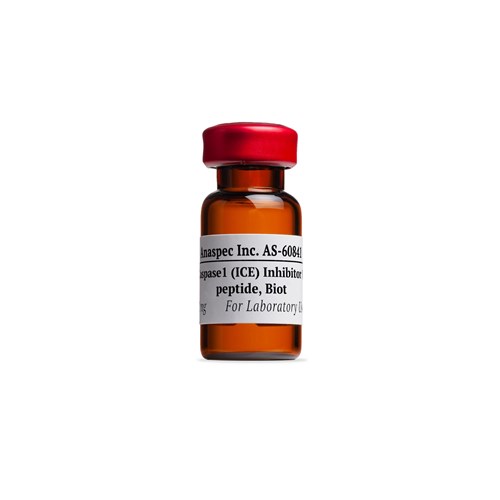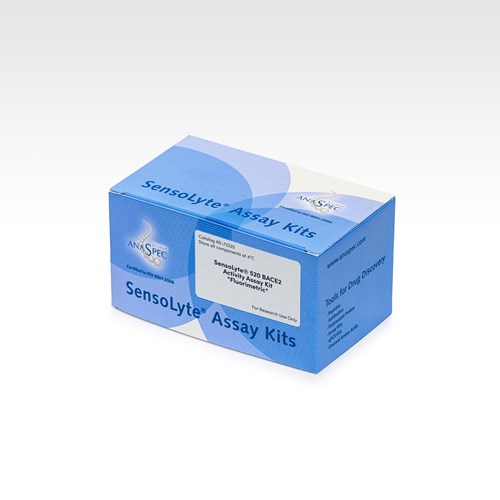 Citations
Identification of a broad-spectrum antiviral small molecule against severe acute respiratory syndrome coronavirus and Ebola, Hendra, and Nipah viruses by using a novel high-throughput screening assay
J Virol . 2014 Feb 05 ; 88(8) 4353 | DOI : 10.1128/JVI.03050-13
Development of Purkinje cell degeneration in a knockin mouse model reveals lysosomal involvement in the pathogenesis of SCA6
Proc Natl Acad Sci USA . 2012 Oct 10 ; 109(43) 17693 | DOI : 10.1073/pnas.1212786109
Characterization of a Novel Cysteine Protease Inhibitor from Poultry Red Mites: Potential Vaccine for Chickens
Vaccines (Basel) . 2021 Dec 13 ; 9(12) 1472 | DOI : 10.3390/vaccines9121472
Activity-Dependent Secretion of Synaptic Organizer Cbln1 from Lysosomes in Granule Cell Axons
Neuron . 2019 Jun 19 ; 102(6) 1184 | DOI : https://doi.org/10.1016/j.neuron.2019.03.044
Cathepsin B pH-Dependent Activity Is Involved in Lysosomal Dysregulation in Atrophic Age-Related Macular Degeneration
Oxid Med Cell Longev. . 2019 Dec 06 ; 2019 5637075 | DOI : 10.1155/2019/5637075