You are here:

SensoLyte® AFC Plasmin Activity Assay Kit Fluor...
SensoLyte® AFC Plasmin Activity Assay Kit Fluorimetric - 1 kit
Cat.Number :

AS-72124

Manufacturer Ref. :
Availability :
Shipping conditions :

Ice fees will apply
Plasmin belongs to the family of serine proteases. It plays a key role in fibrinolysis by dissolving fibrin in blood clots. Besides fibrinolysis, plasmin is also involved in such physiological and pathological processes as wound healing, liver repair, and the maintenance of liver homeostasis.
The SensoLyte® AFC Plasmin Activity Assay Kit provides a convenient assay for high throughput screening of plasmin inhibitors and inducers or for continuous assay of plasmin activity. The assay utilizes a fluorogenic peptide, which upon enzyme cleavage releases the AFC (7-amido-4-trifluoromethylcoumarin) fluorophore. The fluorescent signal can be measured at Ex/ Em =380 nm/500 nm. This assay can detect picogram level of plasmin activity.
Specifications
Packaging
Kits components

Component A: Plasmin substrate, Ex/Em=380 nm/500 nm upon cleavage: 3 mM, 50 µL Component B: AFC, fluorescence reference standard, Ex/Em=380 nm/500 nm: 3 mM, 10 µL Component C: Human plasmin: 250 µg/mL, 10 µL Component D: 2X Assay Buffer: 10 mL Component E: Plasmin Inhibitor: 1 mM, 10 µL Component F: Stop Solution: 5 mL

Chemistry
UniProt number
Properties
Absorbance (nm)
Emission (nm)
Storage & stability
Storage Conditions

Store component C at -80°C. Store all other components at -20°C. Component D and F can be stored at room temperature for convenience. Protect components A and B from light and moisture.

Activity
Application
Biomarker Target
Detection Method
Detection Limit
Research Area
Sub-category Research Area
Usage
You may also be interested in the following product(s)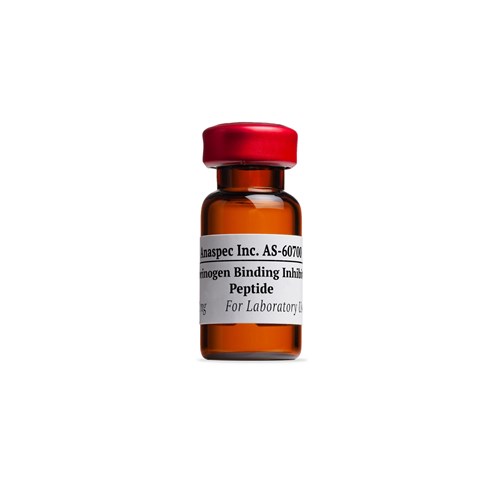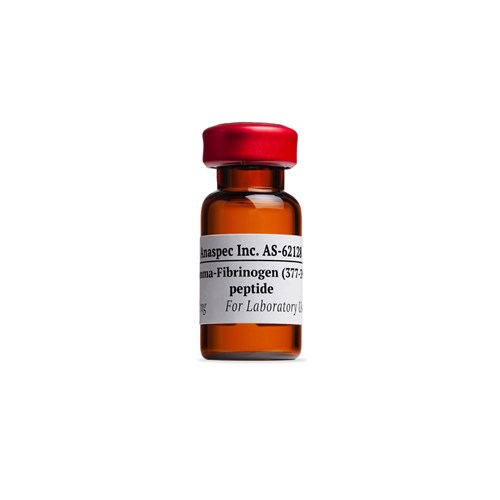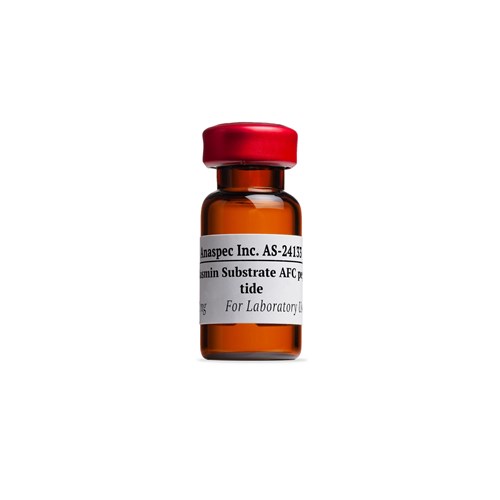 Citations
Genome-wide protein QTL mapping identifies human plasma kallikrein as a post-translational regulator of serum uPAR levels
FASEB J . 2013 Nov 18 ; 28 923 | DOI : 10.1096/fj.13-240879
Identification of a specific haptoglobin C‐terminal fragment in arthritic synovial fluid and its effect on interleukin‐6 expression
Immunology . 2013 Sep 01 ; 140 133 | DOI : 10.1111/imm.12125
Intravenous and oral administrations of DD2 [7-Amino-2-(sulfanylmethyl)heptanoic acid] produce thrombolysis through inhibition of plasma TAFIa in rats with tissue factor-induced microthrombosis
Thromb Res . 2012 Jul 12 ; 130 e222 | DOI : 10.1016/j.thromres.2012.06.018
uPAR regulates bronchial epithelial repair in vitro and is elevated in asthmatic epithelium
Thorax . 2011 Dec 03 ; 67 477 | DOI : 10.1136/thoraxjnl-2011-200508
Urinary plasmin inhibits TRPV5 in nephrotic-range proteinuria
J Am Soc Nephrol . 2012 Sep 27 ; 23 1824 | DOI : 10.1681/ASN.2011111126
Reactive Center Loop (RCL) Peptides Derived from Serpins Display Independent Coagulation and Immune Modulating Activities.
J Biol Chem . 2015 Nov 30 ; 291(6) 2874 | DOI : 10.1074/jbc.M115.704841
Nano-zymography Using Laser-Scanning Confocal Microscopy Unmasks Proteolytic Activity of Cell-Derived Microparticles
Theranostics . 2016 Mar 02 ; 6(5) 610 | DOI : 10.7150/thno.13757