You are here:

SMCC Activated R-PE (R-Phycoerythrin) - 1 mg
SMCC Activated R-PE (R-Phycoerythrin) - 1 mg
Cat.Number :

AS-72110

Manufacturer Ref. :
Availability :
Shipping conditions :

Ice fees will apply
R-Phycoerythrin (R-PE), a fluorescent protein from phycobiliprotein family, is isolated from red algae. SMCC Activated R-PE is chemically modified with SMCC. SMCC reacts with the primary amine on R-PE and introduces maleimide groups to R-PE. These maleimide groups easily react with thiol groups of target protein without the need for any additional activation, resulting in convenient conjugation of R-PE with proteins. R-PE's primary absorption peak is at 565 nm with secondary peaks at 496 and 545 nm. The broad excitation spectrum provides the advantage for multi-color immunofluorescent staining or cell sorting. R-PE and the closely related BPE are the most intensely fluorescent phycobiliproteins with orange fluorescence. They are significantly brighter and more photostable than conventional organic fluorophores. R-PE conjugates are widely used in applications such as flow cytometry, live cell staining, and immunofluorescent staining.
Specifications
Properties
Absorbance (nm)
Emission (nm)
Color
Quantity & Purity
Concentration
Storage & stability
Form
Storage Buffer

MES buffer, pH 6.0 with EDTA and preservative

Storage Conditions

Store at 4 °C and protect from light. DO NOT FREEZE.

Activity
Application
Biomarker Target
Detection Method
Research Area
Sub-category Research Area
Usage
You may also be interested in the following product(s)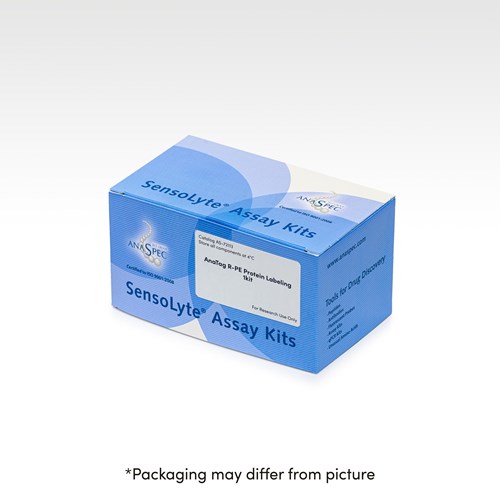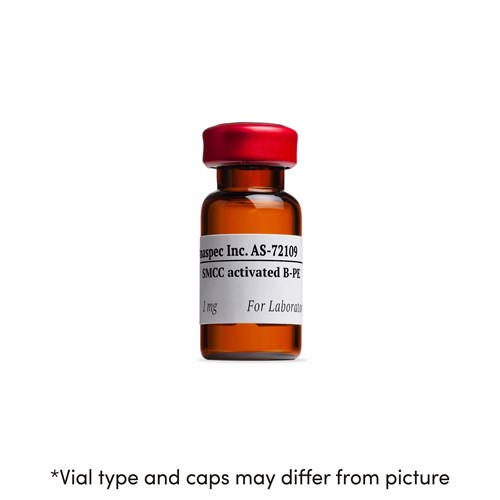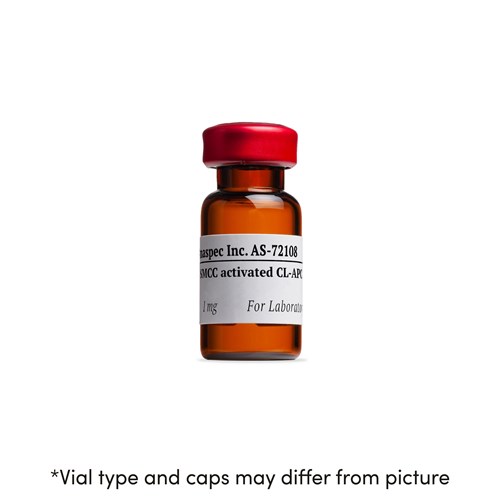 References
The experimental research of R-phycoerythrin subunits on cancer treatment: a new photosensitizer in PDT
Cancer Biother Radiopharm . 2004 Jul 05 ; 17(1) 35 | DOI : https://doi.org/10.1089/10849780252824055
One-step purification of R-phycoerythrin from the red macroalga Palmaria palmata using preparative polyacrylamide gel electrophoresis.
J Chromatogr B Biomed Sci Appl . 2000 Feb 28 ; 739(1) 117 | DOI : https://doi.org/10.1016/S0378-4347(99)00433-8
AV. Galland-Irmouli
et al