You are here:

SMCC Activated CL-APC (Cross Linked-Allophycocy...
SMCC Activated CL-APC (Cross Linked-Allophycocyanin) - 1 mg
Cat.Number :

AS-72108

Manufacturer Ref. :
Availability :
Shipping conditions :

Ice fees will apply
Cross-linked Allophycocyanin (CL-APC), highly fluorescent stabilized phycobiliprotein, is chemically modified with SMCC. SMCC reacts with the primary amine on CL-APC and introduces maleimide groups to APC. These maleimide groups easily react with thiol groups of target protein without the need for any additional activation, resulting in convenient conjugation of APC with proteins. These conjugates are widely used in applications such as flow cytometry, live cell staining, and immunofluorescent staining.
Specifications
Properties
Absorbance (nm)
Emission (nm)
Color
Quantity & Purity
Concentration
Storage & stability
Form
Storage Buffer

MES buffer, pH 6.0 with EDTA and preservative

Storage Conditions

Store at 4 °C and protect from light. DO NOT FREEZE.

Activity
Application
Biomarker Target
Detection Method
Research Area
Sub-category Research Area
Usage
You may also be interested in the following product(s)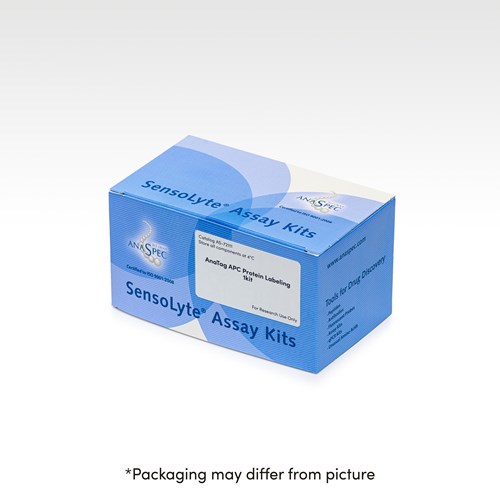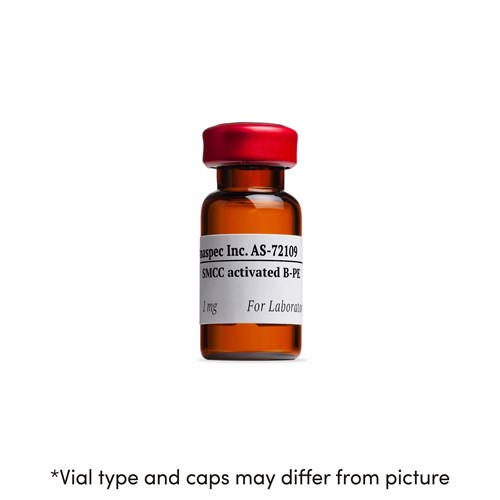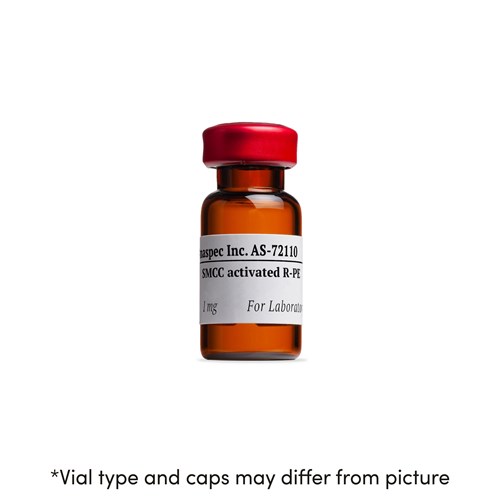 References
Allophycocyanin 1 as a near-infrared fluorescent tracer: isolation, characterization, chemical modification and use in a homogeneous fluorescence resonance energy transfer system
Anal Biochem . 2001 Sep 15 ; 296(2) 232 | DOI : https://doi.org/10.1006/abio.2001.5298