You are here:

Temporin A, amide - 1 mg
Temporin A, amide - 1 mg
Cat.Number :

AS-64831

Manufacturer Ref. :
Availability :
Temporin A is a highly hydrophobic antimicrobial peptide amide derived from the frog Rana temporaria. This antimicrobial peptide exerts its effect by inducing the migration of human monocytes, macrophages, and neutrophils, thus modulating the permeability of the microbial membrane to allow passage of various-sized molecules and exhibiting activity against gram-positive bacteria, particularly antibiotic-resistant gram-positive cocci. Temporin A activity is enhanced when used in combination with other antimicrobial agents.
Specifications
Chemistry
Sequence one letter code
Sequence three letter code

H-Phe-Leu-Pro-Leu-Ile-Gly-Arg-Val-Leu-Ser-Gly-Ile-Leu-NH2

Molecular Formula
Molecular Mass/ Weight
Modification
Conjugation
Quantity & Purity
Purity
Storage & stability
Form
Storage Conditions
Activity
Biomarker Target
Research Area
Sub-category Research Area
Usage
Source
Source / Species
You may also be interested in the following product(s)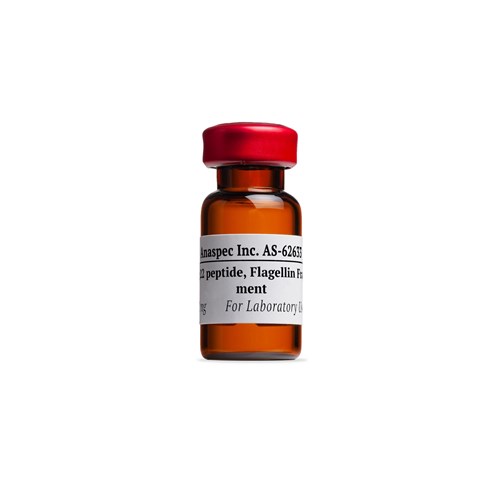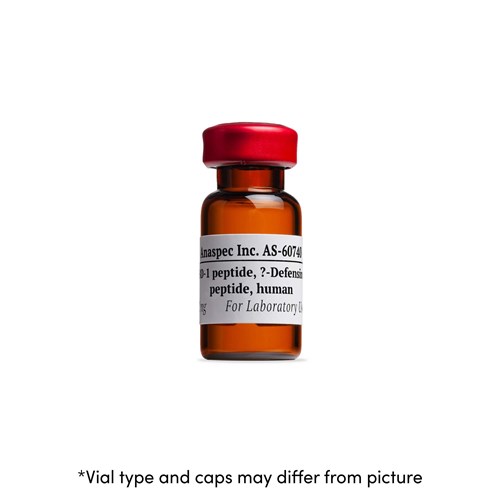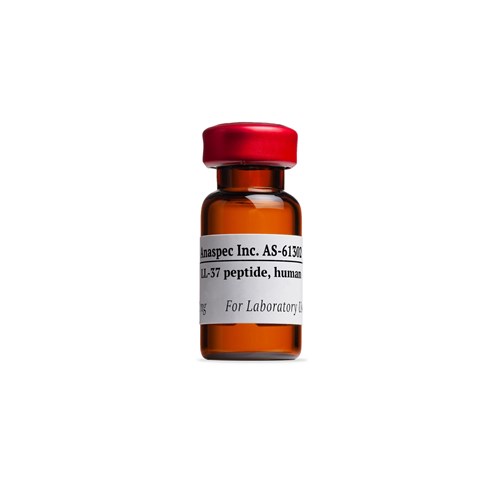 Citations
Alkylated dihydroxybenzoic acid as a MALDI matrix additive for hydrophobic peptide analysis.
Anal Chem . 2012 Apr 16 ; 84(9) 4237 | DOI : 10.1021/ac300540r
References
A Synergism between Temporins toward Gram-negative Bacteria Overcomes Resistance Imposed by the Lipopolysaccharide Protective Layer
J Biol Chem . 2006 Sep 01 ; 281(39) 28565 | DOI : https://doi.org/10.1074/jbc.M606031200
In vitro activity and killing effect of temporin A on nosocomial isolates of Enterococcus faecalis and interactions with clinically used antibiotics
J Antimicrob Chemother . 2005 Feb 01 ; 55(2) 272 | DOI : https://doi.org/10.1093/jac/dkh545
International Union of Basic and Clinical Pharmacology. LXXIII. Nomenclature for the formyl peptide receptor (FPR) family
Pharmacol Rev . 2009 Jun 01 ; 61(2) 119 | DOI : 10.1124/pr.109.001578