You are here:

AKT/PKB/Rac-Protein Kinase Substrate [ARKRERTYS...
AKT/PKB/Rac-Protein Kinase Substrate [ARKRERTYSFGHHA], Biotinylated
Cat.Number :

AS-29945-1

Manufacturer Ref. :
Availability :
The native peptide ARKRERTYSFGHHA (29944-1) is a synthetic substrate for AKT/PKB/Rac-protein kinases. Phophorylation is at the Ser site (Km = 3.9 µM). It also competitively inhibits histone H2B phosphorylation (Ki = 12 µM) by AKT.
Specifications
Chemistry
Sequence one letter code
Sequence three letter code

Biotin-Ala-Arg-Lys-Arg-Glu-Arg-Thr-Tyr-Ser-Phe-Gly-His-His-Ala-OH

Molecular Formula
Molecular Mass/ Weight
Modification
Conjugation type
Modification Name
Conjugation
Quantity & Purity
Purity
Storage & stability
Form
Storage Conditions
Activity
Application
Biomarker Target
Research Area
Sub-category Research Area
Usage
You may also be interested in the following product(s)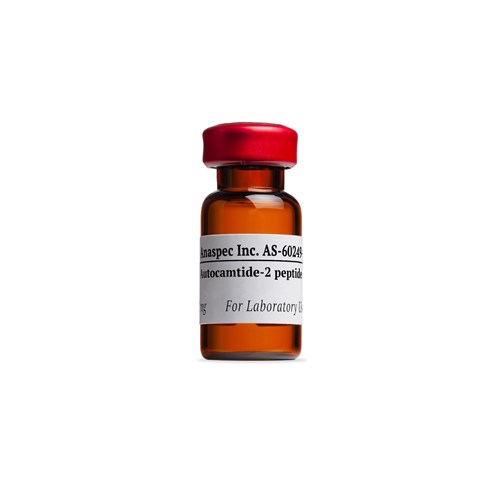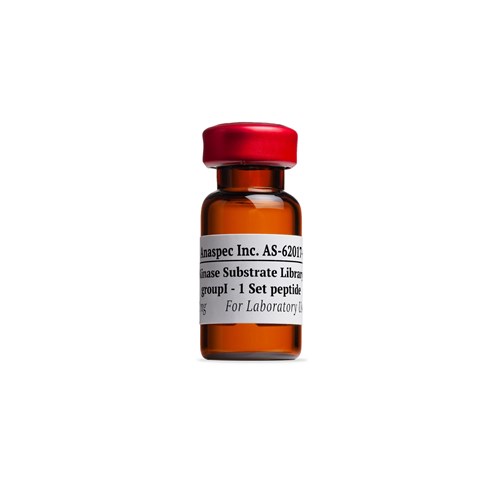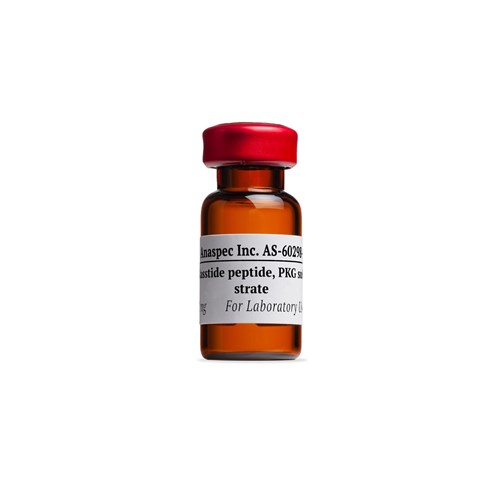 Citations
Pim kinase substrate identification and specificity.
J. Biochem. . 2007 Jan 18 ; 141(3) 353 | DOI : 10.1093/jb/mvm040
References
AKT/PKB and Other D3 Phosphoinositide-Regulated Kinases: Kinase Activation by Phosphoinositide-Dependent Phosphorylation
Ann Rev Biochem . 1999 Jul 01 ; 68(1) 965 | DOI : https://doi.org/10.1146/annurev.biochem.68.1.965
Peptide and Protein Library Screening Defines Optimal Substrate Motifs for AKT/PKB
JBC . 2000 Nov 01 ; 275(46) 36108 | DOI : https://doi.org/10.1074/jbc.M005497200